Alumni Day of Action
Thank you to all our alumni and friends who contributed to this year's event programme
What is the Day of Action?
The Day of Action is an annual opportunity for our global alumni community to take action on a meaningful cause affecting all our daily lives.
This year's 'Social Justice' theme invited us to join forces as a community to take action on social injustices. As ever, this included the opportunity to network, build your knowledge and get inspired by the world-class work of Newcastle alumni and researchers.
Our impact
This year we came together in a different way. Our virtual format enabled alumni worldwide to join the activities and our impact to be truly global.
Highlights of the impact that this year's event had on taking action for social justice can be seen on the infographic here.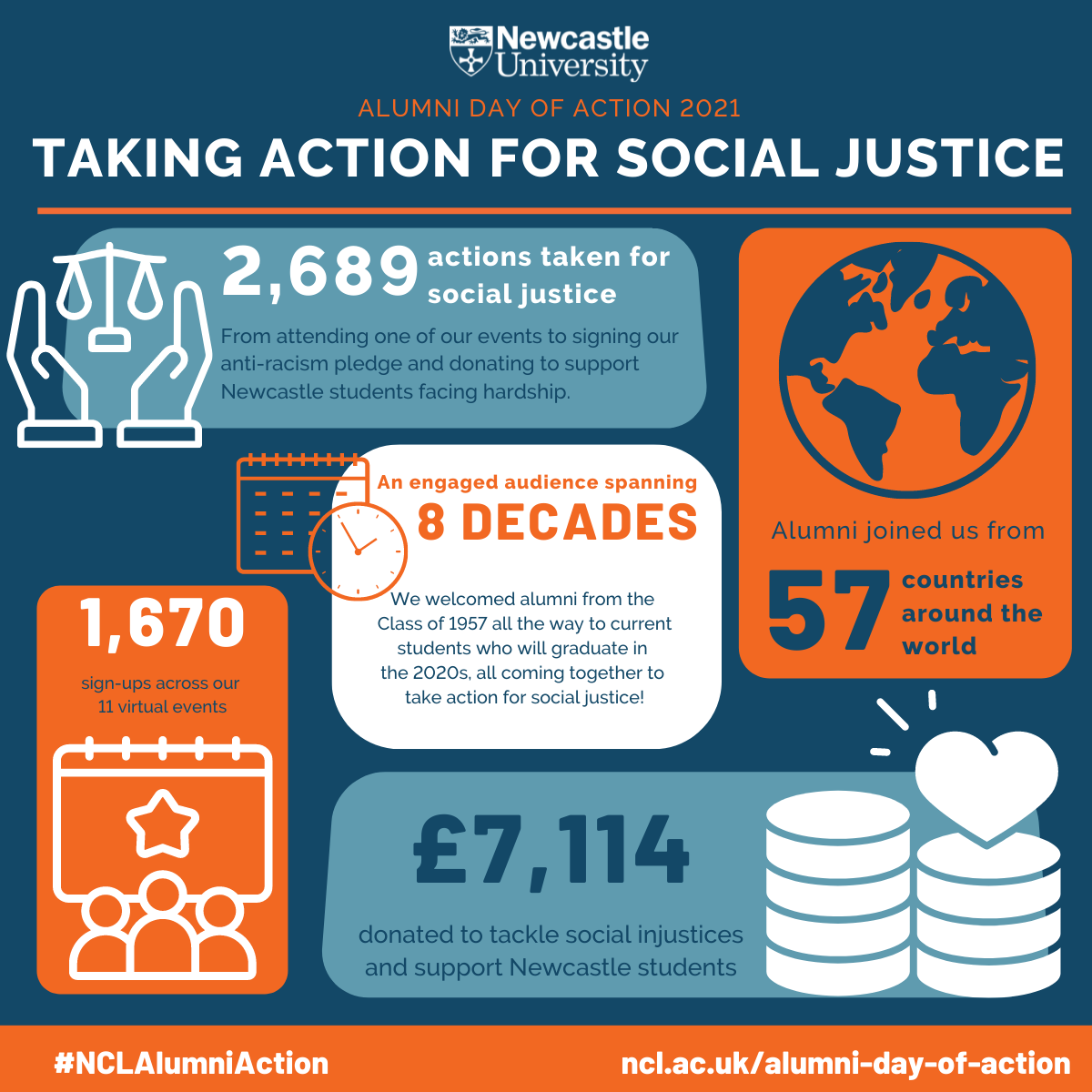 2021 Themes
Catch up on the range of online activities from our 2021 event line up, including digital talks, live lectures and discussions.
Accompanying digital resources are also available to enable futher learning and opportunities to take action. More information on these themes are listed below:
Race, Religion and Migration
We work with ethnic and religious minority groups such as: asylum seekers and refugees; marginalised migrants; and victims of religious discrimination to explore and understand experiences and work on innovative projects.
Access the webinar recordings below:
Annual Meeting of Convocation
The 2021 programme of events conclude with the annual meeting of Convocation on Saturday 9 October.
Access the webinar recording below: