Annual Meeting of Convocation
9 October 2021
Have your say in the running of your University
Convocation gives you the chance to have your say on matters relating to your University, and shape University policy. It's a statutory body that meets once a year.
This year's Meeting of Convocation took place on the Alumni Day of Action, Saturday 9 October 2021.
Registration for this event has now closed.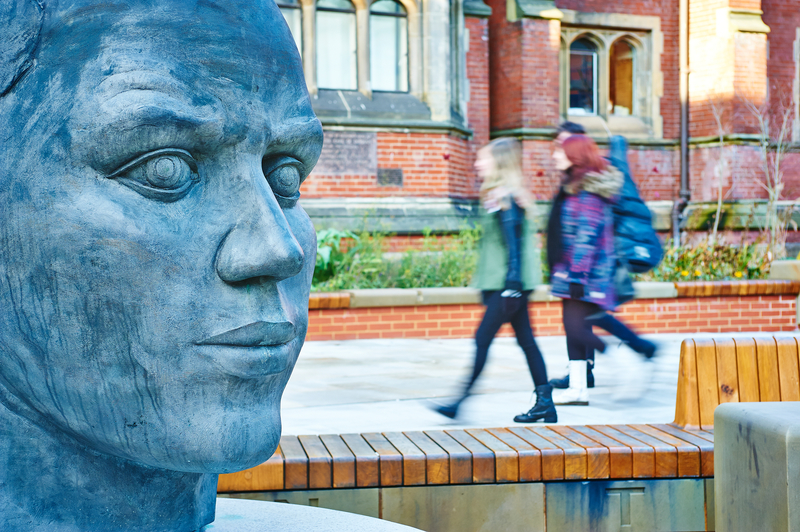 Virtual events
Annual meeting of Convocation
Saturday 9 October, 12:30 - 13:45 BST
This year was the 64th annual Meeting of Convocation, the statutory body of the University that provides graduates with an opportunity to input first hand on the challenges and successes facing the University. All graduates of Newcastle University are, by right, a members of Convocation and can join the meeting to hear the presentations and pose questions.
Documents
Make the Change: What are we doing to address the challenges of social justice?
Chair of Convocation Sophie McDermott was joined by four alumni who have dedicated their lives and careers to furthering the cause of social justice. Hear their experiences, observations and their tips for how we can collectively tackle this together in the webinar recording below.
Meet the panellists
Nadeem Moghal, Senior Consultant and Executive Coach (MBA, 2009)
Nadeem has over three decades of a uniquely varied medical and healthcare leadership career in the public and independent health sectors. A strong learning and reflective foundation underpin his practical experience in leading change and transformation. The contrast of his early experiences, a privileged education despite growing up as a young refugee in some of the most deprived neighbourhoods of 1970s England, have shaped his values. Social justice enabled him, matters to him, and drives him.
Jessica Stanford, Project Manager at UN World Food Programme (Mechanical Engineering, 2003)
Jessica is a project manager in emerging technologies for the UN World Food programme, working to support the world's largest refugee camp in Bangladesh through innovative technology. Jessica has lived and worked in 14 countries worldwide, across engineering, process development and project management within private sector, international development and humanitarian contexts. Jessica is someone with a global outlook, who cares strongly about community, previously supporting post-earthquake and hurricane reconstruction across Asia and the Caribbean.
Chris Watts, Founder of Future Academy (English Language, 2011)
Chris founded Future Academy, a charity which provides English lessons and football coaching to child refugees in Lebanon. Future Academy is now the biggest provider of education in Beirut's many refugee camps. Google, Zoom, Accenture and MSF have all partnered with Future Academy's education revolution for forgotten children.
Charlie Webster, TV and Radio Broadcaster, Campaigner and Writer (Language and Linguistics, 2004)
Charlie is a freelance broadcaster and BBC Radio presenter, as well as the creator and host of podcast Undiscussable, a podcast series focused on domestic abuse. She also writes about many social issues including mental health and culture for BBC Sport, and campaigned for the Home Secretary to include children in the definition of the Domestic Abuse Bill.