Gender and Sexuality
20 - 26 September 2021
Newcastle University presses for social justice when it comes to gender equality and LGBTQ+ rights. We are interested in exploring inequalities and injustices connected with genders, sexualities and relationships. Our work on this topic includes explorations of:
diverse forms of gender inequalities
collaborative initiatives to promote gender and sexual equality
creative interventions to share and promote justice
Check out the virtual events we have planned for Gender, Sexuality and Inclusion Week and the pre-event resources to learn more about this theme and how you can take action.
Please note: registration for these events has now closed. If you'd like to attend, please email NUAevents@newcastle.ac.uk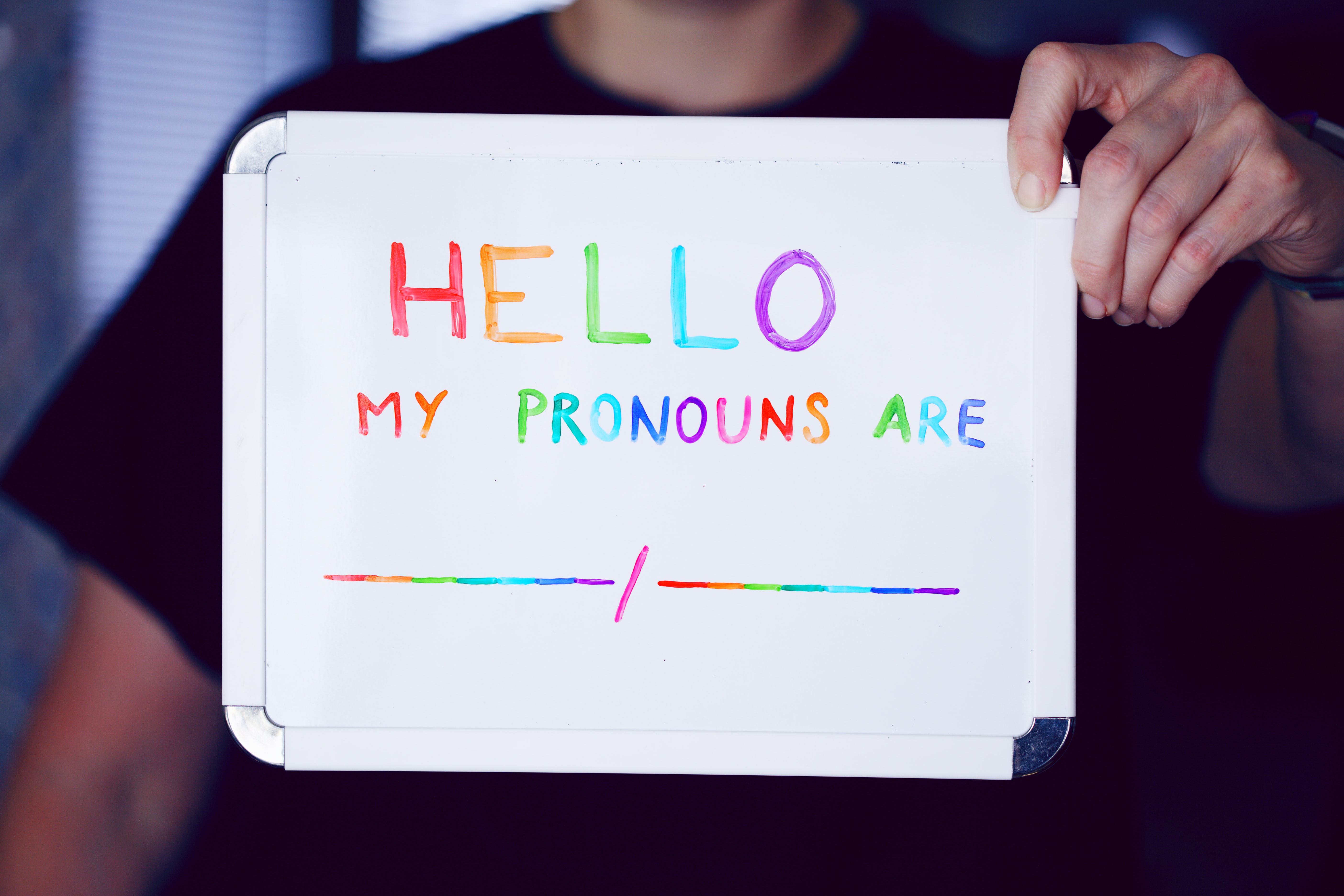 Virtual events
Women, Politics and News: 25 years and counting
Hear from Newcastle University's Professor Karen Ross in this webinar, recorded on Tuesday 21 September, and dive deep into how women in politics are represented in the media. From the 1994 Labour leadership elections to the COVID-19 pandemic, Professor Ross looks at the way women are treated by global news organisations and what this means for the fight for equality. This event is introduced and hosted by Newcastle University's Chair of Convocation, Sophie McDermott.

About Professor Karen Ross
Karen Ross is Professor of Gender and Media at Newcastle University, the first such named chair in the UK. She has authored and edited a large number of books on aspects of media and popular culture including on topics as diverse as the audience, racial stereotypes and television, and the media and the public.

For the past 20 years, most of Karen's scholarship has focused on the relationship between gender and media and more specifically, on gender, politics and news. Recent books include:

Gender, Politics, News: A Game of Three Sides (Wiley Blackwell, 2017)

Gender Equality and the Media: A Challenge for Europe (edited, with Claudia Padovani, Taylor & Francis/Routledge, 2016)

A Handbook of Gender, Sex and Media (edited, Wiley Blackwell, 2012)

The Media and the Public (with Stephen Coleman, Wiley Blackwell, 2010)

Gendered Media: Women, Men and Identity Politics (Rowman & Littlefield, 2009).
Her latest edited collection is the first international Encyclopedia of Gender, Media and Communication, comprising 260 individual entries from scholars from 40 countries, published in summer 2020 by Wiley Blackwell.

'I get so emotional baby': Exploring Consent, Allyship and The Emotional Labour of EDI
Watch a round table discussion with members of our Newcastle University community, including staff, students and alumni as they reflect on their lived experiences of equality, diversity and inclusion. Hear from members and allies of the LGBTQI+ community as they share their experiences and research on various topics including consent and the emotional labour of being EDI champions. Learn about allyship and what you can do to become an effective ally.
Expect live music exploring gender and sexuality at this virtual concert, held by Ladies of Midnight Blue.
Ladies of Midnight Blue are an Afro-Latin percussion & brass duet comprised of Newcastle alumnus Hannabiell Sanders and Yilis del Carmen Suriel. The duo have performed all over the world for various festivals, charity benefits, peace rallies and protest marches.

In the last 10 years, they have been workshop facilitators and guest artists for youth programmes, universities and community organisations. Their art and music workshops focus on community building and raising awareness concerning issues of inequality on all levels.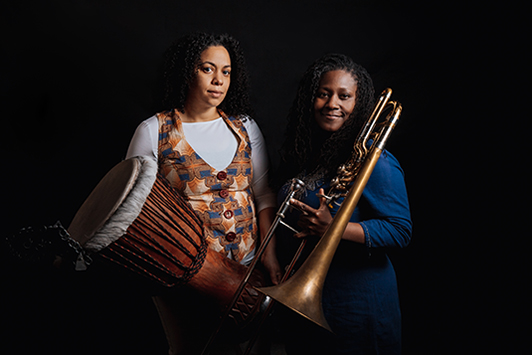 This event was hosted as a fundraiser for NUSU's Trans Fund, which improves the lives of trans, non-binary and gender questioning students at Newcastle by offering financial support with the purchase of clothes, cosmetics and deed poll applications among other necessities for trans students. You can make a gift to the fund here>
Cultural authority with Professor Kate Chedgzoy
Alternatively, watch via YouKu >
Kate Chedgzoy is Professor of Renaissance Literature at Newcastle University and Director of Equality, Diversity and Inclusion in our faculty of Humanities and Social Sciences. In this video, she talks about two very different areas of her work that highlight how people who are culturally marginalised - because of their gender, their sexuality, their race or social class - can overcome these barriers and seize forms of cultural authority to tell their story.
The female body in Shakespeare's England
Alternatively, watch via YouKu >
Newcastle University's Dr Emma Whipday explores how the home was associated with the female body in Shakespeare's England – and how this idea influences how Shakespeare stages women in windows in Romeo and Juliet and The Merchant of Venice.
You can also view the full Stay at Home Shakespeare series on the A Bit Lit YouTube channel.