Poverty, Welfare and Social Class
13 - 19 September 2021
Newcastle University's commitment to social justice includes drawing attention to issues of poverty, welfare inequalities and socio-economic marginalisation. We investigate issues through engaged research and evidence-based analysis of policy and practice.
Our current work to tackle poverty, welfare and social class injustices includes a digital skills partnership with a community hub in Meadow Well to enhance digital literacy in the local area and an oral history project to explore the interconnected life stories behind one of the UK's busiest foodbanks, in the West End of Newcastle.
These events have now passed, but you can catch up on them via our YouTube channel below. We've also collated resources on this topic from the Newcastle University community so you can learn more and feel inspired to take action.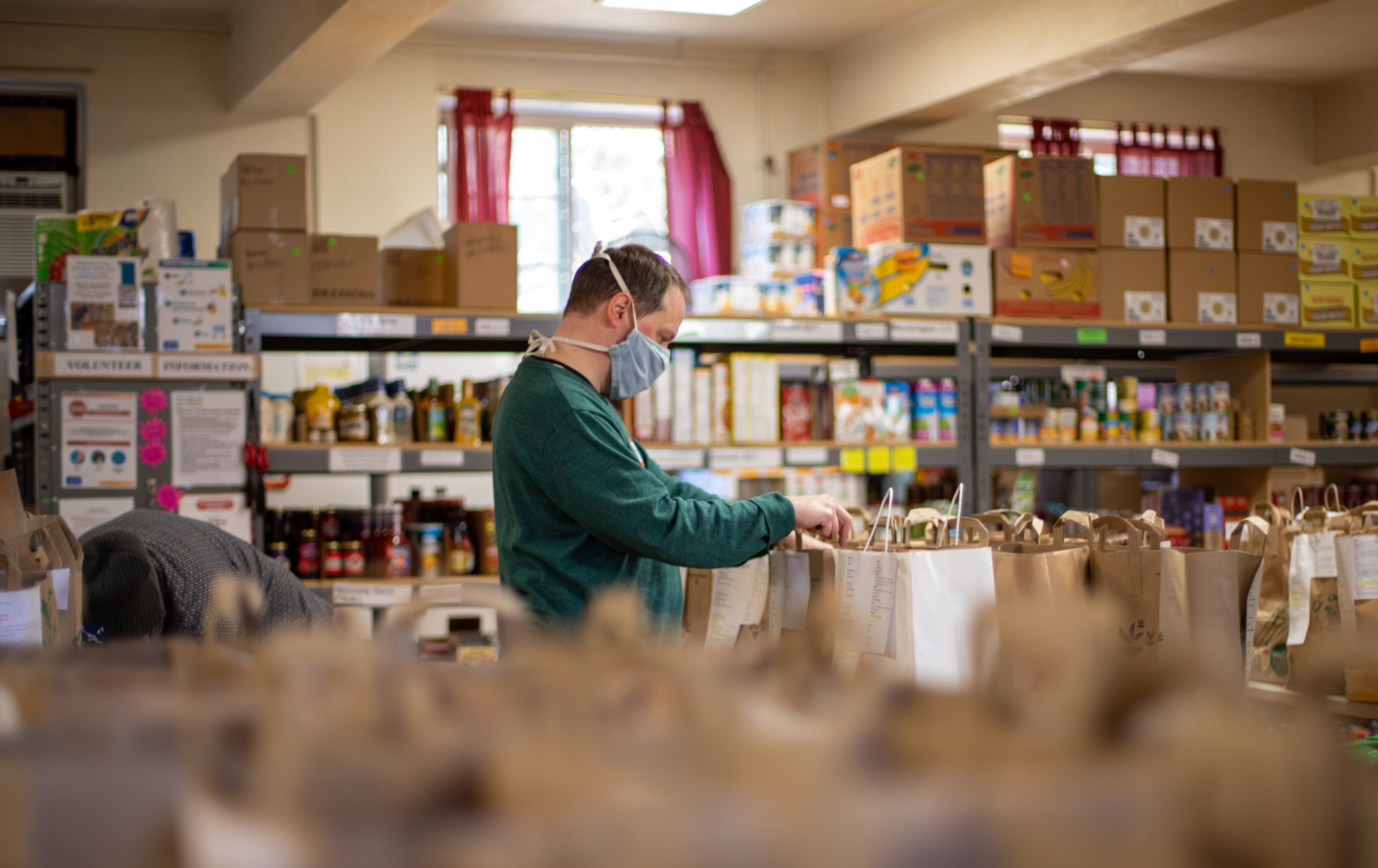 Beyond the Hunger
Foodbanks play a far greater role in our society than simply providing food for people in need. Catch up on this webinar below and hear from Dr Alison Atkinson-Philips, Lecturer in Public History at Newcastle University, as she explores the real-life stories of people accessing the Newcastle West End Foodbank, the myths regarding food poverty and how foodbanks go beyond the provision of food. Plus, find out how two Newcastle alumni are tackling food poverty in their careers.
Why ending child poverty is everybody's business

The most recent Household Below Average Income (HBAI) figures indicate that some 4.3 million children across the UK were living in poverty in 2019/20, an increase of 200,000 on the year before and 700,000 since 2012. The North East of England has been worst hit, seeing the biggest increase in child poverty between 2014 – 2020 of all regions in the country.
In this webinar, Amanda Bailey, Director of the North East Child Poverty Commission, outlined why ending child poverty requires support from everybody rather than a select few.

The North East Child Poverty Commission is a stakeholder network of representatives from different sectors in the region who are dedicated to building support for actions which improve the lives of the more than 1 in 3 children growing up in poverty in the North East of England. Since 2019, the Commission has been hosted by, but is independent of, Newcastle University.

Catch up on this event via YouTube below.

Food insecurity
Alternatively, watch via YouKu >
Dr Heather Brown and Dr Viviana Albani from Newcastle University discuss their recent research using a large dataset from the UK - The Understanding Society Survey - to identify what types of people are more likely to suffer from food insecurity after the start of lockdown, and outline how changes in work, school, and benefits may have mitigated or accentuated the likelihood of suffering from food insecurity.
Officers from Newcastle City Council present insights from a Practitioner perspective in dealing with food insecurity.
Rural poverty
Professor of Planning at Newcastle University, Professor Mark Shucksmith OBE leads the Rural Lives research project which explores the wellbeing of people and families in rural areas, focusing in particular on peoples' ability to meet their financial commitments and needs comfortably – having enough income to meet more than life's essentials and to deal with unexpected financial shocks.
The PARTNERS programme
Alternatively, watch via YouKu >
The PARTNERS Programme is the University's long-running and successful access scheme. Now in its 19th year, it is one of the largest in the country. Over 4,600 widening participation students have entered the University as a result.
In 2018, we increased both the number and proportion of young entrants to Newcastle University from under-represented groups, including students:
from low-income families
from areas where few progress to university
from black and multi-ethnic backgrounds
with a disability
who have spent time in care
Nowhere is this more important than in our region. It consistently finds itself at the bottom of the table for progression of 18-year-olds into higher education.
Giving children a VOICE
Alternatively, watch via YouKu >
In this episode of the From Newcastle podcast, we talk to Liz Todd, Professor of Educational Inclusion at Newcastle University and Luke Bramhall, Poverty Proofing and Participation Service Manager at Children North East, about VOICES.
The VOICES project aims to understand the challenges that children and young people face in the context of COVID-19, particularly in economically disadvantaged areas of the North East.
A staggering 35% of children in the North-East live in poverty, and it is clear from the project that one of the most powerful ways to support children and young people through these challenging times is to give them the opportunity to speak, and to stop and really listen.
Shared with thanks to podcast host Izzy and the Public Lectures and Events team at Newcastle University. Listen to more episodes.
Behind the Steel Shell
Set against poetic visuals of the Tees Transporter Bridge and the soon to be demolished steel plant in Redcar, this evocative documentary gives voice to former steelworkers who recall life as an industrial worker, and reflect on changing times and uncertain futures. Created by Newcastle University students Matthew Berry, Katie McNally, James Malpass and Luke Marchant.
Digital Exclusion
While digital technology brings benefits for many in society, there are those who remain excluded – in some cases not only losing out on new opportunities but seeing their access to services eroded as digital access replaces all other means. This webinar is part of the DateJam event series, hosted by the National Innovation Centre for Data in partnership with DataJam North East and Analyst Network North East.
Building a healthier Northern Powerhouse
There is a well-known productivity gap between the Northern Powerhouse and the rest of England of £4 per-person-per-hour. There is also a substantial health gap between the Northern Powerhouse and the rest of England, with average life expectancy 2 years lower in the North. This report explores the impact of poor health on productivity and the opportunities for improving UK productivity by unlocking inclusive, green, regional growth through health improvement.
Health for Wealth report (PDF)
Reducing the North/South divide
Reducing the North/South divide is high on the policy agenda. Many communities in the North suffer from reduced economic opportunity, social mobility, and poor health compared with their Southern counterparts. Over time, different policy approaches have been used to try and reduce these inequalities.
This research investigates how different approaches by the central government to reducing inequalities has affected the influence of parent on young adult's health and wages.
Policy Briefing: The Intergenerational Persistence of the North/South Divide in Health and Wages (PDF)
Resources from the University's Special Collections
Check out these PDF resources from the University's archives to explore how social inequalities caused by poverty, welfare and social class have been managed and talked about historically.