Race, Religion and Migration
4 - 10 October 2021
Newcastle University works with ethnic and religious minority groups to explore inequalities and promote social justice.
We explore and understand the experiences of exclusion for specific minority groups such as:
asylum seekers and refugees
marginalised migrants
victims of religious discrimination
We propose new initiatives and work on innovative projects to promote social justice for these groups.
Browse our digital resources on this topic below. Please note, registration for events on this theme has now closed.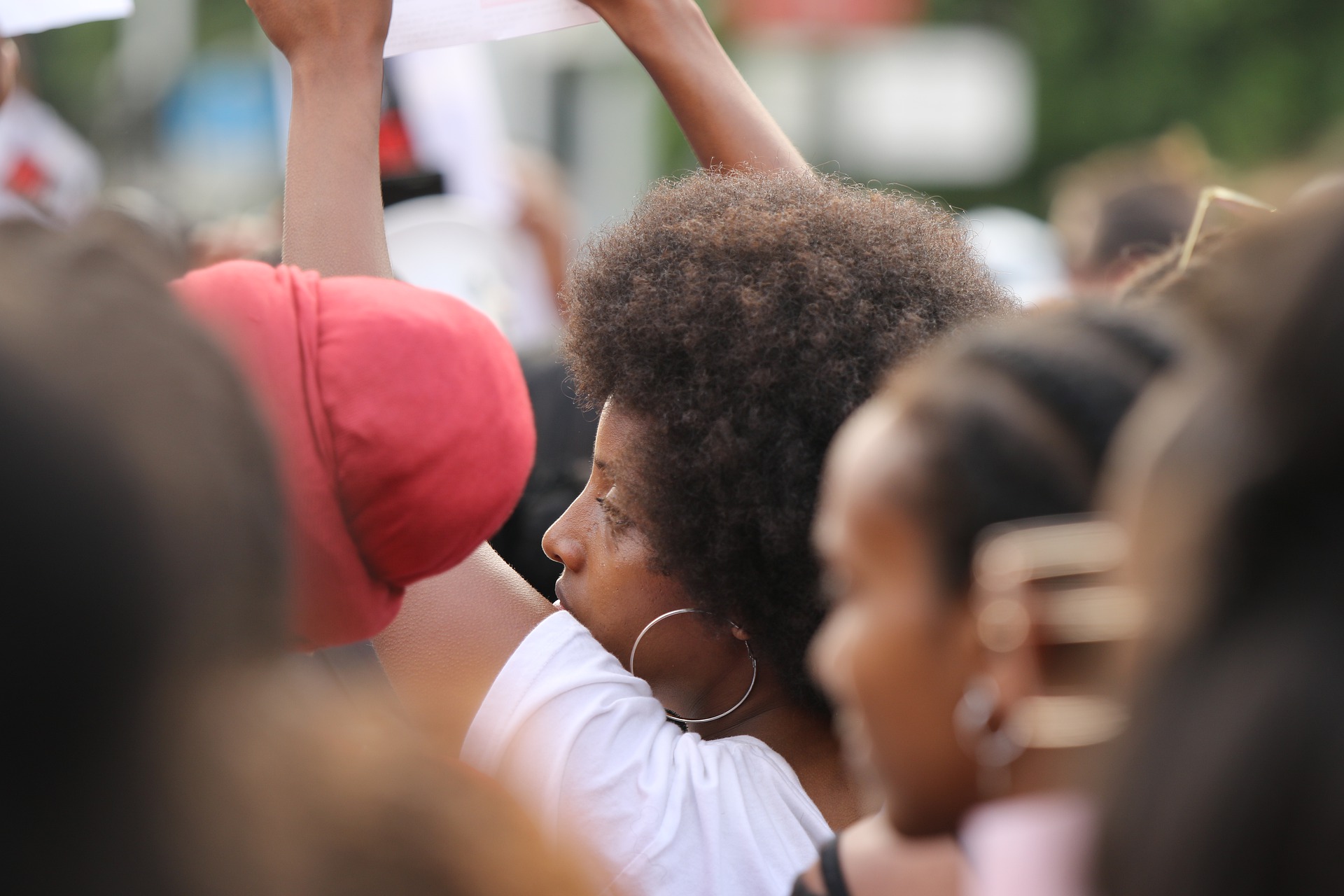 Virtual events
Wh

o

is

Europe?

Film screening and discussion
Who is Europe? (2019/40 mins) is a split-screen documentary in four acts. The film journeys to Dresden, to Tompa on the Hungarian-Serbian border, and to Melilla, a Spanish exclave in Africa, to raise critical questions for our times: Who is Europe? Who belongs? Whither Europe? After venturing to these edges, undersides and fault lines in Europe, the film ends on a ruminative note with the sound of bells ringing across Europe on 'International Peace Day'.
This special screening for Newcastle University's Alumni Day of Action in support of social justice was followed by a discussion about the film and the issues of borders, refugees and racism, focusing in particular on the migrant crisis in Melilla. Melilla and Cueta, also a Spanish exclave in Morroco, are the EU's only land border with Africa. Panellists included filmmaker and Newcastle academic Ian McDonald, and Prof Chris Whitehead, who commissioned Who Is Europe? as part of CoHERE, a Europe-wide research project on heritage making in Europe.
Who is Europe? has screened at numerous film festivals and academic conferences across the world. It was the Audience Award Winner at the Refugees Film Festival in Berlin and was Shortlisted for the AHRC Research Film of the Year.
About Dr Ian McDonald
Ian is an award-winning self-shooting filmmaker. His debut feature documentary, 'Algorithms' (2012 / 96 mins) about young blind chess players from India, was awarded Best Film, Best Editing, Best Story and Audience Awards at various international film festivals and was nominated for a Griersons - The British Documentary Awards. His first cinematic installation for the gallery, FREEDOM (2017 / 20 mins) about the visit of Martin Luther King to Newcastle, was awarded the Best Audio-Visual Installation Prize by the British Association of Film, Television and Screen Studies. Then came Who Is Europe? (2019 / 40 mins). Ian has just completed his first documentary shot and edited on a smartphone, 'A Snail's Pace' (2021 / 10mins) nominated for Best Short Documentary at the London International Smartphone Film Festival. Ian is also a Reader in Film Practice at Newcastle University.
About Professor Chris Whitehead
Chris Whitehead began his career in art history and curatorship, moving on to teach and research art museum history and theory. Over the last decade he has shifted to the study of migration, memory, commemoration and heritage, particularly in relation to critical geopolitics, communities and co-production. His most recent grants have been the Horizon 2020 CoHERE project (Critical Heritages: performing & representing identities in Europe) and Newton Fund 'Plural Heritages of Istanbul' project, both of which have produced books and public-facing outputs. He is Professor of Museology and Dean of Global Humanities and Social Sciences at Newcastle University.
Join us for this year's Convocation lecture with Reverend Professor Keith Magee, Chair and Professor of Practice in Social Justice in the School of History, Classics and Archeology at Newcastle University.
Newcastle University has long inspired academic excellence, innovation and creativity to benefit as a whole. Though the university itself does not have an official motto, etched into the student union building in Latin is mens agitat molem (mind moves matter). This legacy of 'mind moves matter' will be explored through the prism of the value of our shared experiences, beyond hashtags to shape brighter futures and champion social justice, to bring about meaningful change.
This event will be introduced and hosted by Newcastle University's Dean of Advancement, Professor Anya Hurlbert.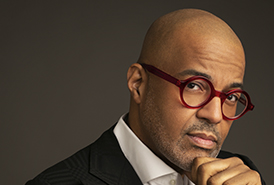 About Reverend Professor Keith Magee
Revd Professor Keith Magee, ThD, FRSA, trained as an economist and theologian, is a public intellectual with a focus on social justice. He is currently Chair and Professor of Practice in Social Justice at Newcastle University and Senior Fellow in Culture and Justice at University College London. His eclectic studies have taken him through the prestigious halls of Ohio University, University of Pennsylvania, Grace International College, and Harvard Divinity School being conferred the doctorate of theology in public theology.

One of his greatest accomplishments was serving for five years as the founding director of the National Public Housing Museum in Chicago, IL, which is committed to being a living cultural experience on social justice and human rights, illuminating the power of place. As a dyslexic, one of his most significant accomplishments is being a co-creator of the Multicultural Initiative at Yale University Center for Dyslexia and Creativity. His public service includes: Commissioner, Mayor of London's Commission on Diversity in the Public Realm; Trustee, Facing History and Ourselves; Director and Endowment Chair, Congressional Black Caucus Foundation, amongst others. His body work has awarded him with distinctions and support of the MacArthur, Ford and Seedlings foundations. He is the author of Prophetic Justice on Race, Religion and Politics released January 2021, with Austin Macauley scheduled to release second edition January 2022.

Professor Magee and his six-year old son, Zayden, live primarily in London, United Kingdom.
What is intersectionality?
Former Dean of Social Justice at Newcastle University, Professor Peter Hopkins, explores what intersectionality means in this short video.
What about Black girls?
Sophie created this video whilst undertaking the module 'Social Justice and Education' as part of her BA. Students were asked to name a problem in education relating to an educational inequity and to propose a solution, both of which must be justified and situated within a political typology. The video focused directly on race equality and anti-racism.
Martin Luther King speech
Newcastle University was the only British University to award Dr Martin Luther King an Honorary Degree, welcoming him to Newcastle in November 1967.
Shopping While Black
Alternatively, watch via YouKu >
In this video, Dr Trevor James from Newcastle's School of Psychology details the subconscious suspicion that Black people, and in particular, Black men, raise when in public places.
In conversation with Dr Heather Smith
In this video, Dr Heather Smith explains the urgent need for anti-racism in education and explores how to teach about and for anti-racism.
Challenging anti-immigration myths
Tracing the history of the UK's immigration debate, Dr Goodfellow looks at legislation that was introduced from the 1960s and how it was tied up with Empire. This INSIGHTS lecture considers how distinct forms of racism were reproduced by the party-political left and right, and examines the impact this had on people who moved, or tried to move, to this country.
Back to St. Pauls
An energetic documentary portrait of the black community in St Pauls area of Bristol. Through the creative use of sound and image archives set alongside present day images, including the toppling of the Colston statue, black people past and present share the story of a community which has been at the forefront of race debates in the UK for decades. Created by Newcastle University student Zac Baker.
Introducing CARA
Dr Lewis Turner is a lecturer of the International Politics of Gender at Newcastle University and also the University's liaison with CARA – the Council for At-Risk Academics. In this video, Lewis provides an introduction to CARA and shares how you can support their vital work.