Join us for our annual Meeting of Convocation, wherever you are in the world
We're excited to announce that our 2022 Meeting of Convocation will be taking place on our Newcastle Helix site on Saturday 26 November. Will you be there?
This is your opportunity to meet your global alumni community – there are now 250,000 of you! Enjoy a tour and lunch at the spectacular Newcastle Helix campus before hearing from the University's leadership team on our future plans, where you can make your alumni voice heard.
There'll be plenty of time for mingling and networking too, with a drinks reception at 3SIXTY to close the day - offering the best panoramic views of the city!
Please note: Online registration for this event has now closed. If you would still like to join us either in-person or online, please email NUAevents@ncl.ac.uk
What to expect
The day officially starts at 12:15pm, with a lunch provided in The Catalyst on our new Newcastle Helix campus.
Please note: If you would like to have a guided tour of the Newcastle Helix campus while you're here, we will be offering these before lunch from 11:30am. Please let us know when you register if you'd like to join one of our tours so we can cater for numbers.
After lunch, you'll be welcomed to our 65th Annual Meeting of Convocation, where you will hear from our Vice-Chancellor and other senior leaders from the University on highlights from the past year and looking ahead to the future. This is your opportunity to share your unique perspective as alumni on the future direction of our University, influencing key decisions and policies.
Following a tea and coffee break, we'll then welcome British TV presenter and political journalist Steve Richards for this year's Convocation Lecture, titled 'Trust and politics in a period of global change'. You can find out more about Steve below.
And to bring the day to a close, we would like to invite you all to join us for a cheese and wine reception.
Joining us from outside of the UK?
If you're unable to make it to campus for this year's Convocation Weekend, you can still get involved in the action! We will be livestreaming the Meeting of Convocation and Convocation Lecture via Zoom, so you can listen in and share your thoughts on what is discussed.
About Steve Richards
We're excited to be welcoming TV presenter and political journalist Steve Richards to campus for our Convocation Lecture this year. Steve will be reflecting on the breakdown of trust between elected politicians and voters in an era of seismic global change.
Steve Richards is one of Britain's leading political commentators and broadcasters. He has written columns for the Guardian, Independent, FT and Sunday Times and is a presenter for BBC Radio 4.
He has also presented an award-winning BBC TV series on Modern Prime Ministers and Leadership, during which he delivered unscripted talks to camera for thirty minutes in one take. He presents a weekly podcast on British politics.
Steve's latest books are 'Reflections on Leadership-the Prime Ministers from Wilson to Johnson' and 'The Prime Ministers We Never Had-from Rab Butler to Jeremy Corbyn'.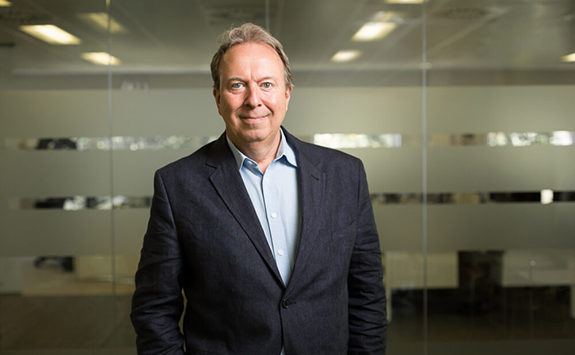 Where to stay
We have partnerships with several local hotels who can offer our alumni discounted stays.
How to find us
Our Newcastle Helix campus is located right next to St. James' Park in the city centre, just a short walk away from Newcastle Central Station and Newcastle Coach Station for those travelling outside of the area.
The nearest airport is Newcastle Airport, which has direct links to the city centre via Metro.
The nearest Metro station to the Newcastle Helix campus is St. James'.
And while you're in Newcastle...
On the evening of our Day of Convocation, members of our alumni community will be performing as part of the University's Symphony Orchestra. Please consider attending this event at Newcastle Cathedral while you're in Newcastle for the Annual Meeting of Convocation, and support for your fellow alumni!
Newcastle University's Theatre Society (NUTS) are also performing on the evening of Convocation. Head to Newcastle College at 7.30pm to see their adaptation of Melvyn Bragg's 'The Hired Man'.