The World Health Organisation reports more than 55 million people live with dementia worldwide, with nearly 10 million new cases every year. Although dementia mainly affects older people, it is not an inevitable consequence of ageing.
Explore with Professor Dame Louise Robinson - Regius Professor of Ageing, the increasing research that shows how dementia can be prevented through taking steps to live a healthier lifestyle. Although there's no known cure, evidence from large population studies show that taking a 'healthy hearts and healthy minds' approach earlier in life can delay the onset of dementia.
In particular, this event will focus on:
The 12 health factors that can increase our chances of developing dementia
How we can address these health factors now to reduce any future risk
Meet Professor Dame Louise Robinson
Professor Dame Louise Robinson, Regius Professor of Ageing, an academic GP and Professor of Primary Care and Ageing at Newcastle University. Her research centres on improving quality of life and quality of care for older people, especially those with dementia. She also leads 1 of 3 UK Alzheimer Society Centres of Excellence on Dementia Care and the only NIHR Global Research Group on Dementia Care and Prevention with international collaborations in Australia, India, Japan, Malaysia, Singapore, Tanzania and New Zealand.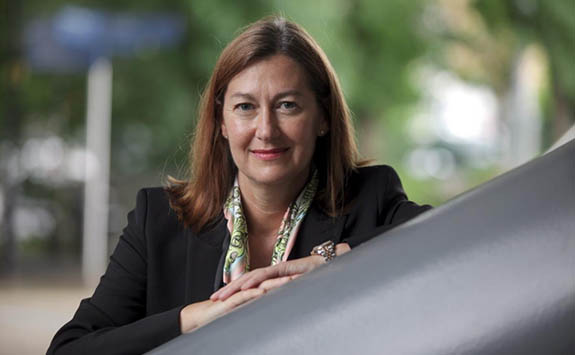 NCL in Action 2023
This hybrid event is running as part of NCL in Action 2023.
NCL in Action 2023 is bringing together colleagues, students and graduates from across the decades, and around the world, to take action and celebrate the impact of an ageing society on our knowledge, relationships and careers.
Throughout Spring you can take part in volunteering activities, attend in-person and virtual events and celebrate the might of a multi-generational society. Check out the full programme of events and volunteering activities you can get involved with.