Newcastle Discover: Menopause
Menopause has long been a taboo subject that many people still find uncomfortable to talk about. The negative stories we see in the media or hear from relatives who have had a terrible experience only further our hesitation to talk about it. However, the menopause can be a time of liberation, positive change and new beginnings for women.
During this event, Professor Karen Ross will be discussing the menopause through the shared experience of others to provide a better understanding of this often taboo subject.
This event will be of particular interest to:
Managers looking for information and advice on how to incorporate these findings into their workplace culture;
Those who are, or will be, going through the menopause themselves;
Those who are supporting, or will be supporting someone going through the menopause.
During her study, Professor Karen Ross explored the menopause journeys of women in Newcastle and Makerere during a series of workshops – how people reacted, what were their symptoms and solutions and what it was like to emerge on the other side. These findings form part of an exhibition which will be displayed in the reception area of The Catalyst building during the day of the event.
Meet Professor Karen Ross
Karen Ross is Professor of Gender and Media in the School of Arts and Cultures at Newcastle University. Her research focuses on the relationship between gender and media, and in particular the relationship between gender, politics and news. More recently, she has been researching older women in/and the media. She is the general editor of the Encyclopedia of Gender, Media and Communication (Wiley-Blackwell 2020) and is currently researching the experiences of older women media professionals.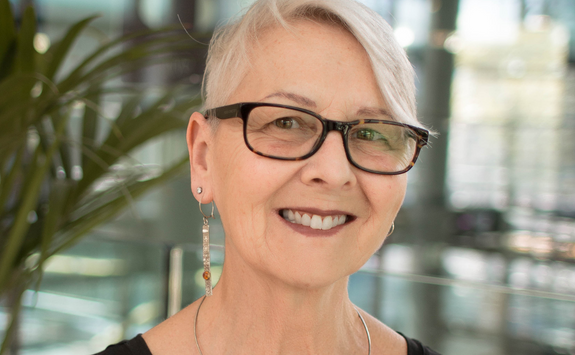 NCL in Action 2023
This hybrid event is running as part of NCL in Action 2023.
NCL in Action 2023 is bringing together colleagues, students and graduates from across the decades, and around the world, to take action and celebrate the impact of an ageing society on our knowledge, relationships and careers.
Throughout Spring you can take part in volunteering activities, attend in-person and virtual events and celebrate the might of a multi-generational society. Check out the full programme of events and volunteering activities you can get involved with.