Donor Roll of Honour
Heartfelt thanks to our donors for supporting our students and bolstering vital research.
Thank you for your incredible generosity
Our donors make it possible for us to continue to offer our students critical financial support and opportunities.
Your generous donations support our extensive University archives, and research in areas as diverse as climate change and childhood cancer.
Every donation makes a measurable difference to the work we do. In 2019-20, you bolstered our research by £1.9m. Thanks to you, we were also able to give financial support to 300 students during the academic year.
Donor stories
Individuals
Helen McArdle CBE and Ageing
Helen McArdle CBE established the McArdle Care Group and operated fifty care homes for over thirty years. Since 'retiring' she has devoted her time to helping others.
In 2019 Helen donated £2.5m to support research at Newcastle to change the future of ageing, allowing the University to continue to be a global leader in ageing research.
In honour of Helen's donation, Newcastle University has named the entrance and reception area of The Catalyst, on Newcastle Helix, the 'Helen McArdle Atrium'. It leads into three centres of national expertise:
The National Innovation Centre for Ageing (NICA)
The National Innovation Centre for Data (NICD)
The NIHR Innovation Observatory
I am delighted to be honoured in this way and to be connected with the worthwhile and exciting research I see here at Newcastle University.
Elizabeth Barraclough and ONE Planet
Elizabeth Barraclough is a key figure in the history of computing at Newcastle University. She started working here in 1957 and retired as Director of Computing in the 1990s.
After retiring, Elizabeth helped set up Sustainable Keswick. This organisation aims to make the people of Keswick aware of Climate Change, its problems and how to mitigate them. Sustainable Keswick has continued to grow and has taken on more activities. These include a campaign to reduce the use of single-use plastic. Elizabeth was our inaugural donor to the ONE Planet fund.
ONE Planet is a route to preserving the planet, not just for us and future generations, but for all the plant and animal life. We owe it to the next generation
Corporate
Santander Universities
Santander Universities works in partnership with more than 80 educational institutions across the UK. The initiative provides long-term strategic support including financial donations.
Santander Universities has partnered with Newcastle University to fund students and recent graduates looking to set up their own businesses. It has also enabled International Mobility scholarships, our ground-breaking Career Insights programmes and STEMship Programme. This supports women in the fields of Science, Technology, Engineering and Maths.
Since our partnership with Santander Universities began in 2009, they have donated almost £2m.
Development Trust
The University of Newcastle upon Tyne Development Trust was established in 1972. It is a registered charity (528066), independent from Newcastle University. It receives and invests funds from donors for the benefit of the University.
Although the Trust no longer fundraises, it is still active and open for donations. These primarily come via legacies. (NU Advancement is now responsible for fundraising.)
The Trust gives grants twice a year. These fund a range of academic posts, student support initiatives and other projects. The grants are made according to the specific wishes of the donor.
Trustees
H Parker LLB LLM (Chair)
Prof D Burn FMedSci FRCP MD MA MB BS
W Connolly BA, DipLib
Prof. CP Day FMedSci MA PhD MD (Vice-Chancellor)
D Jennings BA (Hons), CIPFA
VS Johnston BA, MBA, FCIPD, MBE
N Swales BA (Hons), Chartered FCISI
P Woods BA CPFA
Legacy donations
David and Mary Forshaw
David Forshaw (BSc Botany and Zoology 1972)
Mary Forshaw (BA Psychology 1978, Dip Computing Science 1984)
After Mary's death in 2004, and David's in 2014, they left a generous bequest to Newcastle University. This was to support activity in the departments of Psychology, Architecture and Fine Art, with particular emphasis on benefitting female students.
From residencies abroad to PhD studentships, their donation honours David and Mary's commitment to shared ideals.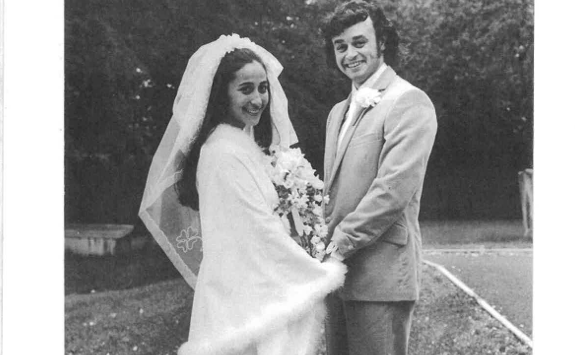 Dianne and Brian Arkley
Dianne Arkley set up the Dianne and Brian Arkley Fund with a legacy donation to Newcastle, their local university.
After her husband Brian passed away in 2012, Dianne hoped that her legacy donation would help trainee doctors who would otherwise struggle to complete their course.
Sadly Dianne passed away in August 2014. Since then, Dianne and Brian's generosity has helped eight scholars get closer to achieving their goal.