Support students at Newcastle
Help us make university study accessible to a diverse range of students and support those in financial need.
You can help bright students achieve a better future
We believe that university should be open to the brightest, most motivated students, whatever their background. You can help students to overcome the barriers they face in accessing higher education and help them thrive at Newcastle University.
Whether you support someone studying the same subject you did, help women into STEM or give budding entrepreneurs their first break, you can make a life-changing impact.
With your help, we can give more enthusiastic and talented students the benefit of a Newcastle University experience.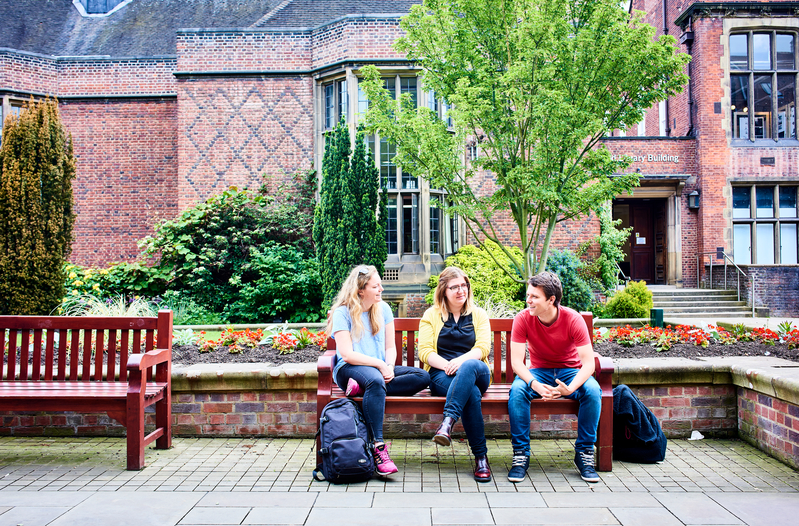 Newcastle Student Fund
From the start of the pandemic, our donor community has stepped up to help Newcastle. You have helped support vital research, bought laptops for students, helped pay rent for care leavers and provided hardship grants for those who most needed urgent financial assistance.
We want the legacy from the pandemic to be one of kindness, hope and belief in the power of education.
The Newcastle Student Fund is a bold new initative to empower talented and deserving students to realise their ambitions, not just this year, but for many years to come.
PARTNERS Programme
For some people, getting on the path to higher education can be challenging. That's why the PARTNERS Programme exists – to help disadvantaged students increase their chances of getting a place at Newcastle.
The programme includes:
a two-week Summer School 'mini university experience'
support through the application process
the potential to receive a lower conditional offer
The PARTNERS Programme has been running since 2000. With your support, we can remove the barriers to university education for more young people.
Entrepreneurship
Newcastle University ranked third in the UK for graduate entrepreneurship in 2019. With your help, we can continue to help talented entrepreneurs achieve great things.
Your university has a dedicated START UP team. Its mission is to help student or graduate entrepreneurs realise their business dreams. This could be founding a business, or taking an existing venture to the next level.
The START UP programme gives promising candidates the chance to work with experienced coaches and advisers. They also gain access to a wealth of opportunities – from brokering introductions to networks of experts and investors.
Will you support the next generation of business leaders with a donation to the START UP programme?
Hilary Taylor Bursary
Hilary Taylor (1964 - 2020) was a much loved and passionate alumna of the Newcastle University School of Architecture, Planning and Landscape who sadly passed away from cancer in 2020.
In her memory Hilary's family and friends, with the support Newcastle University, want to set up a bursary that will offer financial support to female architecture students with financial barriers into the study of Architecture BA Honours here at Newcastle. This award will be open to young female UK and International students to apply for.