Ten sporting heroes from Newcastle University's alumni community
4 July 2022
It's no secret that we love our sport here at Newcastle University.
Whether it's rugby or rowing, karate or korfball, pool or parkour, students at Newcastle have their pick of 62 student-led sports clubs that form Team Newcastle.
And over the past six decades, our athletics union has nurtured the talent of some pretty impressive sportspeople! From Olympic and Paralympic champions to philosophy lecturers-cum-cricket legends, here are 10 sporting heroes from Newcastle's alumni community.
Alan Shearer CBE DL (Hon DCL, 2006)
Local lad Alan Shearer is the highest‐scoring player in Newcastle United's long history of regular League and Cup games. Averaging more than one goal every other match, Alan scored 422 goals in his senior playing career, sealing his place as the highest goal‐scorer in the history of the Premier League. He was capped for England on 63 occasions and captained the national side 42 times.
Since hanging up his boots in 2006, Alan has turned to punditry for the BBC and is also the patron of the Sir Bobby Robson Foundation, a cancer research charity based in Newcastle.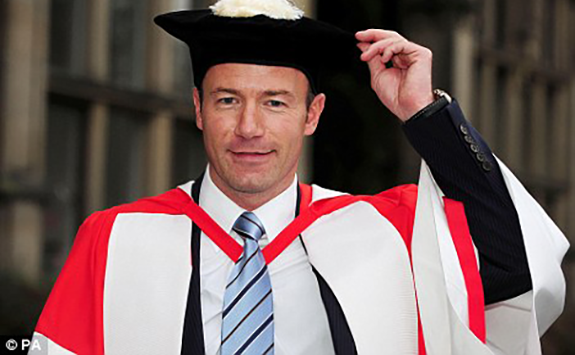 Anuradha Doddaballapur (MSc Medical Genetics, 2009)
Indian-born German cardiovascular scientist Anuradha Doddaballapur is the current captain of the Germany women's national cricket team. In August 2020, she became the first female cricketer in the history of international cricket to take 4 wickets in 4 balls and only the third bowler in the world – either male or female – to achieve this feat.
While studying for her Master's in Medical Genetics at Newcastle University, Anuradha played for the University's cricket team and also represented Northumberland women's county side. She migrated to Germany in 2011 to pursue a PhD and found a lack of women's cricket teams to continue her passion for the game. After a brief stint on the men's Frankfurt Cricket Club, she founded the Frankfurt Women's Cricket team and has been a coach of the team since inception. In 2021, she captain-coached the team to its first ever Bundesliga championship: after going through its 10 regular season matches undefeated, the team won the final, against SV Damshagen, by 194 runs.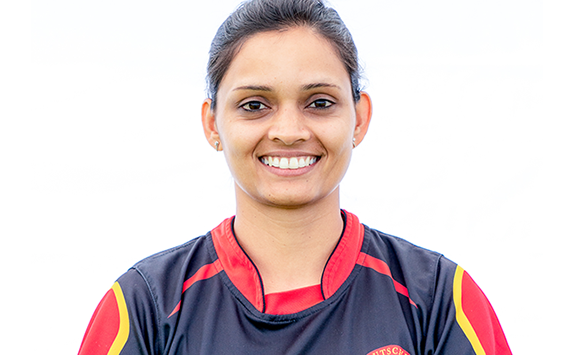 Sir Brendan Foster CBE (Hon MEd, 1976)
Born just across the water in Hebburn, Brendan Foster is a former Olympic athlete and founder of the Great North Run, the world's biggest (and best!) half marathon.
As an athlete, Brendan won the bronze medal in the 10,000 metres at the 1976 Summer Olympics, claiming Team GB its only track and field medal of the Games that year, the gold medal in the 5,000 metres at the 1974 European Championships and the 10,000 metres at the 1978 Commonwealth Games. In 1973 he broke the World Record for two miles at Crystal Palace with a time of 8:13.68.
Brendan helped to organise the 'Gateshead Fun Run' in 1977, a pioneering event which would pave the way for the Great North Run. Starting just outside the centre of Newcastle before crossing the famous Tyne Bridge into the borough of Gateshead, the Great North Run passes through some of the region's most well-known suburbs before reaching the picturesque South Shields coast. Each year, the race generates over £24m for the local economy as well as enabling hundreds of local and national charities to raise millions of pounds.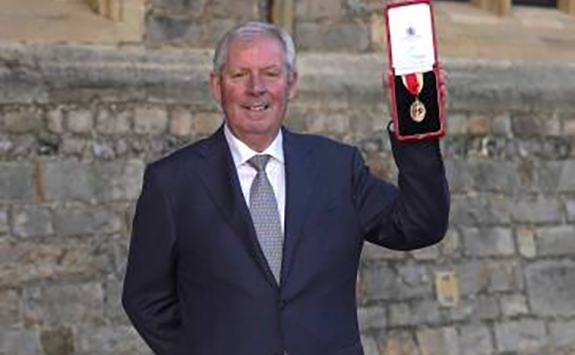 Ed Coode MBE (BSc Marine Biology 1997)
Ed Coode is a former British rower, twice World Champion and Olympic Gold medallist. During his time at Newcastle, he represented the University Boat Club and set up the annual Newcastle vs Durham Boat race, which continues to this day!
Seven years after graduating from Newcastle University, Ed stood on the podium in Athens at the 2004 Olympics, having won a gold medal for Great Britain in the coxless fours rowing. Ed won his first World Championship in 1999 and represented Great Britain in coxless pair at the 2000 Olympics in Sydney.
Since retiring from rowing, Ed has qualified as a solicitor. He has maintained his interest in Marine Biology and has been a trustee of the National Lobster Hatchery since 2018.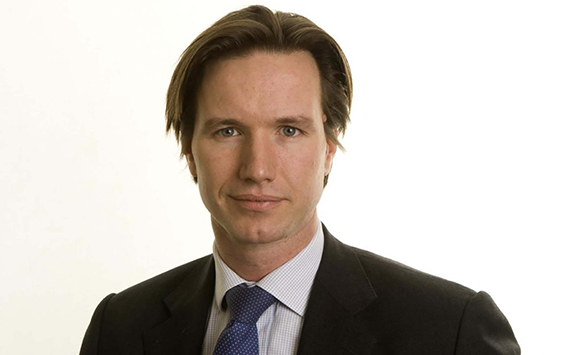 Emily Ford (BA Hons Fine Art, 2017)
Emily Ford is the former women's captain of Newcastle University Boat Club (2015) who made her Olympic debut at the Tokyo 2020 Games.
In 2018, just a year after graduating from Newcastle, Emily made her GB Rowing Team senior squad debut, as well as competing in her first World Cup in Belgrade, finishing sixth with partner Emily Rashford.
Emily moved to the women's eight for the second World Cup in Linz where the crew finished fourth and was named as a spare for the Glasgow 2018 European Championships and the World Championships. She also won the Town Challenge Cup at Henley Royal Regatta in a GB Rowing Team composite crew.
She has been part of the women's four for the 2019 season, finishing 6th at the European Championships and at World Cup II in Poznan and 7th at World Rowing Cup III in Rotterdam.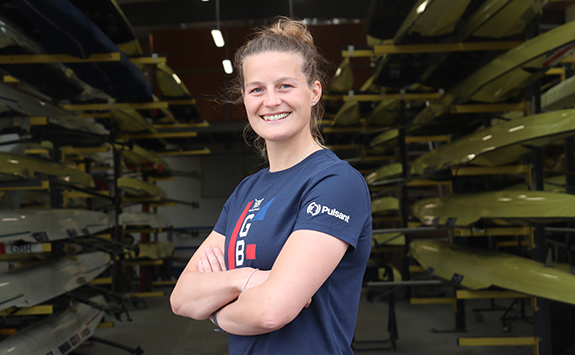 Mike Brearley OBE
Mike Brearley is a former England cricket captain who lectured in Philosophy at Newcastle University in the late 1960s.
While he pursued his academic career, Mike's cricketing activity was put on the backburner, which led to him not being selected for England until the age of 34 in 1976. He captained the international side in 31 of his 39 Test matches, winning 18 and losing only 4. Brearley captained England to the final of the 1979 Cricket World Cup, scoring 53 in the semi-final against New Zealand and 64 in the final against the West Indies.
He is now a psychoanalyst, psychotherapist, motivational speaker and part-time cricket journalist for The Times.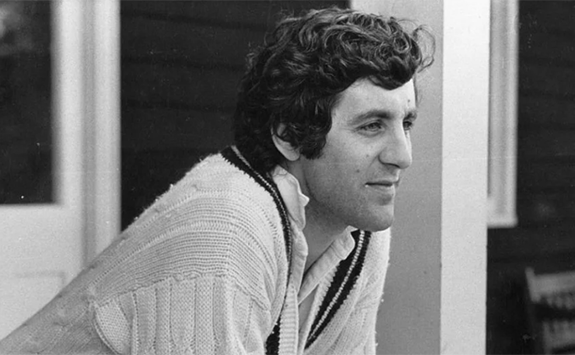 Olly Hicks (BSc Countryside Management, 2001)
Olly is a motivational speaker and triple world record holder for maritime expeditions. He is best known for being the only person to have rowed solo from America to England and the youngest to row any ocean solo. He is also the only person to have rowed from Tasmania to New Zealand.
In 2016, Olly led the Greenland to Scotland Kayak Challenge in a bid to prove the Inuit may have reached Europe in the 17th century.
Today, he gives inspirational and empowering talks about these expeditions and has spoken in over 10 countries to organisations including Google, TEDx, The International Space Station and The Royal Geographical society.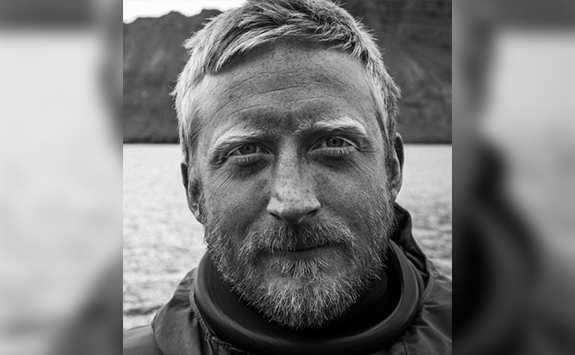 Stan Calvert
Stan Calvert was the first Director of Sport at Newcastle University, dedicating his career to nurturing sporting talent not only at the University, but across the region as a whole.
Born in Alnwick, Stan represented British Universities at soccer while a student at Birmingham University. He joined Newcastle University in 1958 as a lecturer in Physical Education and was appointed the first Director of Sport in 1981.
The Stan Calvert Memorial Cup – a varsity competition between Newcastle and Northumbria Universities – was launched a year after Stan's death in 1994 and ran until 2018. Each year, over 1,200 competitors in more than 70 teams competed against each other in 26 different sports.
Stan is remembered for his prolific work in sports administration, and in the promotion of community sport in the Northern region, whilst sitting as the Chairman of the Northern Sports Council, in addition to being a member of more than 20 other sporting committees.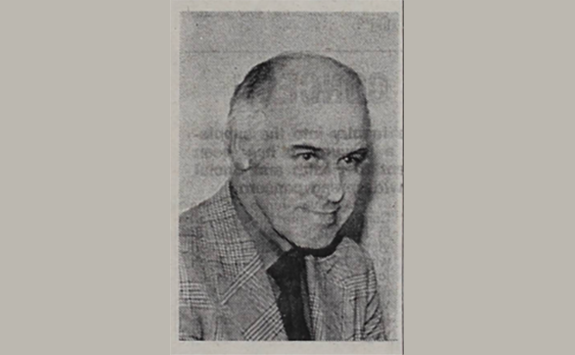 Susannah Rodgers MBE (BA Modern Languages, 2005)
Stockton-born Susannah Rodgers is a Gold medallist swimmer and disability advocate who represented Team GB in both the London 2012 and Rio 2016 Paralympic Games.
During her career, Susie has won a total of 30 international medals, including 17 Gold medals, and has held European and British records in the 50 m Butterfly and 400 m freestyle (S7 category).
She retired from swimming in May 2017 and a year later was announced as a Young Global Leader by the World Economic Forum. Susie is a Trustee for the London 2012 Legacy programme Spirit of 2012, Non-Executive Director on the Board of the British Athletes Commission as well as the GLL Sport Foundation and is Patron for London Disability Swimming Club.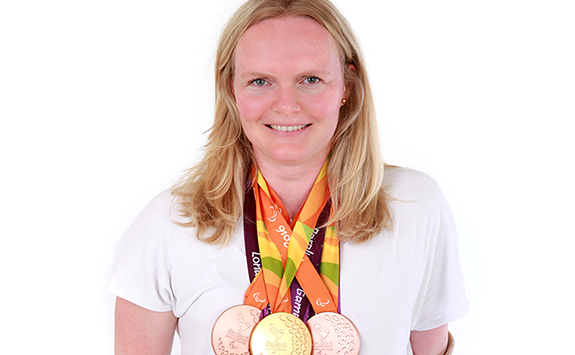 Baroness Tanni Grey-Thompson DBE, DL (Hon DCL, 2005)
Tanni Grey-Thompson is a former Paralympic champion and TV presenter who has won 16 Paralympic medals and 13 World Championship medals throughout her career.
Her international career began in 1988 in Seoul, where she won a bronze medal in the 400 m. As a young athlete, Tanni also competed in wheelchair basketball.
Her fifth and last Paralympic Games were in Athens (2004) where she won two gold medals in wheelchair racing in the 100 m and 400 m. Throughout her career, Tanni held over 30 world records and won the London Marathon six times between 1992 and 2002.
During her competitive career she sat on the board of the National Disability Council, The Sports Council for Wale and the English Lottery Awards Panel and UK Sport. She is also a patron of numerous charities and a UNICEF Ambassador.
In 2019, Tanni was awarded the BBC Sports Personality of the Year Lifetime Achievement Award.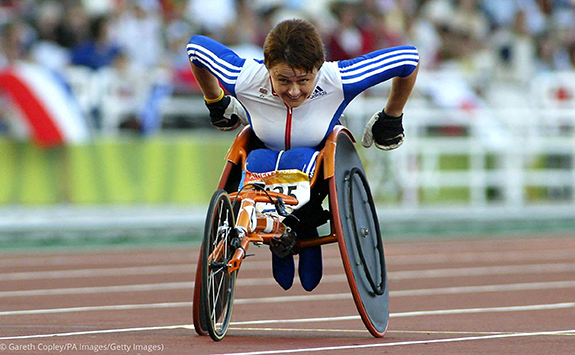 250,000 people. One community. Infinite possibilities.
This summer, our alumni community will reach 250,000 members around the world.
Spanning more than 186 countries, Newcastle alumni are having a great impact on society and business around the world.