Newcastle University alumni community comes together to take action for social justice
8 November 2021
Newcastle University's Alumni Day of Action is an annual opportunity for our global alumni community to take action on a meaningful cause affecting all our daily lives. This year's 'Social Justice' theme invited alumni to take action on social injustices, focusing in particular on poverty and social class, health, gender and sexuality, and race, religion and migration status.
Across the four-week event programme, we welcomed Newcastle alumni living in 57 countries across the world and connected alumni from the Class of 1957 to current students set to graduate in 2026!
2,689 actions were taken for social justice during the event series, from alumni signing the University's anti-racism pledge or donating to Newcastle University Students' Union's Trans Fund, to volunteering with student-led initiative North East Solidarity and Teaching (NEST) to help newly-arrived refugees in the city.
In total, £7,114 was donated to support social justice causes across the student community. English Language graduate Khadija Badri raised over £1,000 for the University's Sanctuary Scholarship programme, to open the door to higher education for students from refugee and asylum-seeker backgrounds.
To reach this impressive total, Khadija challenged herself to complete 26 different Olympic events across 26 days, trying everything from the 400-metre sprint and skateboarding, to archery and canoeing.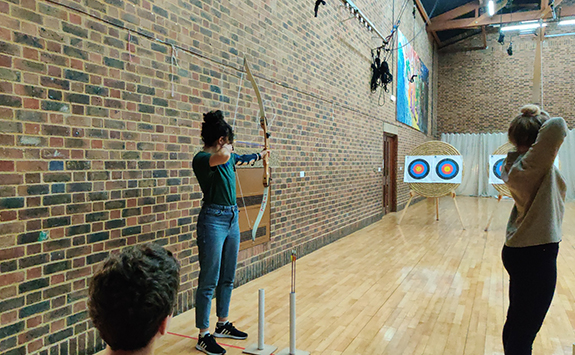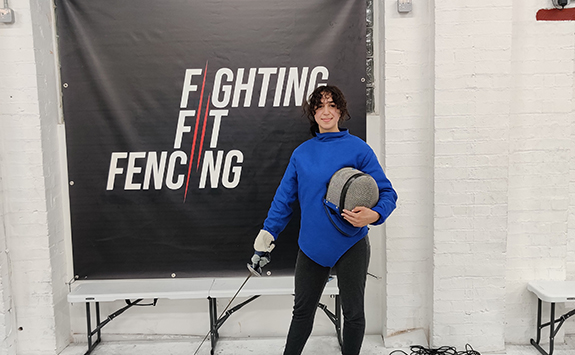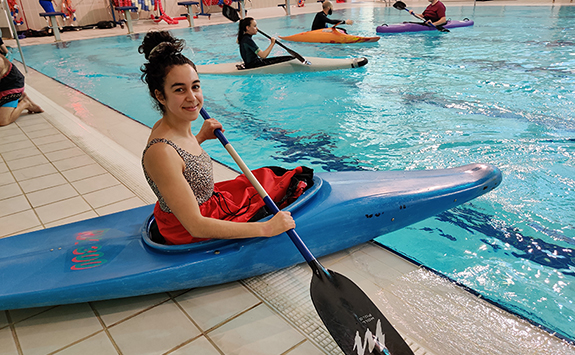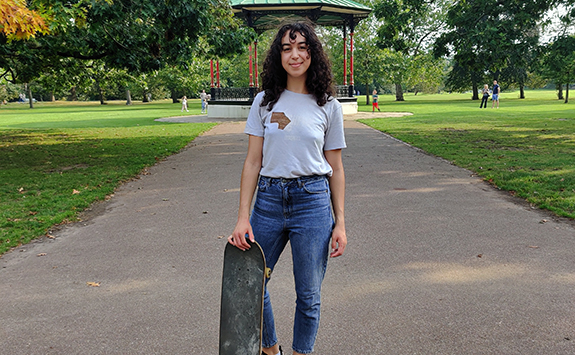 Khadija was inspired to support the Sanctuary Scholarship programme following her own experience at Newcastle University. She said:
"When I was a student, I set up a branch of national student network Student Action for Refugees (STAR) at Newcastle, and from this, I learned a lot about the challenges facing refugee and asylum seekers students in attending university and the importance of scholarships.
"During my time at Newcastle, the Sanctuary Scholarship programme didn't yet exist. It's fantastic that the University now has them, and I wanted to do something to support them."
Since graduating from Newcastle University in 2016, Khadija has dedicated her career to social justice, spending time with Save the Children and the European Network on Statelessness, before taking up her current role at the National Institute for Health Research, where she reaches out to groups and communities that are currently under-represented in health research.
When asked what this year's Day of Action topic, social justice, meant to her, Khadija said:
"For me, social justice means everybody being able to live equitably and without discrimination. People have access to the things they need, and to their human rights. It means that the systems that currently oppress and discriminate people are addressed and overcome. Where people have experienced injustice, they should see proper acknowledgement and reparations for those injustices. Basically, social justice means fairness and equity for everybody.
"If there's an issue you really care about, it's really easy to commit time and energy to taking action on that issue. Find out about any groups or charities that work on those issues, and how you might be able to support with the time and skills you have. Or you might have a really novel idea for how you can take action on that issue, which is great!"