An update from the Vice Chancellor, Professor Chris Day
2 February 2021
Dear Alumni and Friends,
I hope that the New Year is treating you as kindly as possible. We all continue to face challenges both individually and collectively and I want to extend warm wishes from the University, to all of you in our global alumni community as we begin what I hope will be a more positive year ahead.
I believe I can speak for us all when I say that we are feeling the relentless impact of the Covid-19 pandemic - and none more so than those among our students, colleagues and alumni who are working at the front lines of medical and social care. I would like to pay tribute to the students who volunteered to start their medical careers early to give additional support to the NHS and health services around the world. I also want to recognise the work of the many thousands of you who are working tirelessly to tackle the impact of the pandemic. You have our enduring gratitude. As a medical professional myself, I know how hard it is to come to terms with the scale of the pandemic and the suffering it has caused to so many millions of people.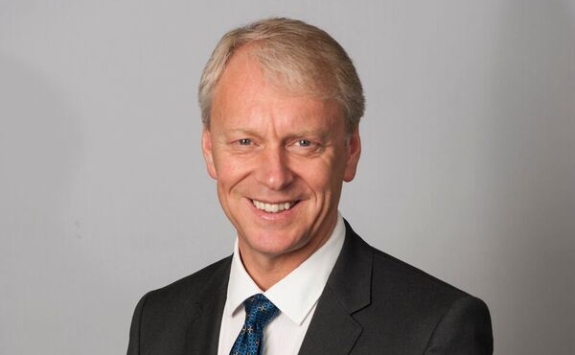 However, I also know that it is important to find hope. I have been inspired by the efforts of our research community, from the immunologists and neurologists studying the impact of the virus on our immune systems in pursuit of the development of effective treatments and our data specialists who are using smart city technologies to measure social distancing and informing government at the highest levels, to the energy experts who are measuring the impact of lockdown on energy networks. Our students, too, are playing their part. The Helping Hands group, a team of fourth and final year students, are helping frontline healthcare workers with childcare, shopping and animal care, to enable them to focus on saving lives. These are shining examples of our shared values and we can all be immensely proud of the contributions being made by our students, colleagues, and alumni.
In common with most universities, we are delivering the majority of our teaching online for the time being. Our campus and our city may be uncharacteristically quiet, but the level of energy that our students are dedicating to their courses remains the same. I am incredibly proud of the way in which our students are responding to this extraordinary situation in creative ways and, even in the toughest of times, the student-led Give It A Go programme has encouraged Newcastle students and staff to gain new experiences. This brilliant virtual programme has helped to build new friendships through activities from social sport sessions, to creative craft workshops, exciting day trips, discounted tickets, and lots more.
I particularly want to take this opportunity to thank all those who have reached out to the University with offers of support. As the true scale of Coronavirus began to emerge, you were quick to step in to support two emergency funds established by the University as part of our response to the pandemic. More than £300,000 was received within weeks of the funds being launched. A Covid-19 Emergency Research Fund provided immediate financial support to enable our researchers to redirect their expertise towards the global effort to combat the virus. A second emergency assistance fund is providing immediate financial aid to vulnerable and disadvantaged students affected by Covid-19. To date, £9000 has been distributed through the student hardship fund. Many more of you offered in-kind advice for our students, and I would like to thank all of you for your knowledge, expertise and generosity.
While the pandemic inevitably dominates our thinking, we continue to look forward with hope and ambition. We are participating in the UN Climate Change Conference (COP26) taking place in Glasgow in November this year, where heads of state will join with scientists, creative practitioners and campaigners to coordinate action to tackle the climate emergency. We are also set to become a University of Sanctuary, offering a generous welcome to students and academic staff who have been forced to flee their homes due to war or persecution. We are grateful to you, our alumni, for supporting our Sanctuary scholarships which enable us to offer tuition fee support and a bursary for living expenses to these students.
I would like to invite you to join me in welcoming, Paul Tyack our new Director of Advancement, who joined us – albeit virtually for now - in January from the University of York. Paul will lead us into an exciting new phase of our development with the launch of the Campaign for Newcastle, an ambitious campaign aimed at fulfilling our vision as a world-leading institution, advancing knowledge and providing creative solutions to global problems. We will look forward to bringing you more information about how you can get involved. In the meantime, you can read more about Paul in his Alum News interview.
I think it is safe to say that we will face more challenges in 2021, but hopefully with the roll out of the vaccine we can also look forward to something a little more like 'normal' this year. I look forward to working with you over the coming months and as ever, I hope you will join us, as a united worldwide community, in tackling the issues facing global society today.
With warm wishes for a brighter 2021,
Professor Chris Day
Vice-Chancellor and President