Black History Month: Meet the Newcastle graduate who went on to become Sierra Leone's first female doctor
19 October 2022
Born on 16 May 1916 in Freetown, Sierra Leone, Irene joined Newcastle Medical School in 1938. Her passion to become the first Sierra Leonean woman to qualify as a medical doctor followed her experience of nursing her mother through a terminal illness.
During her studies, Irene trained at the Royal Victoria Infirmary, working as a house surgeon in gynaecology.
Following her graduation from Newcastle Medical School in 1944, Irene managed a medical practice in nearby Denton Burn owned by her brother, Robert Wellesley-Cole.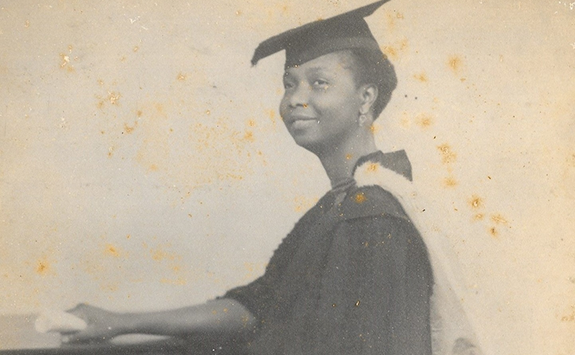 Newcastle Medical School was established in 1834 and is the predecessor to modern-day Newcastle University. The institution was originally an extension of nearby Durham University, and at the time that Irene was studying, was known as King's College (a merger of the School of Medicine and Armstrong College). King's College became Newcastle University, independent of Durham, in 1963.
While still a student at Newcastle Medical School, Irene joined the Decontamination Squad, treating casualties from the Second World War. Members were trained up to respond to any gas attacks, decontaminating buildings, roads, rail and other materials, as well as treating casualties.
Campaigning for social justice
Alongside her medical training, Irene was a keen advocate for increasing professional opportunities for Africans in Britain, featuring in a wartime BBC radio broadcast on the topic.
Irene also co-founded the Newcastle Society for the Cultural Advancement of Africa, as well as the first West African Woman's Association in Britain.
Later, Irene relocated to Nigeria, where she held leading roles in medicine, women's organisations and education. She was the first President of the Medical Women's Association of Nigeria (MWAN) and was a consultant to the World Health Organisation.
In recognition for her work, Irene was awarded an MBE in 1958. She died in 1995.
African Lives in Northern England – 2023 Calendar
Irene Ighodaro is one of the faces of a new calendar celebrating and commemorating African Lives in Northern England.
Starting with the first recorded African community in the United Kingdom, in Burgh-by Sands in Cumbria, the 2023 calendar encompasses notable figures of African descent that made an impact in the North East. This includes: Roman Emperor Septimius Severus, actor Ira Aldridge, Ida B. Well and Elizabeth Hunter.
You can purchase the 'African Lives in Northern England' 2023 calendar by contacting Caroline Afolabi-Deleu from Success 4All via email: caroline@s4a.org.uk. Calendars are £6.00 each.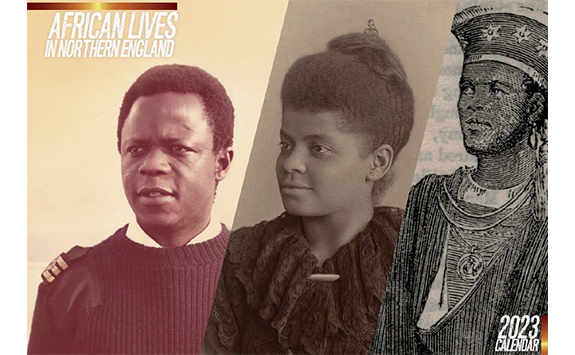 Black History Month at Newcastle University
We are devoted to the pursuit of firm positive changes against racial injustice.