Reflections on first year as Head of Law
8 May 2021
Dr Jonathan Galloway reflects on his first year as head of the Law School.
I took over as Head of School in late April 2020 in what was my 15th year at Newcastle University and after 2 years in a faculty role.
The past year is not quite what I expected in the headship, and it has been exceptionally challenging for the Law School. However, it has also been a year that has showcased the best of our school community. The dedication and resourcefulness of our staff is on display every day as we strive to support our students in every way we can. We have all had to master new software tools, and throw ourselves into diverse learning and teaching methods best suited to supporting our students online.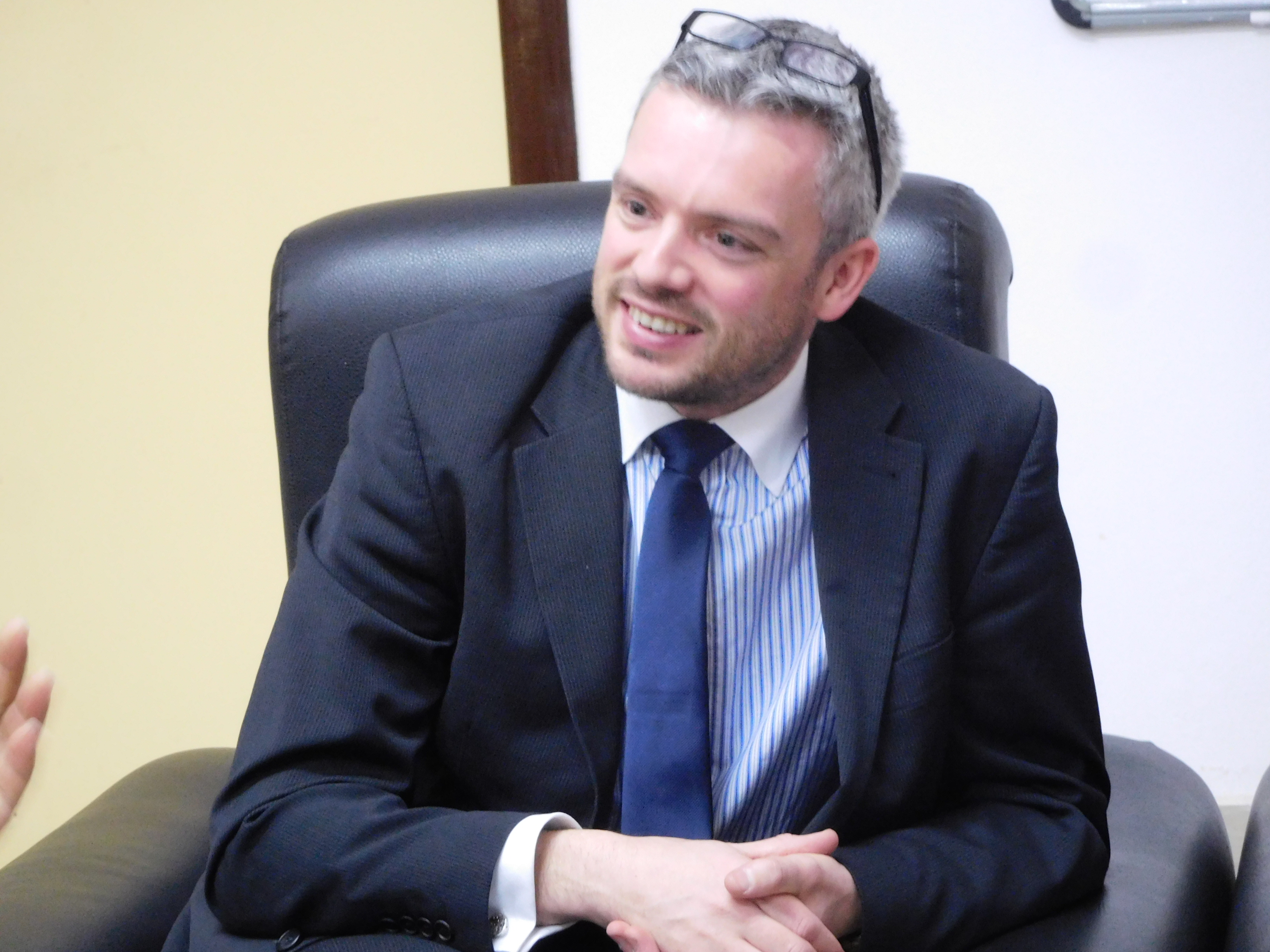 We also have an extraordinary cohort of students who have proven themselves to be more resilient and adaptable than I would have thought possible. I have never been more proud to work at Newcastle Law School than I have over the past year.
Perhaps the greatest challenge has been juggling the day-to-day responsibilities of leading the Law School whilst also trying to continue to make progress towards our broader objectives. This includes responding to the professional accreditation changes to the status of the LL.B. in England and Wales, and maintaining the strength of our LL.M. degree offering to map onto our research expertise and growing areas of interest and societal challenge. I am delighted that our new strategic partnership with the University of Law, which will see ULaw offer some of their professional skills programmes from our campus, strengthens our offer to our students, and we continue to make progress against our longer-term objectives, even during such a challenging time.
I also briefly want to mention how important it is to me that the Law School continues to develop how we engage with our alumni community. I am delighted that our Deputy Head of School, Samantha Ryan, has the portfolio responsibility tied to Alumni Engagement and oversight of our School Advisory Board. You are our ambassadors in the wider world and guardians of our reputation with employers of future generations of Newcastle Law School students. You can also help us understand what skills and attributes our graduates need to succeed in the future. Please engage with us, there are many different ways to do so, and our community of staff and students benefits greatly when you can.