PhD candidate 'working 9 til 5' to raise LGBTQ+ inclusion in country music
18 June 2021
To celebrate LGBTQ+ Pride Month, we chatted to PhD candidate James Barker about his research into LGBTQ+ inclusion in country music (focusing on Dolly Parton!) and his role in supporting the LGBTQ+ community as a writer for Country Queer magazine. James' PhD is funded by the Clara Whittaker Studentship.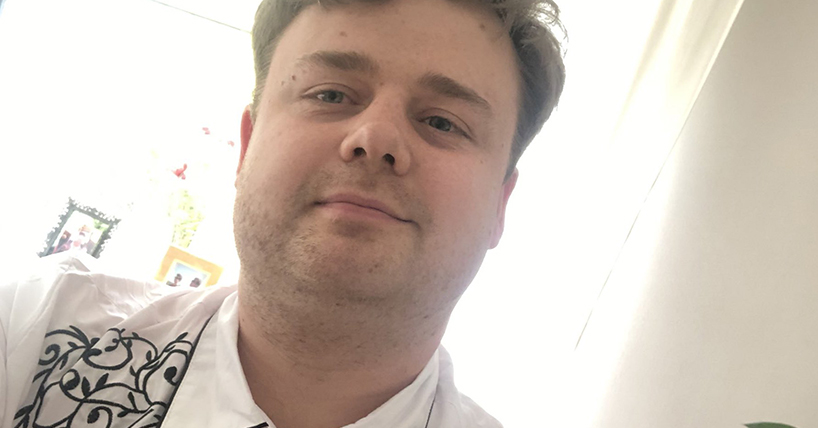 I started my PhD in Music in September 2019. My academic journey before now has been an unusual one, having studied English Literature at undergraduate and Master's level, but with an academic interest around representations of gender, textual analysis and cultural theory.
Newcastle University has enabled me to combine these academic interests with my personal interest in popular music for my PhD. The Music department's established research interest in popular music was a key factor for me choosing to study here
Country music is often assumed to lack LGBTQ+ representation and so a big part of my PhD is about how LGBTQ+ audiences, through Parton, can assert their presence within this genre.
I recently presented my work at the International Country Music Conference.
The Whittaker Studentship has provided me with the financial security to focus on my research and get involved in the wider academic community. For instance, I am hosting a country music show on student radio called PhDolly, and earlier this year I was nominated for 'Presenter of the Year' the at Newcastle University Students' Union Media Awards for this show.
I have also been a writer at Country Queer since March 2020, as a way of engaging a wider audience in the kind of work I'm doing for my PhD. Writing for the magazine also allows me to contribute to the wider discussion and do my bit to support LGBTQ+ artists within country music right now.
There are current discussions taking place around LGBTQ+ inclusion, alongside tackling racism, within the country music industry, and the Country Queer aims to elevate LGBTQ+ voices in country music and Americana. We also have a sister publication that is a home for Black artist and fans of country music, called Black Opry.
Country music has always had LGBTQ+ artists and fans, and Country Queer is all about ensuring that these voices are recognised and that the industry listens to them. Supporting Country Queer this Pride Month would be a great way to ensure that this work is sustainable in the long run.
Country Queer only exists because of the generosity of their volunteers. You can support the publication by contributing to their crowdfunding campaign, launched for Pride month.
James' research has been made possible thanks to a legacy gift in memory of Clara Whittaker. If you'd like to find out how you can support students through a gift in your Will, please get in touch.