Find out how our graduates' lives have been changed by their University experience
30 June 2022
All of our lives have been changed in one way or another by our time at Newcastle University.
Your degree may have given you the skills you needed to pursue your dream career; you may have fallen in love with the North East and settled here after graduating; or you may have met your future spouse in a lecture hall!
Not only are our graduates' lives changed by their University days, but also the lives of people around the world as our graduates spread their wings and take their experience at Newcastle with them.
Below, we've spotlighted just some of the ways that our alumni community are changing lives.
Keeping it in the family – 3 generations of Newcastle alumni!
Richard and Ruth first met at Newcastle University in the early 1990s when they were both studying in the Faculty of Agriculture. After a few years of friendship they finally got together and bought their first house just down the road in Tynemouth.
Fast forward 20-odd years and the couple's son is now an undergraduate at Newcastle University too! Although the family no longer live in the North East, they now have the perfect excuse to visit as often as they can.
What makes this love story even more special is that Ruth's own parents met each other at the University too – and in the Faculty of Agriculture, no less! Ruth's dad was a research student and her mum a secretary.
Now that's keeping it in the family!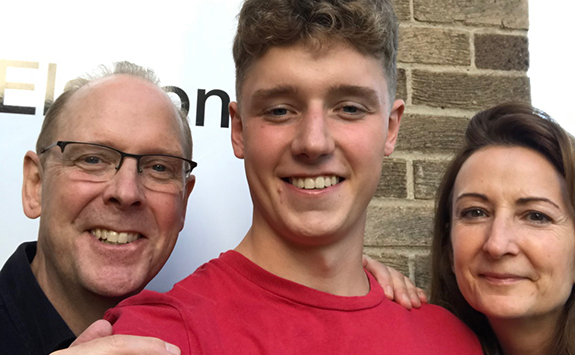 Breaking the glass ceiling – empowering women with disabilities
Diana Velarde has used the skills learnt during her MBA at our Business School to improve awareness of disabilities and empower women in the workforce in her home country of Mexico.
Alongside her day job, Diana has co-founded "Trazando lo Invisible" (Tracing the Invisible) to share stories from people living with invisible disabilities with the wider community. The NGO also works in partnership with the Mexican Federation of Rare Diseases providing support to patients in terms of diagnosis, adaptation and inclusion.
She also leads community development at "Mujeres Mexicanas con Discapacidad" (Mexican Women with Disabilities), a community-led organisation that brings together 300+ women with disabilities and amplifies their voice to shape local policy and opportunities.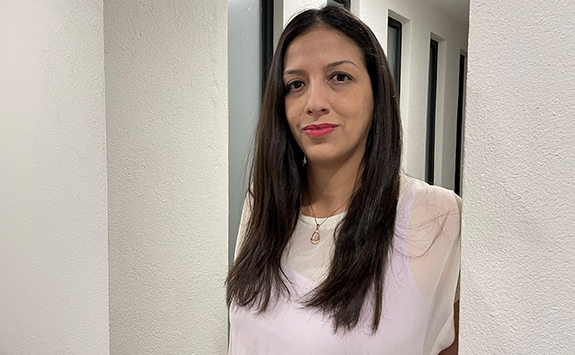 From classroom to farmland – applying lessons from Newcastle to small farms in Ethiopia
Dr Melesse Temesgen (MSc Agricultural Engineering, 1987) is supporting rural farmers in Ethiopia to best cultivate the land with his range of soil plows. Having specialised in soil machine mechanics during his time at Newcastle, Melesse established Aybar Engineering PLC in 2013 to manufacture his invented tools which have made a huge difference in his local community.
One of Melesse's inventions, Aybar Broad Based Furrow Maker (BBM), has solved a problem facing Ethiopian farmers for decades and to date, has benefitted over 625,000 farms! The Aybar BBM drains excess water from waterlogged vertosols making it possible to potentially convert land otherwise unavailable for farming into fertile fields.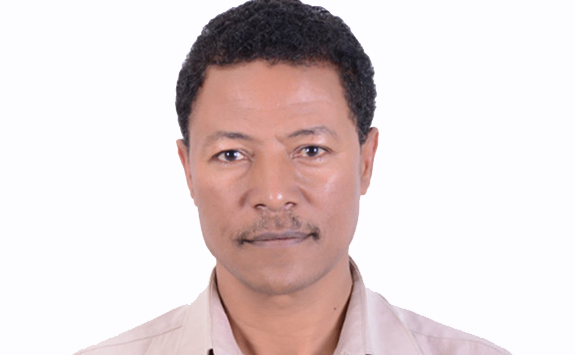 Educating children in refugee camps through football
English Language graduate Chris Watts is the founder of Future Academy, a charity which provides English lessons and football coaching to child refugees in Lebanon. Future Academy is now the biggest provider of education in Beirut's many refugee camps and has partnerships with Google, Zoom, Accenture and Médecins Sans Frontières (Doctors Without Borders).
During a week of volunteering at the Burj Barajneh refugee camp in Lebanon with Doctors Without Borders, Chris met co-founder Ahmad al Jamal, the first Palestinian refugee from the camp to play professional football in Lebanon. The pair quickly realised the power of football in making teaching English to children at the camp more accessible and set up Future Academy to support the young people living in the camp.
Education is a basic human right, yet 48% of refugee children remain out of school. Future Academy offers fun and exciting learning experiences to children with little or no access to formal education, with a focus on teaching them the English language to increase the opportunities they will have in adulthood. The charity also provides reading materials to encourage a love for reading and after school clubs to provide families the opportunity to socialise and teach life skills such as conflict resolution and emotional wellbeing.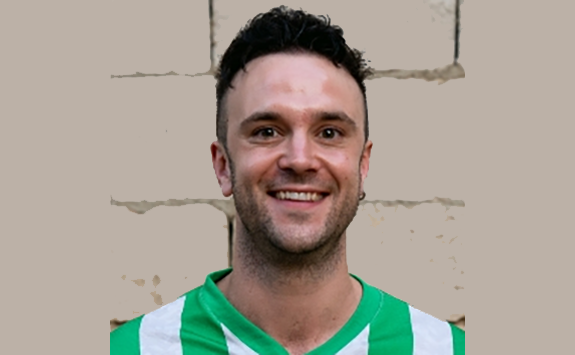 250,000 people. One community. Infinite possibilities.
This summer, our alumni community will reach 250,000 members around the world.
Spanning more than 186 countries, Newcastle alumni are having a great impact on society and business around the world.