Introducing your newest Advancement Officer
13 April 2021
Hello grads!
My name is Matt Ingram and I'm your newest Advancement Officer.
In my role I work jointly with Advancement and Newcastle's recently launched Centre for Cancer. This means that while I work across the whole spectrum of incredible projects at Newcastle, which are shaping students' lives and society, I specialise in helping Newcastle's pioneering portfolio of cancer research.
I'm inspired by Newcastle's ability to translate research directly into the clinic, where it's making a lasting difference to patients' lives, and I'm also excited by the extent to which this has been supported by fundraising and the support of generous donors to Newcastle University.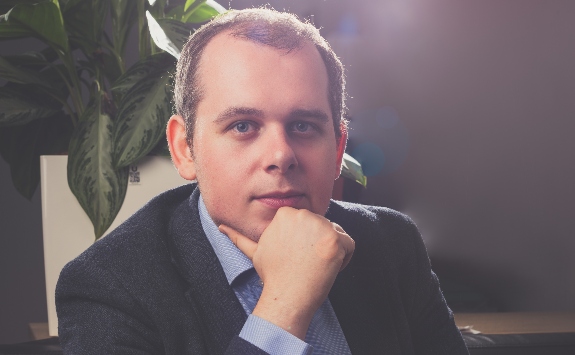 Future Fund
Newcastle's Future Fund campaign is a testament to this. In a little over a year, a staggering £5.5million was raised to establish the Wolfson Childhood Cancer Centre, where life-changing research is currently underway to advance the outcomes for children living with cancer.
Recent success stories to come out of that centre include Professor Steve Clifford's work to predict relapse in medulloblastomas and Professor Christine Harrison's latest project, which will explore the role of aneuploidy in the development of acute lymphoblastic leukaemia and medulloblastoma in children.
This work is made possible not only due to the work of charities and trusts like Cancer Research UK and Children with Cancer UK, but also due to the incredible efforts of our alumni and supporters. A prime example of this is Tracy Sinton, who has raised an astounding £115,000 in memory of her 10-year old son Joseph, who sadly died in 2014 after developing an aggressive brain tumour.
Next Steps
Building on the success of the Future Fund, I'll be working to launch the Newcastle University Cancer Fund, which will develop a new generation of leaders across the whole spectrum of cancer research.
The Fund recognises that people are our key asset in cancer research, and works to ensure that the momentum that's been built in cancer research the past 40 years doesn't start to slow. We'll do this by supporting researchers at all levels, from undergraduate interns right the way through to post-doctoral fellows and beyond.
By investing in the next generation of cancer research leaders, we pave the way for more discoveries that prevent, diagnose, treat and cure some of the world's most challenging illnesses.
Get Involved
It's a huge honour to be working in this area, and if you'd like to join us in working towards a better future for people living with cancer then I'd love to hear from you.
You can get in touch with me on matthew.ingram@newcastle.ac.uk to find out more about how you can support the next generation of cancer research leaders or you can donate to the Newcastle University Cancer Fund today.
I'm looking forward to hearing from as many of you as possible!
Photo credit: Alex Holland