Newcastle Discover Series
14 April 2021
A brand-new event series From Newcastle. For alumni.
We're keen to help you, our alumni and supporters, to stay up to date with the latest developments from the University. With that in mind, we're launching the Newcastle Discover Series, a brand-new event series where you can discover the work carried out by our newly formed Newcastle Centres of Research Excellence (NUCoREs).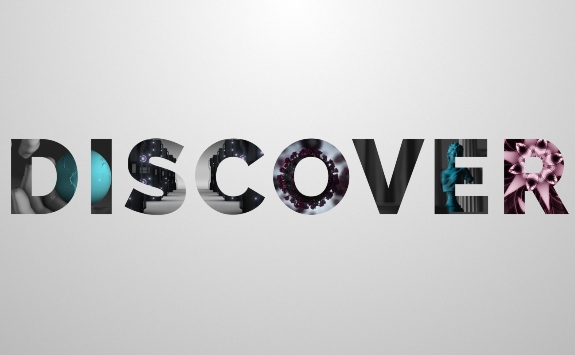 Newcastle Centres of Research Excellence
We have recently established a number of Centres of Research Excellence to represent the priority areas outlined in our Research Strategy. There are currently eight NUCoREs, each delivering a distinctive, forward-facing research mission.
Centre for Cancer
The Centre for Cancer has an impact upon oncology research and practice worldwide. It brings together expertise from across translational research and personalised medicine themes. Find out more here.
Centre for Climate and Environmental Resilience
The Centre for Climate and Environmental Resilience investigates the environmental and societal issues resulting from intensifying global change. It provides a vital research base to assist the University in achieving its commitment to be NetZero by 2040 at the latest. Find out more here.
Centre for Data
The Centre for Data brings together researchers from diverse disciplines. They carry out pioneering research that responds to complex challenges for public good in varied areas. Find out more here.
Centre for Energy
The Centre for Energy unifies efforts and raises ambitions towards a new way of thinking about energy systems. It covers scales, geographies, disciplines and applications. Find out more here.
Centre for Healthier Lives
The Centre for Healthier Lives takes an interdisciplinary approach to research. It produces and promotes novel interventions that can change 'lifestyle-related' behaviours globally. Find out more here.
Centre for Heritage
The Centre for Heritage focuses on heritage in the context of politics, society and global concerns. It brings together our unique wealth of disciplinary and collaborative approaches. Find out more here.
Centre for Rare Diseases
The Centre exists to improve therapy options, outcomes, and quality of life for people with rare diseases. It builds up decades of collaboration between the University and Newcastle Upon Tyne Hospitals NHS Foundation Trust (NUTH) to consolidate this expertise under a single entity. Find out more here.
Centre for Regulatory Science
Using interdisciplinary scientific knowledge, this Centre meets societal and public health needs. It helps to shape the laws and systems that govern health products and services. Find out more here.
Newcastle Discover Series
Our Newcastle Discover Series launches with an event focusing on the Centre for Healthier Lives and specifically their research surrounding Obesity.
In this inaugural episode of the series, we will discover the incredible work Newcastle University academics have completed on the topic and uncover the reasons behind the global issue and where the responsibility of solving the problem lies. Professor Ashley Adamson will lead the discussion, with input from other leading Newcastle University academics.
The Newcastle Discover Series will be held virtually and promoted in due course. To be the first to hear about our event, register your interest here.
To keep up to date with the latest events visit our events page.