Newcastle Student Fund launched as lasting legacy of kindness shown in COVID-19 pandemic
5 July 2021
The generosity shown by our alumni to support Newcastle students during the COVID-19 pandemic has inspired the launch of a new fund that will empower students to reach their full potential this coming academic year, and for many years to come.
The Newcastle Student Fund is a bold new initiative that will allow the University to support more students than ever before, following a year where requests for financial aid increased by a third.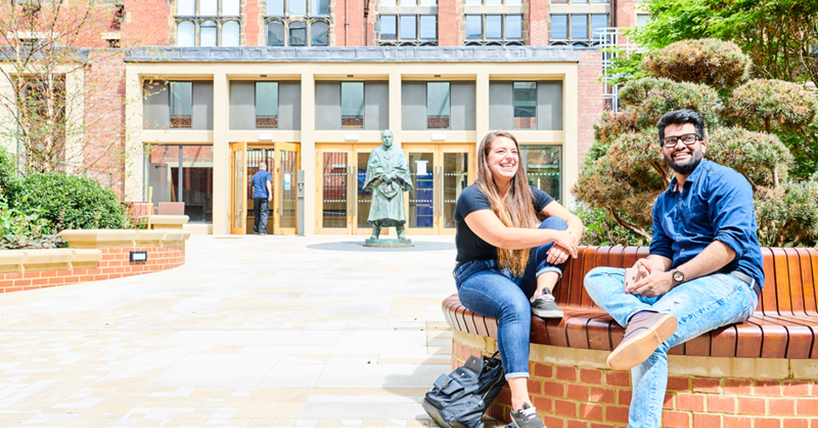 Vice-Chancellor and President of Newcastle University, Professor Chris Day is one of the first donors to the Fund. He said:
"The launch of the Newcastle Student Fund is both welcome and timely, as we begin to look forwards following a particularly challenging year for our student community. This new initiative will empower thousands of students over many years to reach their full potential with Newcastle University, and I and my family are proud to be personally supporting the fund."
Paul Tyack, Director of Advancement said:
"Since joining the University in early 2021, I have been humbled by the generosity that Newcastle alumni and staff have shown in backing our students through the course of the pandemic. The spirit of philanthropy across the institution is incredibly powerful, not only in providing invaluable financial resources, but also as a resounding vote of confidence in our student community."
Donations to the Newcastle Student Fund will help students to overcome barriers in joining higher education in the first place and ensure that when with us, students can make the most of every opportunity available to them, whether that be volunteering, sport, culture or travel.
Megan is in her first year of a Politics and International Relations degree, having joined the University through the PARTNERS programme. Receiving a scholarship has empowered Megan to make the most of the university experience and get involved in extracurricular activities to prepare her for a career, including an internship with the Houses of Parliament.
Law student Callum plans to become a barrister when he graduates. The support or our donor community has meant that he's been able to represent the University nationally in mooting competitions and captain the Law school football team. He said:
"From helping me purchase course books to paying my fee to play football for the year, support from the University's donors has helped me in all aspects of living and studying at university last year and for that I am extremely grateful."
Everyone can make a difference to the lives of students returning in September. You can easily support the Fund by giving online either with a regular monthly donation or a one-off contribution. Find out how you can support the Newcastle Student Fund.