A new partnership between Newcastle University Solve and Zero Carbon Futures
13 April 2021
A new partnership has been formed to address the challenges created by the move to Zero Carbon Transport.
Newcastle University Solve (NU Solve) and Zero Carbon Futures are collaborating to find answers to the complex mathematical problems created by the changing behaviours of drivers and emerging Electric Vehicle (EV) technology.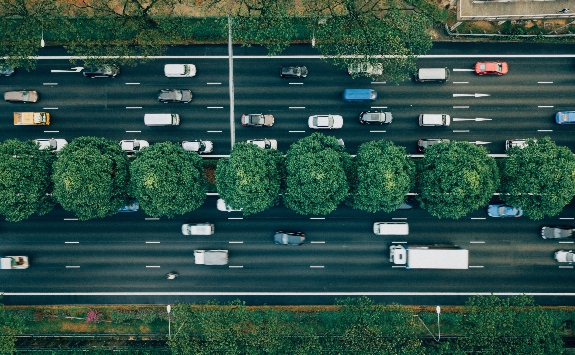 Data driven carbon analysis
Zero Carbon Futures has for many years worked with government, local authorities, and cities to ensure the roll out of appropriate infrastructure to enable a transition away from the Internal Combustion Engine (ICE) for all vehicle sales by 2035. In simple terms, supporting councils with what seems straight-forward questions of "what infrastructure, where, how many, and when?" These questions are still outstanding due to the complexity of the challenge, even with only 9 years left to the first goal in 2030 of all new cars and vans being sold with an electric plug.
The UK's clearly defined targets on climate change require data-driven analysis to achieve the targets. The environmental targets are two-fold:
1. technology transition to meet set dates and
2. environmental impact, with point (2) being the impact of point (1).
The UK has never attempted a transport transition of this scale. The deployment of data science and analytical methods are required to gain insights to develop effective transition strategies.
Front door to School for businesses
NU Solve evolved from the University's well-established Industrial Statistics Research Unit (ISRU) that was originally established in 1984 to improve quality and productivity within the Teesside process industries. Now encompassing maths and physics as well as statistics, NU Solve is the ideal partner for Zero Carbon Futures. Together they explore big data problems, develop effective infrastructures for data and analytics, and can efficiently support the transition to electric vehicles on the road.
NU Solve provides a "front-door" to the School of Mathematics, Statistics and Physics for external businesses and internal collaborators. NU Solve provides a mechanism for establishing and managing projects across all of the School's main fields of research, such as data science and machine learning; renewable energy and demand forecasting; mathematics for biology & biotechnology; aging & health; mobility & transport; astronomy; manufacturing & industrial processes… and more.
Recent successes have included:
• £2 million savings within the gas utilities sector as a result of advanced statistical modelling
• 24% collision reductions and a significant contribution to £22.5M accident prevention savings on North Yorkshire roads due to statistics-based software
• 50% efficiency savings within the high-value manufacturing sector due to applied maths
Find out more about NU Solve on their website.