Newcastle students and graduates to benefit from renewed Santander Universities partnership
13 July 2021
Santander Universities has renewed its partnership with Newcastle University for a further three years, providing financial support for students and graduates. The partnership, now entering its 12th year, will support education, entrepreneurship and employability.
Professor Chris Day, Newcastle University's Vice Chancellor and President, and Matt Hutnell, Director of Santander Universities UK, held an online celebration event on 30 June to mark the renewal of the agreement and heard directly from some of the beneficiaries of Santander's support.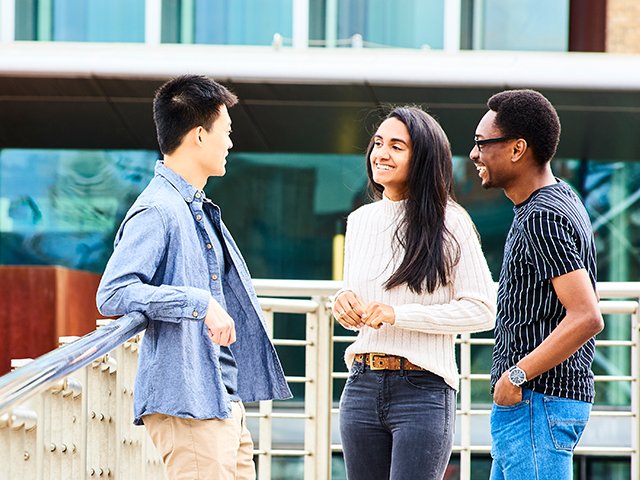 As a result of this ongoing partnership, Newcastle will continue to help its students to enrich their learning experiences and will further enable graduates to achieve their aspirations.
Funding will go towards helping Newcastle students gain work experience and build strong networks with employers, whilst students and graduates alike will have the opportunity to apply for funding to advance their entrepreneurial ventures.
"Newcastle is proud to have renewed our very successful partnership with Santander Universities," said Professor Chris Day.
"During the twelve years we have been working together, more than 1,200 students have benefitted from Santander's support, which has provided them with opportunities ranging from broadening their horizons through internships, to honing their entrepreneurial skills and taking a business idea from conception to reality – a very big thank you from Newcastle University."
Matt Hutnell, Director of Santander Universities, commented: "Santander is committed to supporting higher education as well as local communities across the UK. We're proud to continue our partnership with Newcastle University for a further three years to ensure we can work together in providing even more opportunities which will benefit both students and local employers."
Unique opportunities for Newcastle University students
Part of the funding will be used to enable eligible students to participate in the Career Insights programme, providing them with access to career opportunities while building strong networks with employers on a local, national and global scale.
Hemma Ahluwalia, Sport and Exercise student, who took part in the programme and celebration event said: "My experience on the Career Insights programme has been brilliant. The workshops from the University's Careers Service, and networking sessions from different alumni, employees, and companies have given me confidence in terms of my abilities and allowed me to extend my network beyond the University Community."
"I can't thank Santander Universities enough for providing me with this invaluable opportunity and for supporting such an important programme."
Find out more about the Santander Universities partnership at Newcastle University.