Combined Honours graduate celebrates second book publication of 2021
15 November 2021
We recently caught up with Roger to find out more about his publications and look back on what he's been up to since graduating.
I realised I wanted to be a journalist a few months before graduating in 1993. I was studying English, Politics and Sociology, and in my spare time had started writing for a football fanzine. I realised that I loved writing columns and features. It feels as if my writing voice is the real me.
I spent the two years after graduating trying to break into journalism, before eventually joining my local paper in Cumbria. Apart from a brief stint at the Edinburgh Evening News, that's where I spent the next 24 years as a feature writer and columnist.
Initially, interviewing people was hard because of my anxiety. I struggled with anxiety at university too. Looking back on my time at Newcastle, I feel this held me back and I didn't make the most of my student experience. With support from a student counsellor and the understanding of University staff I was able to look at ways to help me deal with this.
My job did a lot to increase my confidence. Now I enjoy writing, interviewing and the feeling that I'm informing, and hopefully entertaining, readers. Some stories also help the people that I write about, by raising awareness of a charity campaign, for example. Ultimately, I love telling compelling stories.
Sharing my story as a long-serving journalist
In 2019, I was made redundant as part of the cull that's been decimating the local newspaper industry for more than a decade. I'd sensed it was coming and had already started writing a memoir.
It includes the kind of funny and poignant tales that any long-serving journalist will collect. It also charts the decline of local papers, from the days when it seemed that everyone read them to the current era of mass redundancies and clickbait.
The book – Panic as Man Burns Crumpets: The Vanishing World of the Local Journalist – was published by Little, Brown in July. It's the first memoir by any local journalist to be published by a major publisher.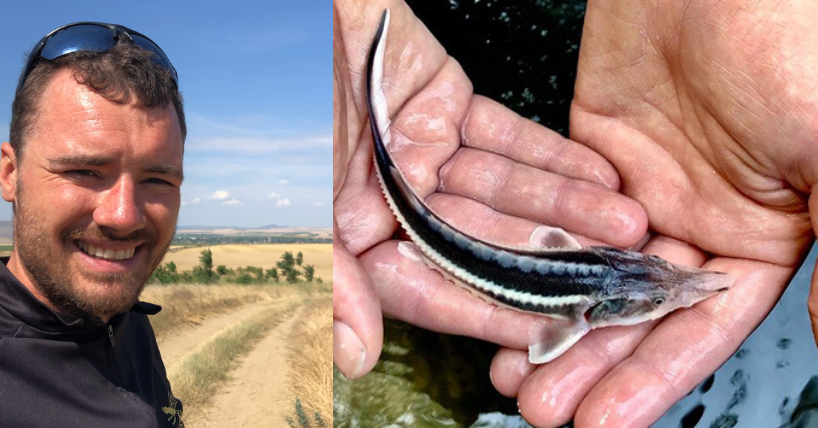 It was reprinted just two months after publication and has already received great reviews. Chris Mason, BBC political correspondent and presenter of Radio 4's Any Questions, called it "the best book I've read this year, by some margin."
Little, Brown liked the book and commissioned me to write one about statues. On a Pedestal: A Trip Around Britain's Statues was published at the start of November. The peg was the controversy over Edward Colston in Bristol, and many other statues, that erupted last year. But I wanted to make it much broader than that, exploring and celebrating statues around the nation.
It's a blend of history book, travelogue and interviews with sculptors, including Sir Antony Gormley. I use statues as a way to write about people.
Both books are widely available and can be ordered online and from bookshops.
Do you have news to share with our alumni community?
Get in touch and share your latest news and achievements so we can let your fellow Newcastle alumni know!