Sandman Hotel Group donate £150,000 to support Newcastle computing and engineering students
30 September 2021
The Director of the Sandman Hotel Group UK, Mr Mitch Gaglardi, has committed to extend the Sandman Scholarship for underrepresented groups in STEM at Newcastle University, kindly donating £150,000 to support 20 students enrolling over the next five years.
The Sandman Scholarship supports students at Newcastle University who face restricted access to higher education and who may not otherwise complete their degree course due to financial barriers.
The programme is designed to widen participation in higher education and address a specific skills shortage in the North East region, as well as seeking to address an imbalance in gender representation in Mechanical Engineering and Computer Science.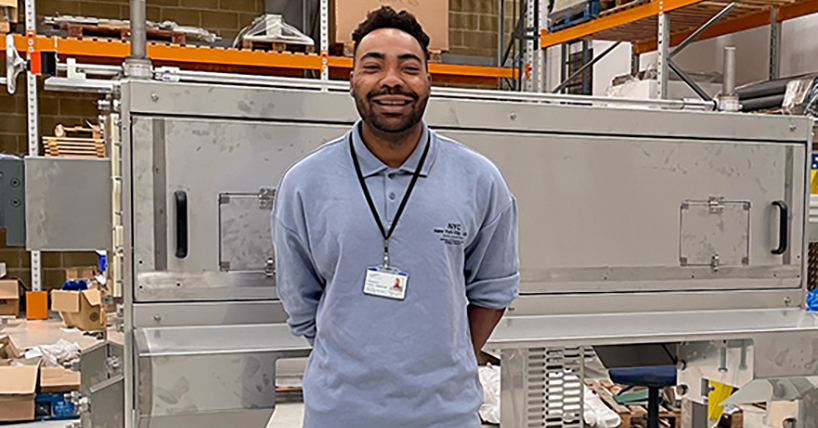 Established in 2012, the Sandman Scholarship Programme at Newcastle University has so far supported 27 students within the Schools of Engineering and Computer Science, with an annual bursary of £2,500 awarded for three years of their degree programmes.
Mitch Gaglardi, Sandman Hotel Group UK&I Director, said:
"I'm incredibly pleased and proud to continue our partnership with Newcastle University through the Sandman Scholarship.
Our extended pledge of five further years of student support is reflective of the success we have seen first-hand over the last decade.
As an organisation we are incredibly passionate about investing in the future of young people and the Sandman Scholarship is a huge part of that. We work to stay in touch with postgraduates and learn about how they have grown and their successes, it's truly one of the most rewarding things we do.
The people of Newcastle took Sandman into their community over ten years ago and have supported us enormously since then. It's the Sandman way that we give back and that's what this scholarship is designed to do."
Megan Crudace is one of the beneficiaries of the scholarship and now works at the Freeman Hospital in Newcastle following the completion of her degree in BSc Mechanical Engineering in 2018. She said:
"Being awarded the Sandman Scholarship meant I was able to spend more time focusing on my studies, particularly on my final year project, which defined the traction forces on the foetus during obstetric forceps delivery in collaboration with Sunderland Royal Hospital.
"I am currently working in Medical Engineering at the Freeman Hospital which I'm really enjoying. I love making a difference to the hospital and patient's lives."
Adam Lisik also received support from the Sandman Scholarship during his time at Newcastle University. He said:
"The Sandman Scholarship really helped me during university, and allowed me to grow my passion for IT. I often return to visit the University to share industry practices and talk about career opportunities at my organisation."
The announcement of the extension to this valued partnership between Newcastle University and the Sandman Hotel Group comes as the hotel company celebrates its 10-year anniversary in the city of Newcastle this year, which was its first location in the UK.
Apply now for a Sandman Scholarship