Newcastle University music graduate shortlisted for inaugural Sound of Young Scotland Award
21 October 2021
Dumfries-born guitarist Jenna Macrory (Jen Mac), who graduated from Newcastle University earlier this year, is one of five musicians shortlisted for the inaugural Sound of Young Scotland Award.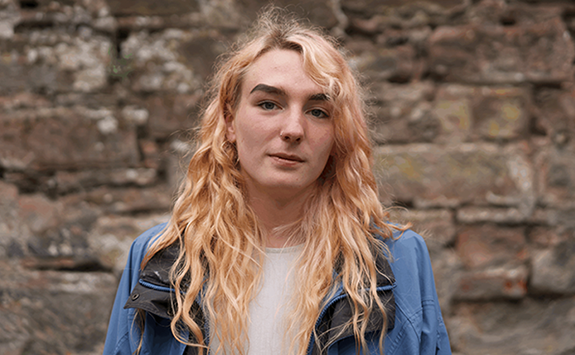 New for 2021, the Sound of Young Scotland Award – supported by Key Production, Youth Music and Youth Music Initiative – exists to drive Scottish music of the future by giving an annual award to a young and emerging artist to facilitate the creation of their debut album.
With a background in traditional music, COVID-19 restrictions forced Jenna to find a new focus as an electronic music producer. She uses sampling to create gritty textures and draw attention to social and cultural issues such as the environment and LGBTQ+ rights.
Jenna's latest project, Guided by Environment, is a series of songs composed entirely from field recordings. Based in Dumfries and Galloway, field recordings were taken from locations around the region before being manipulated electronically into organic dance music. The project was inspired by the confinement experienced during the pandemic, which has made us all more conscious of our surroundings.
The winner of the Sound of Young Scotland Award will receive up to £5,000 funding to contribute to the recording and production of their debut album, as well as 500 vinyl pressings of the finished record.
The award will be presented at a ceremony in Edinburgh's Usher Hall on Saturday 23 October. Good luck Jenna!