15 start-ups benefit from £40K in equity-free grant funding
13 April 2021
Thanks to the generous support of Santander, through Santander Universities, START UP is awarding £40,800 in equity-free grant funding to current Newcastle University students and recent graduates who responded to an open call.
The START UP Fund 2021 sought individuals or teams with a clear and genuine need for seed funding to progress early-stage businesses opportunities and resulted in 143 applications, with 15 progressing to pitch for grants of either £500 or £3000.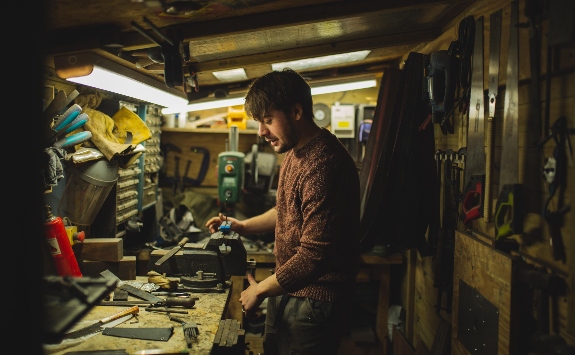 "Santander Universities have proudly supported entrepreneurship at Newcastle University since 2009. This year's START UP Fund demonstrated just how strongly entrepreneurial thinking is established across the University. The passion and innovation of the entrants, and the breadth of ideas was truly inspiring. Each finalist should feel rightly proud of what they have achieved, particularly in what has been an incredibly difficult 12 months," said Scott Burnett, Relationship Manager, Santander Universities.
The Fund attracted engagement across the University from applicants applying their degree specialisms to create value-driven business opportunities. All students and graduates who pitched were successful in obtaining funds and will receive further 1-2-1 coaching from START UP Business Advisers to further advance their opportunities.
Gareth Trainer, Head of Employability, Enterprise & Entrepreneurship, Newcastle University, commented: "Despite this challenging year, the entrepreneurial spirit has perhaps never been stronger. The range of products, services and industries represented at pitch was both striking and inspiring, as was the mix of degree disciplines and the diversity and drive of those students and graduates leading the businesses; all of them highly motivated and bringing engaging ideas to life".
The recipients are:
Aiden Bowes, Bowes Knives - bespoke, hand-crafted kitchen knives;
Andy Giachino, Triden Games - community-based publisher of game materials;
Anna Madderson, Daisy's Daily Delights - confectionary and gift delivery service;
Cheuk Yin Li, Medicine Crash Course - affordable tutoring for aspiring medics;
Dami Fawehinmi, Navii Media (#LewkGoodDoGood, Visuals by J.O.D): multi-media platforms and campaigns for under-represented groups;
Jessie Danger, Jessie Danger Co - reusable fabric wrapping and eco-friendly gifts;
Krishan Nandapalan, MediTask - affordable practice models for healthcare professionals;
Lee Ager, Tynedale Coaching - personal coaching for professional athletes;
Martina Hansah, Minzaanî - seasonal, sustainable and clean beauty products;
Megan Ellison, Drafft Grains - nutritious granola upcycled from brewer's grain;
Mustafa Sultan, Explainthispaper - impactful medical papers condensed and clarified;
Ollie Reeves, Compiled - a platform to create one link to your online presence;
Patrick Lyth, FEDA Architects - bespoke, contemporary architecture;
Raj Palmer, Rewire Stroke Ltd - an app to benefit stroke survivors' recovery potential;
Rojin Yarahmadi and Nik Benopoulos - business details TBA.
"I am absolutely ecstatic to have been awarded a START UP grant! This will allow me to buy new equipment to improve my manufacturing process and effectively allow my business to scale and develop much faster than it would have been able to otherwise. The grant will make a huge difference to me and my business Bowes Knives," said Aidan Bowes (pictured above).
Dami Fawehinmi, commented: "My dream began a few years ago where the goal was to create safe spaces for the minoritized groups I am a part of... this funding helps us to do so much more, so much sooner, especially at a time when being amongst our people and creating our own communities is so needed. Thank you START UP, for supporting us on this new journey, we can't wait to see where we go!".
Part of Newcastle University Careers Service, START UP has been supporting enterprise and entrepreneurship since 2000, providing bespoke business coaching and high-value opportunities all-year around for students and recent graduates of all skills, specialisms and experience level.
For information about START UP, visit: www.ncl.ac.uk/careers/startup