Alumna creates podcast 'Unfinished/Unpublished'
20 May 2021
The second series of Unfinished/Unpublished, a podcast created by alumna Emily Anderson, is now in production and Emily is looking for guests.
Emily began producing Unfinished/Unpublished for Star and Shadow Radio in 2020 as a way of keeping the Star and Shadow volunteers in touch during the first lockdown. She came up with the idea based on the assumption that there are a lot of talented people out there who have unfinished and unpublished projects that have never seen the light of day.
Emily is interested in uncovering brilliant projects that deserve to be heard about, and discovering what lessons guests have learned from their not-so-brilliant projects.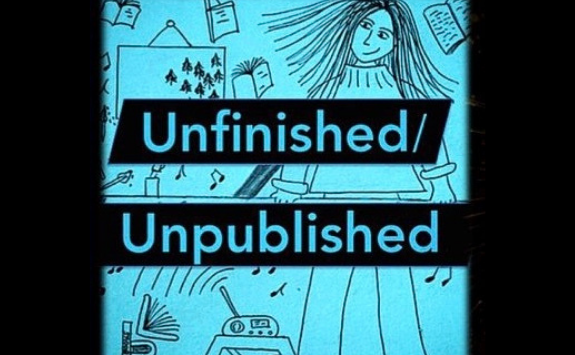 Emily's time at Newcastle University
Emily studied a PhD in English Literature between 2015-2019, funded by AHRC Northern Bridge. Her research was on the use of humour in First World War literature (1914-18). After graduating, Emily taught English Literature at Newcastle for two years, before joining the Civil Service in March 2021.
About Unfinished/Unpublished
Unfinished/Unpublished celebrates projects that have been abandoned, have yet to be finished, or have yet to be made public. During each episode a guest is interviewed about creative work that they haven't completed or that they've kept private, such as an artwork-in-progress or a novel that's finished but still hidden in a bottom drawer.
Previous highlights include an interview with Richard Hurst, who wrote the BBC comedies Miranda and Bluestone 42. Episodes have featured guests with a range of backgrounds, from academics such as Adam Smyth, professor of English at Oxford, who wrote a short article about how lists of unfinished projects could be viewed as a form of biography, to gardeners, such as an episode with Kevin Frediani, the curator of Dundee University Botanic Garden.
The most recent episode is with Michael Farris Smith, who's recently been promoting his novel Nick, a prequel to The Great Gatsby, on the BBC and elsewhere.
How can alumni get involved?
Emily is currently recruiting guests for Series 2 of Unfinished/Unpublished. She would be delighted to hear from alumni who have an unfinished or non-public project in any field - everyone's welcome! You can reach Emily via email at unfinished.unpublished@gmail.com, or on Twitter @TrueBagglerag.
Where to find Unfinished/Unpublished
Unfinished/Unpublished is broadcast fortnightly and can be listened to: