BAFTAs, Grammys, TS Eliot Prizes… Our alumni have it all!
13 July 2022
We are proud to be home to a vibrant community of world-class creative minds.
Artists who started their journey in our lecture halls are now at the forefront of their fields and enjoying global success, including TS Eliot prize winners, Turner Prize nominees, BAFTA winners and internationally renowned folk musicians. Meet some of the artistic innovators in your alumni community below!
Bryan Ferry CBE - Singer songwriter (BA Fine Art 1968, Hon DMus 2014)
Four years after graduating, Bryan's band Roxy Music emerged and became one of the most influential bands of the 1970s. They produced eight classic albums, including For Your Pleasure and Avalon, and their legacy on popular music is still being heard today. As a solo artist he has released a number of critically acclaimed and highly influential albums, from These Foolish Things in 1973, to 2018's Bitter-Sweet. In 2011, he was awarded the CBE and the French Government made him an Officer of the Legion of Honour in the Order of Arts and Letters. In 2014, Bryan received an Honorary Doctor of Music degree from Newcastle University.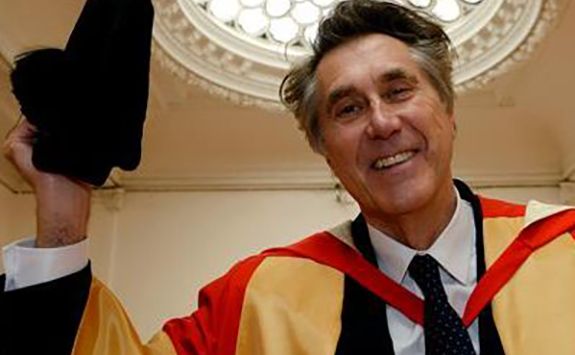 Dianne Nelmes - TV producer (BA Politics and Economics 1974)
Dianne is known as the 'Queen of Daytime TV' and is the force behind classic TV shows such as This Morning. Dianne started her career as a reporter and executive producer on the award-winning public affairs show World in Action and went on to launch the well-known Saturday light entertainment shows You've Been Framed and Stars In Their Eyes. In 1998, she was appointed the first ever Controller of Daytime Television at ITV and created the long-running and headline grabbing show Loose Women. She left ITV to become the managing director of Liberty Bell, an independent documentary production company.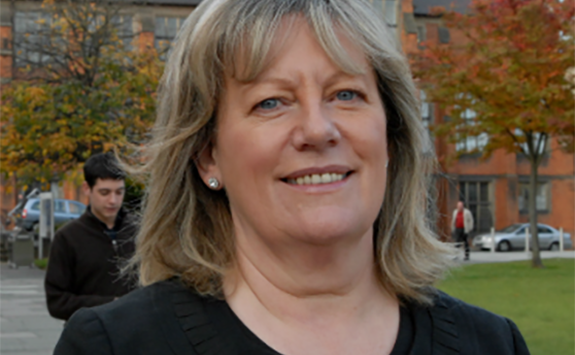 Imtiaz Dharker – Poet, artist and filmmaker
Imtiaz Dharker is the current Chancellor of Newcastle University and a renowned poet, artist and video filmmaker. She was awarded the Queen's Gold Medal for Poetry in 2014, is a Fellow of the Royal Society of Literature and has been Poet in Residence at Cambridge University Library.
Imtiaz's six collections include Over the Moon and the latest, Luck Is the Hook, all published by Bloodaxe Books UK, and her poems have been broadcast widely on BBC Radio 3 and 4 as well as the BBC World Service. She has had eleven solo exhibitions of drawings around the world, and also writes the scripts of and directs video films, many of them for non-government organisations working in the area of shelter, education and health for women and children in India.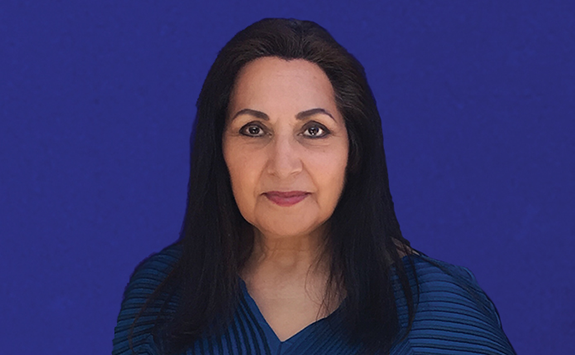 Jane and Louise Wilson – Artists and Turner Prize nominees
Turner-prize nominated artistic duo Jane and Louise Wilson are twin sisters who grew up in Newcastle and are now joint Professors in Fine Art at the University.
The duo graduated in 1989 – Louise in Newcastle and Jane in Dundee – and held a joint degree show in both locations showcasing their photography.
Over the past three decades, Jane and Louise have explored issues of surveillance, isolation, conflict and historical narrative through video installations, photography, animation and sound, and now share a studio space in east London.
They received the DAAD artists-in-residence scholarship in 1996, were nominated for The Turner Prize in 1999, completed a commission for the Imperial War Museum in 2014, and have exhibited in Korea, Turkey, the USA, Spain, Austria, Germany, Portugal and more, at biennials and world-renowned galleries.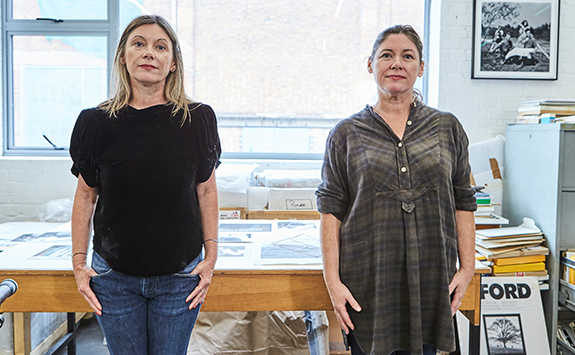 Kathryn Tickell OBE – Musician (Hon DMus 2019)
Kathryn has been a full-time professional musician for over 20 years and has recorded 14 CDs under her own name. She has toured extensively both solo and with her band in venues across the world, in Europe, North America, Africa, Asia and Australia. She has performed in venues ranging from small village halls to the Edinburgh Festival, Carnegie Hall, The South Bank Centre, The Barbican and at the European Parliament.
One of Kathryn's most important and enduring contributions is as a composer. Her work is rooted in the musical thinking and practice of Northumberland, but it is also highly innovative in harmony, in rhythm and arrangement. Her music has been described as 'a force for renewal, transforming traditional music from within the tradition'.
In August 1999 Kathryn was appointed as one of the founding staff for the BMus in Folk and Traditional Music at Newcastle University and is now a Lecturer in the School of Music.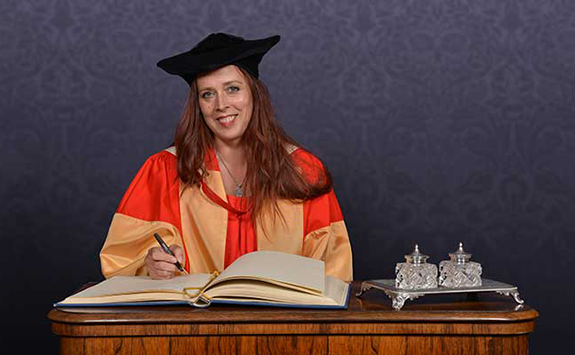 Paul Smith - Musician (BA Combined Honours 2001, MA The Americas 2002)
Paul joined the band Maximo Park in 2003 with fellow Newcastle graduates Archis Tiku, Lukas Wooller and Tom English. Their debut album A Certain Trigger was released in 2005 on Warp Records. It sold over 300,000 copies and was nominated for the Mercury Music Prize. They have since released six more Top 20 albums, most recently 2021's Nature Always Wins.
Away from the band, Paul has collaborated with poet Lavinia Greenlaw, as well as composing a 26-minute a cappella piece of music for Great North Run Culture. He has also released four solo albums, including his 2010 debut Margins which was released alongside a photographic book, Thinking in Pictures.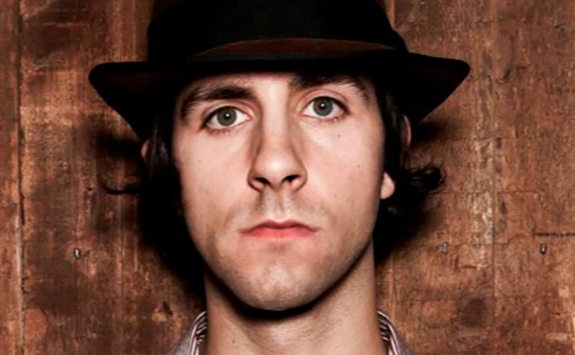 Rowan Atkinson CBE - Actor, comedian and screenwriter (BSc Electrical and Electronic Engineering 1975)
Rowan shot to fame as the star and co-creator of the satirical sketch show Not the Nine O'Clock News. He starred in a number of well-loved TV comedies, including Blackadder and The Thin Blue Line, before achieving global success and acclaim with the adventures of his character Mr Bean. In recent years, he has appeared in several feature films, as well as enjoying a successful theatre run in the West End. Rowan was awarded a CBE in the 2013 Birthday Honours for services to drama and charity and has won two BAFTAs.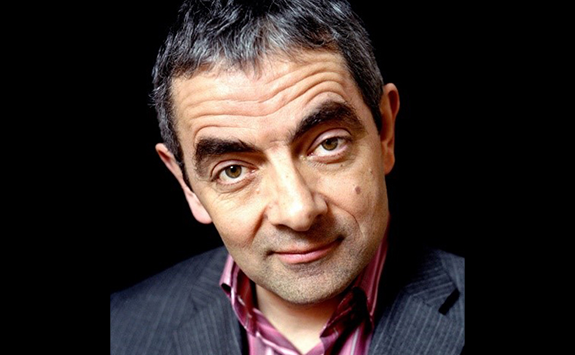 Sean Scully – Artist and Turner Prize nominee (Art 1972)
Renowned abstract painter Sean is lauded as one of the leading artists of his generation. Nominated for the Turner Prize twice, Sean creates large works using horizontal and vertical stripes, bands and grids in numerous configurations. A trip to the University theatre where he saw Beckett's 'Waiting for Godot' is accounted to opening his eyes to the possibilities of great art. His pieces are exhibited widely in Europe and the United States and are in the permanent collections of many museums and public galleries including the Museum of Modern Art (MOMA), the Metropolitan Museum of Art and the Smithsonian American Art Museum.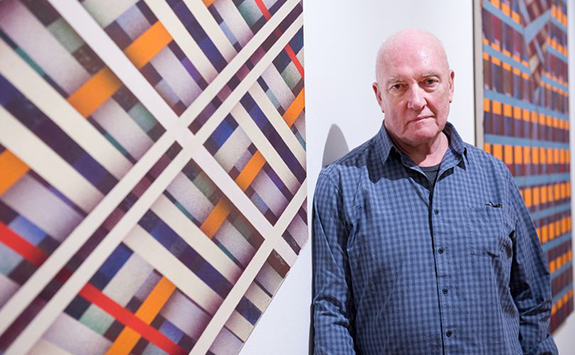 Sting – Musician, singer songwriter and actor (Hon DMus 2006)
Grammy and Golden Globe Winner Sting has enjoyed worldwide success as a solo artist and frontman of The Police – not bad for a lad from Wallsend!
As a solo musician and a member of the Police, Sting has received 17 Grammy Awards: he won Song of the Year for "Every Breath You Take", three Brit Awards, including Best British Male Artist in 1994 and Outstanding Contribution in 2002, a Golden Globe, an Emmy and four nominations for the Academy Award for Best Original Song. In 2019, he received a BMI Award for "Every Breath You Take" becoming the most-played song in radio history.
Image credit: Mayumi Nashida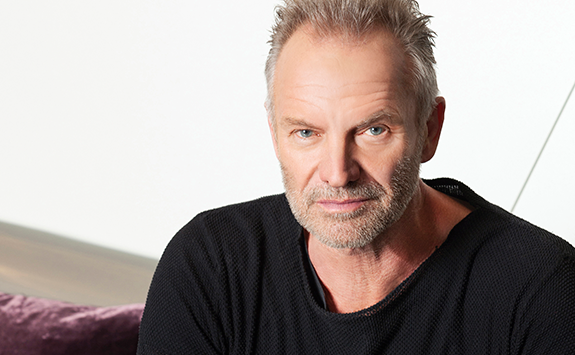 250,000 people. One community. Infinite possibilities.
This summer, our alumni community will reach 250,000 members around the world.
Spanning more than 186 countries, Newcastle alumni are having a great impact on society and business around the world.