Meet James Hayes
19 August 2022
A new or old face?
A bit of both...I first joined NUBS at the start of last year as part of the Corporate Relations team, connecting organisations with students and academic staff. Since then, I've also supported our Employability team on a number of careers fairs and workshops and had the chance to meet some of you at these events. Most recently, I have moved into the Alumni Relations team, I'll be looking after and engaging with our 250,000 strong alumni community.
How I work with you.
While you might no longer be a student here, there are still many ways you can remain connected with us. My role is to act as the face of NUBS and the University and to keep you informed on how you can engage with our current students and research staff. We also regularly host social and networking events, whether that be in Newcastle, London or internationally, so if you hear of one taking place near to you, get yourself along and say hello.
What one thing you should do today?
Make sure you join the NUBS Alumni LinkedIn group. It only takes a second and is the easiest way to connect with your fellow alumni and stay up to date on opportunities to get involved with the University. I think I'm allowed to let slip that we've also got something in the works for a certain sports event later this year, so keep an eye out for that.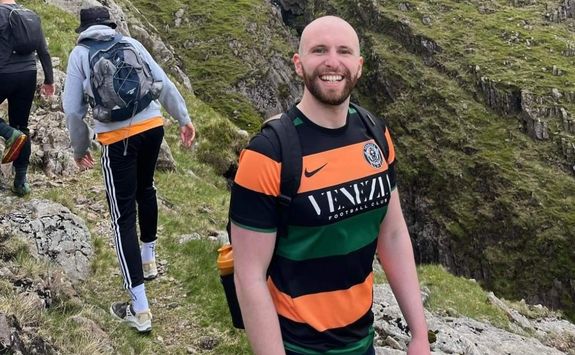 Who is James outside of work?
Someone who loves music and food and so naturally loves a good festival. I was fortunate enough to be at this year's Glastonbury and watch Diana Ross surrounded by some of the most amazing food stalls in the world. When I'm not camped out in a muddy field, you'll probably find me spending my weekends watching Gateshead FC or over in the Lakes on a punishing hike.