Alteryx unlock stigma of working In IT and share best practice with Marketing students on the final year undergraduate module, Data Driven Marketing decisions
18 May 2022
Former International Economics and Finance MSc student Joslyn and colleague Razzia visited students to provide industry insight representing company Alteryx and shared experiences of working in tech. Alteryx is an analytics automation company that specialises in allowing customers to quickly access, manipulate and analyse data allowing businesses to reach their goals. The digital company is used by businesses in all industries.
An industry open to all
The guest lecture was aimed at Marketing students to show how data can be used in a real life setting and how it can be incorporated into their chosen career path once they leave their studies.
The talk allowed for attendees to get interactive. Students were given a challenge involving Instagram relating to a current project which demonstrated how data can be used in many aspects and exposed the students to the Alteryx digital automation tool to analyse data specifically from social media.
Students used Instagram to collate data and see how well they can build campaigns they are working on and position their products and services in the market, focusing on how social media has both positive and negative effects on brand consumer relationships without the use of coding, making it a simpler process for all students. This was completed with Alteryx's no-code analytics software.
The task also focused on how the industry is welcoming to all people and how they can enter this field through non-traditional routes.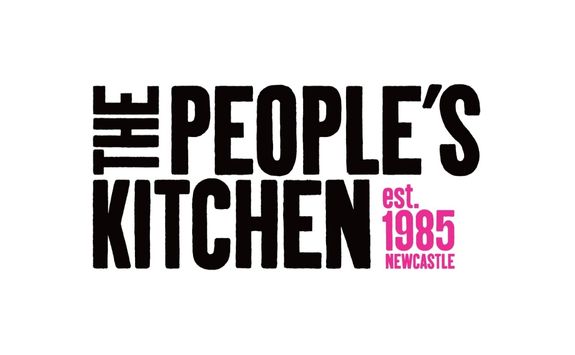 Razzia said: "There's a stigma that only data science / computer science students can pursue a career in the IT tech field, but with our software, anybody of any technical ability can pull data insights that have real business impact."
"As a general point, the tech industry is very welcoming to 'career changers' and people entering the industry through non-traditional routes so that the door is open to any student from any educational background."
Students have the advantage of using their new Alteryx skills to analyse data related to social media topics for their assignment or their dissertation that they are currently working on.
Alumna Joslyn added: "All students have access to an Alteryx licence to help them develop and improve their technical and analytical skillset. We talked about how you can use our award-winning community to improve your skills, build your network, and become inspired."
Time for change
The gender split in IT is something that is gradually shifting and women in the industry are noticing a change. Both Razzia and Joslyn have experienced different pathways into the industry which they have shared with us.
Razzia had formally worked in a tech recruitment role and saw first-hand the shift that is happening within the industry.
Razzia said: "In my previous job, I was the only female in the entire company and the candidates I was recruiting for tech roles were 80% male. For me, I knew that the company culture of an organisation was going to be the most important factor in taking a new role as I knew how it felt to be seen as only my exterior (a young, Asian female) and not my inner talents."
"Here at Alteryx, we have a specific 'Women and Allies' group to support female-identifying employees and empower them to achieve their full potential. Additionally, I have hosted many women's hackathons, conferences and mentorship programs to advocate for and help more girls get into the industry. There has also been a big push in the industry in general in recruiting more women into C-suite and managerial positions, providing more representative role models."
My academics are to thank for honing my ability to communicate complicated statistical concepts to people from all walks of life.
How we support the gender shift
Joslyn's journey to becoming a woman in tech started at NUBS and after studying Mathematics for her bachelors and moving onto study International Economics and Finance MSc at Newcastle University Business School.
Joslyn said: "My academics are to thank for honing my ability to communicate complicated statistical concepts to people from all walks of life. My passion in the tech world grew even further when I started working as a data analyst as I generated and translated dashboards for our clients. Razzia referred me to Alteryx after I left this position. As someone who appreciates problem solving and using predictive and statistical analytics, the role piqued my interest."
Nick Howey, Degree Programme Director of Digital Business and Module leader for the Data Driven Marketing Decisions module, organised the talk for current students to show where they can end up once completing their studies and assist with analysing social media posts to derive sentiment analysis, possibly following in the same footsteps as alumna Joslyn.
Nick said: "As marketers I believe it is very important that the students understand the underpinning principles of these approaches and the role data analytics now plays in the marketing domain, with a significant amount of data now being created via social media. Additionally, as both presenters are female and relatively recent graduates, I felt that this would expose the students to possibilities within the Tech field and perhaps inspire some to consider a role in Tech."