Business School's 'Captured' programme helps businesses cope during the pandemic
20 November 2020
The pandemic is still unfolding, and numerous lockdowns have had detrimental effects on business owners. Newcastle University Business School's Captured programme has helped support regional micro-businesses through sharing knowledge, connecting business owners with mentors and developing a mutually beneficial ecosystem to support collaboration, thus helping to build resilience through this turbulent time.
Since its launch in 2015, the Business School's Captured programme has been guiding small businesses from across the North East. The programme celebrated its fifth year in 2020, and successfully launched a further two groups of thirteen small businesses and mentors.
Captured programme lead, Fiona Whitehurst, has been working with some of the Captured alumni businesses to find out how they have adapted their businesses to cope with the constantly evolving situation with the pandemic and how many of them have thrived in this uncertain climate.
Captured activities
Drop-in sessions
The Captured team took a consultative approach with delegates to address the best way of delivering the remainder of the course and move to more digital platforms. This included creating virtual drop-in sessions over Zoom to give those businesses the opportunity to share ideas and work through challenges. A newsletter has also been created to share positive news stories and provide helpful resources amongst the Captured community.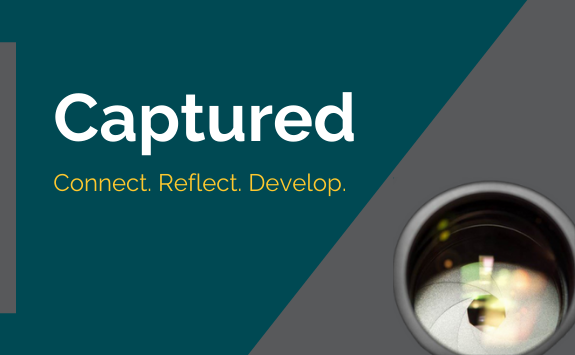 Online masterclasses
Harnessing the skills and sharing the resources of the captured community was also vital to the success of this year's programme. Tailored online masterclasses were created and delivered by Captured alumni for current Captured delegates on a number of themes including: marketing on a budget, successful two-way conversations and mental toughness. Future sessions on realigning business goals post COVID-19 and communicating online are already in the pipeline.
Christmas gift guide
A Christmas gift guide is one initiative they are taking to support some of the small businesses they have worked with. Encouraging people to shop local this Christmas, the guide features a number of businesses and the products and services they offer. You can find the guide here.
Captured community
Dr Fiona Whitehurst, Captured Programme Lead said;
"Alongside the running of the course programme, it's been wonderful to see our current and former delegates coming together to support each other at the current time. We really have created a community within a community with Captured and it's great to see the collaboration and willingness of participants to create and share invaluable resources amongst each other. Throughout the course, it's evident that small businesses have had and continue to have genuine care and concern for the wellbeing of their staff and are wanting to do the right thing in supporting them and their supply chain. For example, fellow programme Alumni Duo Global Consulting created a resource for business leaders on managing productivity during change and remote working, plus Lara Mellor Training were helpful in delivering a really useful session on how to utilise Microsoft products including Teams."
Having this kind of network will be invaluable as those businesses continue to support each other through what has been and will continue to be a very challenging time
"It really goes to demonstrate the value and legacy we have created with Captured which is reinforced by the positive feedback we have received from those involved. Having this kind of network will be invaluable as those businesses continue to support each other through what has been and will continue to be a very challenging time."
Fiona has also been conducting business research with Captured delegates to chart their journey through the COVID-19 pandemic. Tasked with producing a weekly video reflection, the research looks at how businesses are pivoting and embracing new ways of working such as digital delivery. As well as guiding future content for the programme, the information will also be used to highlight immediate gaps in government support for small businesses to champion change where required.
Fiona added;
"Throughout the research process, it's been really inspiring to see how resilient businesses are and the ingenious ways they are adapting to deliver their services. From online piano lessons, click and collect bakery services, to alternative apprenticeship hubs for small businesses, the range of creativity is impressive to see."
So what's next for Captured?
Whilst the team acknowledge you can't replace the value of face to face contact, they admit there have been many benefits of moving Captured online with the programme becoming more versatile and providing an opportunity to attract more geographically spread delegates. And it's because of this that the 2021 course will look to provide a blended offer of face to face delivery between mentor and delegate alongside online group networking sessions and training.
Fiona added;
"If you had challenged us last year to deliver the course online, we would have struggled to conceive how it would have worked, but we have adapted and learnt that our new approach still offers an effective way of delivering learning, building rapport and engagement. Overall, we are delighted the course continues to remain so popular and is playing an important role in not just helping businesses develop their long-term strategy but also short-term helping them navigate this critical time too."
For more information on the Captured programme, contact Fiona Whitehurst, Captured Programme Lead or Jo Singh, Captured Programme Coordinator.