Employment outcomes boost for Chinese students
6 July 2020
Successful initiative
The webinar series, which took place in June, saw employers in China presenting job opportunities and their companies to overseas students virtually. Fourteen Chinese employers took part, namely; EY, KPMG, Willis Towers Watson, ICAEW, Amaris, Hylink UK, Mars, P&G, Lulu Lemon, Decathlon, Jardines, China Taiping Insurance, Wyeth Nutrition and Sanne.
The initiative was a huge success, with over 1,000 unique viewers throughout the week. Student Bo Huang believes the series was 'extremely valuable', having said "it provided us with the opportunity to learn about many high-quality foreign companies and their business situations in China. It inspired students from China to have an international vision and better think about our career positioning upon graduation".
Engagement between the companies and students has been further developed with a number of employers having also set up WeChat groups which gives students direct access to recruiters to ask questions on application processes, deadlines and tips etc.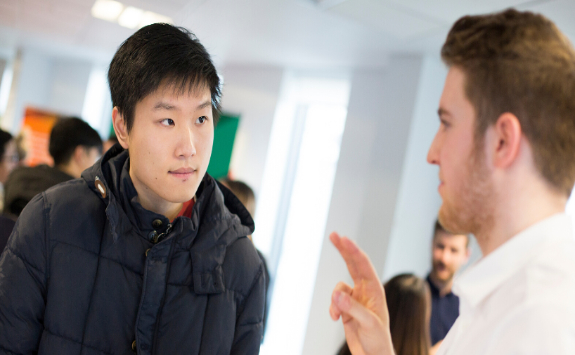 Creating partnerships
Joyce Wan – Employer Branding, Talent Sourcing & Innovation Senior Manager at Mars stated "I am very impressed by the connect session organized in collaboration of two renowned Universities. It helps us to reach more students at one time, the online format is efficient and convenient, and students are active and passionate during the session and even afterwards in our WeChat group. I am also highly impressed by the career officers who fully adapt to China's digital connect channel and work highly efficient with us. Thanks for the opportunity and look forward to closer partnership with you all."
This series is a great opportunity for us to stay connected with the students virtually, and offers enhanced efficiency and amplified reach to audience thanks to the collaboration between Durham and Newcastle business schools.