Defra and business leaders welcome NICRE rural survey
4 February 2022
The Department for Environment, Food and Rural Affairs (Defra), North East Local Enterprise Partnership (LEP) and Federation of Small Businesses (FSB) have welcomed a major new survey on the effects of Covid-19 on rural businesses from the National Innovation Centre for Rural Enterprise (NICRE), led by Newcastle University and partners.
Resilient businesses
The survey found that rural businesses in parts of England have shown remarkable resilience by innovating and adapting in response to the severe economic challenges of the pandemic.
More than a third of rural firms in the North East, South West and West Midlands diversified their business in the wake of Covid with half of these developing new sales channels and two-thirds expanding their customer base.
The evidence from NICRE was established to unlock the potential in rural economies with Newcastle University Business School and Centre for Rural Economy as founding university partners. It shows that the most common response from the more than 2,600 rural businesses surveyed was the pandemic had both positive and negative effects. In fact, it found that more rural businesses were able to maintain or increase their turnover, and generate a profit or surplus, than urban businesses.
But despite this, the impact of Covid and related control measures still caused substantial disruption to rural enterprises, with 42% of rural firms experiencing decreased turnover and 37% reporting mainly negative effects in the 12 months prior to the survey.
While almost half of rural firms reported economic uncertainty due to Covid as a major obstacle to success, with high numbers citing reductions in sales/income and productivity and interruption to supplies.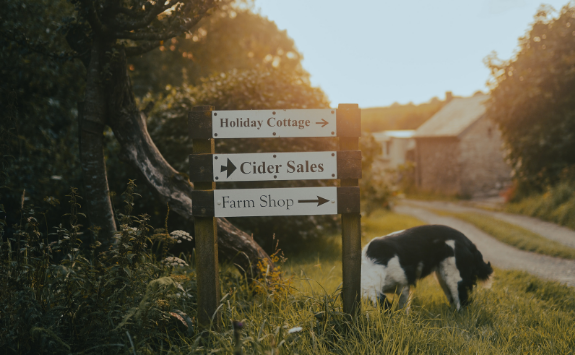 NICRE's findings provide an assessment of the effect the Covid-19 pandemic has had on the experiences and resilience of rural businesses in three regions of England.
The Business School's Prof Matthew Gorton co-edited the report, the first in a series on the state of rural enterprise, with contributions from Dr Barbara Tocco and Dr Sara Maioli.
Impact of Covid-19
Prof Gorton, deputy director of NICRE, said: "This report gives us, for the first time, an accurate account of the impact of Covid-19 on rural businesses as we continue to look to recovery.
"While is it heartening to see evidence of diversification and innovation, it must not detract from the need for ongoing support for rural enterprise as the Government seeks to Level Up Britain, and a collective effort to bolster business resilience."
Rural businesses have shown phenomenal resilience and adaptation during the pandemic and, in response to market challenges and opportunities, a desire to innovate and adjust their business models
Minister for Rural Affairs Lord Benyon said: "Rural businesses are central to this Government's ambitious levelling-up agenda.
"This report demonstrates both the fundamental resilience of rural businesses and the success of government initiatives to help businesses keep going through the pandemic.
"It also underscores the importance of rurally-sensitive and local approaches to economic development to ensure a sustained recovery. By better understanding the needs and experiences of rural businesses, we can continue to help rural areas grow and improve, both socially and economically."
Alan Welby, Director of Innovation at the North East LEP, said: "We already knew that rural businesses have a tendency to innovate. This report shows there is no clear evidence that rural businesses lag behind urban ones and therefore should not be neglected when it comes to business support. Innovation is critical to our prosperity, driving business growth and creating more and better jobs."
This report will now form part of the intelligence driving the North East Innovation Programme and implementation of innovation support through the planned UK Shared Prosperity Fund.
Inadequate infrastructure
Mike Cherry, National Chair, FSB, said: "Covid prompted many small businesses to reinvent themselves, adding new products and services and adapting their offering to new types of customers, moving to new sales channels, creating or expanding their online presence, and much more. This report is a testament to the resilience of small businesses, which are the lifeblood of rural communities.
"But despite their resilience, the pandemic also demonstrated that businesses in rural parts of the country are having to cope with inadequate physical and digital infrastructure, and the Government should do more to level the playing field for rural firms.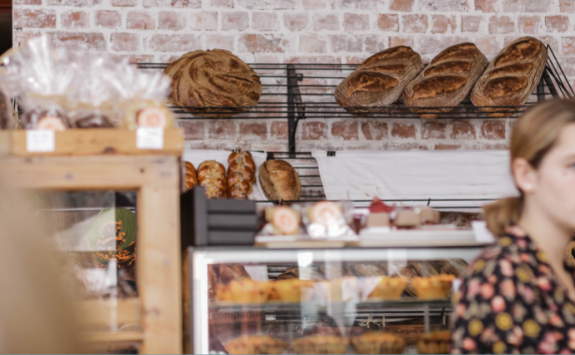 "As the country embarks on the road to recovery, the Government support that was a lifeline for businesses during the pandemic should be translated into investment in rural communities, to help them Level Up. From pressing ahead with the rollout of gigabit-capable broadband to guarantee full coverage by 2025 as initially promised, to offering support for businesses ready to transition to net zero, no business – regardless of its location – should be left behind."
You can find out more about how a business in rural Northumberland diversified during Covid-19 by visiting the NICRE website.