New Business School research shines light on impact from pandemic on UK firms
7 December 2020
The research involves Dr Cezara Nicoara, Lecturer in Marketing from Newcastle University Business School, surveying 150 business owners across small-medium sized businesses in the North East. This is to gain an insight into how businesses have coped and responded to the pandemic, helping to inform future business decision-making.
Dr Cezara Nicoara said:
"Business leaders responding to the study said that 'persistence and 'creative problem solving' are two of the skills ranked most highly in terms of their ability to respond effectively to the COVID-19 pandemic as businesses adapt. Conversely, respondents whose businesses have adapted the least ranked persistence as unimportant, showing a strong correlation between openness to change and persistence.
"Business leaders' approach to decision making in a crisis is one of the core focuses of our research, so we will drill down into this further.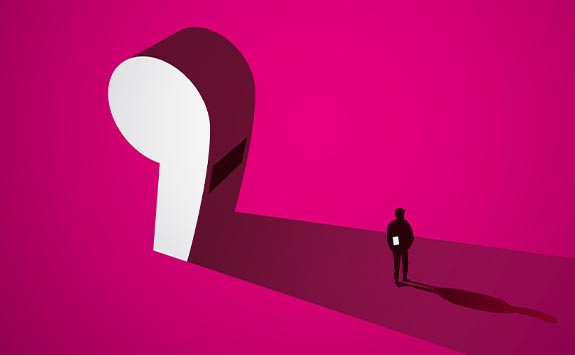 "Firms also reported the move to remote working as a positive influence. This is after many years where remote working has been something which many organisations have viewed with interest but also scepticism and concern.
"It will be interesting to see the impact that an enforced period of working from home has on its adoption long term, and the resulting significant sociological change to the work and home life of the region."
Organisational change
"Digital transformation obviously will play a key role in the success of many organisations moving forwards, as businesses pivot their operations to be able to trade effectively online.
"The study emphasised that the skills that have the most positive effects on these transformation projects and therefore where businesses should focus some of their skills development efforts, include digital literacy, goal planning and creative problem solving."
Business leaders' approach to decision making in a crisis is one of the core focuses of our research
In the next six months, Dr Nicoara will follow up her research to see how and if businesses have adapted and assess their performance. Ward Hadaway plans to share the research findings with businesses in order to help with future discussion making.
The Business School offers to a dedicated Leadership, Development and Organisation Futures team which gives businesses access to over 150 world-class academics and thousands of students. The team drives excellence in research, innovation and education, tackling societal, policy and business problems. Dr Joanne James, Leadership, Development and Organisation Futures team Lead, is also the Director of the Business School's Executive Education programme.
The School's Executive Education programme helps business leaders gain new skills and new ways of thinking, helping with business problem solving for real-world challenges. Developing the leaders of tomorrow, the programmes are open to small and large organisations or public bodies.
Email Joanne James to find out how we can help your organisation.