Edward Snowden lawyer, Robert Tibbo, says education is key to responsible leadership
23 November 2022
World-renowned human rights lawyer and Visiting Professor at Newcastle University Business School, Robert Tibbo, explains to MBA learners why ongoing education is key to building a holistic and responsible foundation in leadership.
A Canadian national, Robert is known for his work as a lawyer in human rights. His work focuses on the areas of administrative and constitutional law with particular emphasis on human rights, asylum and refugee law.
Robert has acted for many high-profile clients facing extradition or deportation that involved non-refoulment and refugee claims. Famous cases include American Whistleblower Edward Snowden, the Snowden Refugees, and Xiao Hui in Australia's largest-ever case of insider trading.
Education is key
Robert highlighted that education plays a key role in becoming a successful and responsible leader. He explained: "Be prepared to specialise in an area initially, but a great leader must develop enormous common sense. Usually, real leaders become generalists in many ways. They really have to have a wide holistic view of the situation. And to have a wide, holistic foundation, you need to keep educating yourself. Education, awareness, common sense. They are all key.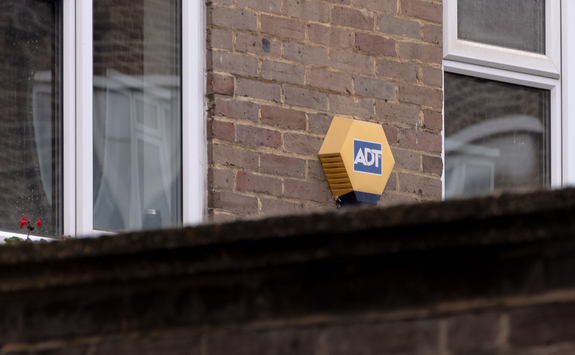 "But it's a journey to get to that point, it's not something you just walk out of school with. The other thing I would recommend is going back to university at some point in your career. To do some advanced studies. It's always healthy to revisit the well of knowledge, strengthen skills, take a step back and have another view of things. I found having to go back and study throughout my career sharpens you."
Sharing his experiences with MBA learners
Robert, recently shared his expertise and experience in a series of masterclasses with the School's MBA cohort, covering:
Whistleblowing and Five Eyes global electronic mass surveillance - Case of Edward Snowden and Tibbo's refugees in Hong Kong
Whistleblowing obstruction and inaction: Long-term and global tragic consequences implicating both government and corporate stakeholders: The infected blood scandal
Whistleblowing: Government policy and societal moral failings - Canada's Residential Schools for Indigenous children - A century of genocide by church and state
Corporate responsibility and decision-making
Through his masterclasses, Robert hoped to provide the MBA cohort with an awareness of the problems that could arise when they're in a position of leadership and the importance of addressing them.
Robert explained: "At the end of the day, it comes down to what kind of decision-maker you're going to be. The MBA students are all going to be stepping into positions of responsibility that will affect themselves, their organisations, their families, and their communities. They need to develop strategies to avoid egregious or unlawful outcomes and recognise conflicts of interest when they arrive and use their ethical and moral foundation to assist them in how to actually address problems.
"Through the case studies, I have shown what happens if they delay making decisions or fail to whistle blow. There are immediate impacts and long-term impacts, you can't imagine what might happen."
It's always healthy to revisit the well of knowledge, strengthen skills, take a step back and have another view of things. I found having to go back and study throughout my career sharpens you.
The role of the MBA
Newcastle University Business School's MBA programme is a journey of self-discovery and transformation. Through the programme, the cohort will strengthen their management fundamentals, develop a global perspective, and integrate their learning through 13 modules and six elective modules.
The MBA programme also teaches students how to think and behave differently, encouraging them to question established norms and search for new answers.
Immersive experience
The programme is an immersive experience which welcomes industry leaders into the classroom. This provides real-life examples to support the cohorts' understanding of the challenges and opportunities they might face as a leader.
MBA Degree Programme Director, Dr Rebecca Casey, explained why it's important to welcome figures such as Robert to the programme: "As part of the MBA's transformation journey, candidates need to understand their role as responsible business leaders. Robert's masterclasses teach us the importance of democratic institutions."
As business leaders, it's essential to protect whistleblowers so we can create an environment where people are not afraid to call out wrongdoing."
Current MBA student, Faith Dada, added: "Robert's masterclasses have reshaped my perspective. I have a role to actively push this perspective to cause positive change. Something is changing and it's our time to speak up and help reshape the wider society. Even when you speak up, sometimes you feel like you're not making a difference, but it will have an impact – you just have to be patient."
Kikelomo Ojolowo, who implemented transformation strategies at Sterling Bank for six years before starting her MBA at Newcastle, commented: "I had heard of the Edward Snowdon case, but having Robert come in and speak to us about it makes it so real. It really brings it into perspective and puts it into context. It changes everything. As a future leader, I want to approach things differently. Robert helped me to see that life is a circle, if we don't do the right thing, it will come back around to us."
If you're interested in finding out more about Robert's work, he also delivered an INSIGHTS public lecture whilst visiting the University. The lecture is titled 'The emerging role of whistle-blowers in democracies' and is available to watch on YouTube.
Find out more about our MBA
If you are interested in our MBA and would like to start your own transformational journey, you can read more about the modules, entry requirements and how you can apply to be a part of our 2023/24 cohort on our website. If you would like to get in touch about participating in similar future projects to help make a difference to the experiences and futures of our students, please send us an email.
As a university, we are committed to sustainable business development and creating responsible leaders of the future. We work closely with industry leaders, partners and students to move into the future together.