START UP Founderships is back this year after a two-year hiatus
18 May 2022
Joshy started his studies at Newcastle University through the INTO service for two years before going onto study Marketing Management BA. In his second year of studies, Joshy chose the Management route and the 'Business Enterprise' module. This was the moment where Joshy spotted a gap in the market for Sichuan fine dining and came up with a business idea incorporating all aspects of the fine dining experience, from the menu to the restaurant interior.
This module ignited a vision for Joshy to go ahead and put ideas into practice. After graduating in 2014, Joshy applied for START UP Founderships and was accepted onto the cohort gaining skills, advice and funding to make his vision a reality. He opened La Yuan shortly after, which was based just a stone's throw from Newcastle University Business School on Gallowgate which was the first restaurant focused on Sichuan cuisine alone.
In the first year of trading, La Yaun was selected for Dine on the Tyne Event 2017, which celebrated the five most established restaurants in the region. La Yuan was the only start-up restaurant in the line-up.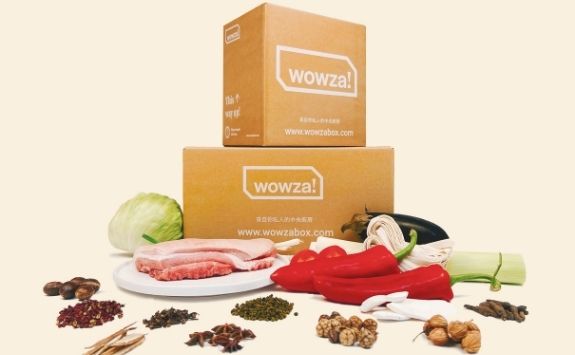 New beginnings
Following the success of La Yuan but challenges of the pandemic, Joshy decided to close the restaurant and pivot to offer a new brand, Wowza, which provides an at home dining experience.
Staying true to the authentic Sichuan food known and loved by the public, Wowza provides customers with fine Sichuan cuisine delivered to their door with set menus prepped in a high-quality restaurant meal kit, so they can enjoy the food from the comfort of their home.
With a range of meals set for all dietary requirements, customers will also get the experience of making their dishes, where all instructions will be shown through simple TikTok style videos.
Joshy has developed as an entrepreneur with the support of the University during his studies and after graduating, and most importantly by being part of START UP Foundership. Joshy said: "I have never had a friend as powerful and resourceful as Newcastle University."
Creating the future of business
This year marks the seventh run of the programme. Over the last six cohorts, START UP Founderships has helped over 30 businesses who have created almost 200 jobs and raised over £22 million in funding.
START UP Founderships aims to get early-stage businesses off the ground, giving new business founders the support and guidance to make an impact in their industry. The six-month development programme begins in September 2022 offering founders a bespoke package of mentoring, workshops, access to networking with influential partners to help them grow, and a significant equity-free funding package of up to £17,500 per business.
The scheme prides itself on helping aspirational graduates with the following areas:
Advancing ideas, bringing them to life
Helping solve big problems for big markets
Coaching individuals to become resilient leaders
Being the first point of contact to a range of experienced and trusted connections
As for top tips, I only have one: at least 95% of your energy should be spent on your product and execution. Don't let chores distract you.
For those who are thinking of applying this year, Joshy offers a few words of advice: "As for top tips, I only have one: at least 95% of your energy should be spent on your product and execution. Don't let chores distract you."
Applications for this year's START UP Founderships are now live and close on Sunday 22 May at 23:45 BST. More information can be found on the START UP Foundership section of the University website.