Business School achieves Tier One status in MBA Rankings
14 May 2021
Newcastle University Business School has achieved the highest tier status, according to CEO Magazine's MBA Global Rankings.
Published on Friday 14 May, the CEO Magazines Global Rankings placed Newcastle University Business School in Tier One, the highest Tier showing the Business School's dedication to education excellence.
Rebecca Casey, MBA Programme Lead at the Business School said:
"Maintaining our Tier One ranking is testament to the quality of the Newcastle University MBA programme and the talent and achievements of our students. We are very proud to be amongst the top-ranking MBA programmes in the world."
See the CEO Magazine Global MBA Rankings.
The next generation of leaders need to be adaptable and resilient to change. With our MBA, you'll learn to think and behave differently. You'll question established norms and search for new answers.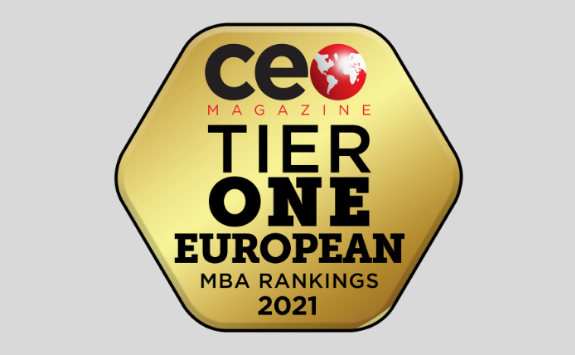 Our MBA features unique experiences
Our MBA programme offers you a carefully structured, immersive experience. You will be empowered to push beyond your boundaries. On our MBA, you will develop the capabilities you need to be competitive and successful in any industry or entrepreneurial venture. You'll hone your leadership skills, critical thinking and communication. You will also work to improve your performance.
We'll prepare you for jobs of the future, technology that hasn't been invented, and opportunities we don't yet know about.
Rebecca explained: "Our MBA features unique experiences such as the New Ventures Living Lab, an interactive theory-led and practice-based experience where students come together in project teams to transform ideas into viable business opportunities'.