Accounting and Finance
An interdisciplinary research community exploring an extensive range of accounting and finance themes.
About our research community
The Accounting and Finance research community is comprised of two main disciplinary pillars, Accounting and Finance, each covering the broad spectrum of the respective discipline. The two main disciplinary pillars also provide the basis for further cross-cutting interdisciplinary research, both across the Accounting and Finance disciplines and more widely.
The broad research areas addressed in each disciplinary pillar are highlighted below, with further details to be found by exploring the specific themes below.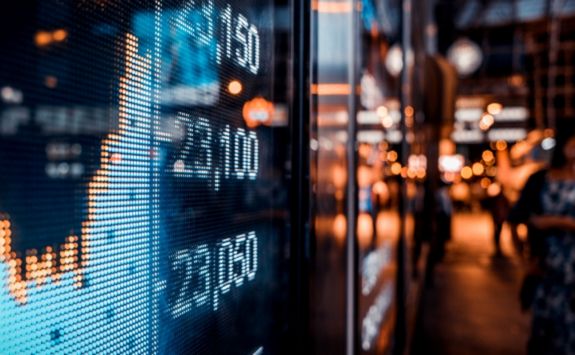 Accounting
We research and extend disciplinary knowledge in all areas of Accounting, including, but not limited to, critical perspectives, historical approaches, market-based accounting, and the general theme of corporate governance.
Finance
We research and extend disciplinary knowledge in all areas of Finance, including, but not limited to, behavioural finance, corporate finance, financial agents, financial markets, financial innovation, and household finance.
Accounting
Accounting and business history
We research oil exploration, trade-marks and 'soft' trade protection, and the historical development of accounting practice and thought.
(Abdelrehim, Besen, Oldroyd, Higgins, Holden, Hussain)
Accounting standards and performance measures
We have expertise in the development of accounting standards, including IFRS and IFR; critical accounting and the politics of accounting standard setting; global minerals-extractive industries, the accuracy of financial analysts' forecasts, corporate taxation, earnings management, and management accounting.
(Crawford, Elnahas, Hussain, L. Liu, McLaren, Melis, Morey, Soan, Tezeny, Wu)
Critical accounting research
Our expertise in this area includes a critical examination of how accounting can influence policies and practices relating to ethics and justice, focusing on issues such as accountability, culture, female and male gendering, race and ethnicity, stigma, tax transparency and the politics of accounting standard setting.
Corporate governance
Our expertise in this field includes executive compensation and its effects on corporate performance, 'busy' boards of directors, corporate governance in emerging and transitional economies, aspects of merger and acquisition activity, and corporate governance as applied to Islamic finance.
(Al-Shaer, Elnahass, Kanungo, Li, Liu, McLaren, Soan, Trinh, Wu, Xiang)
Environmental and social accounting
We research integrated sustainability reporting and 'green' finance, especially with respect to carbon markets, and general themes within corporate social responsibility.
Financial reporting
We examine the role of Economic Value Added as a performance measure, voluntary reporting, and the analysis of narrative reports on financial accounting and disclosure.
(Boumparis, Elnahass, Hussain, Li, L. Liu, McLaren, Nguyen, Papanikolaou, Al-Shaer, Trinh, Xiang)
Financial technology (Fintec)
We have particular expertise in cyber-security and 'big data' analytics.
Historical approaches
We examine the role of accounting and accounting policies in a range of historical and thematic settings, for example, land management in North East England during the industrial revolution, plantations in the Caribbean, accounting and imperialism, and the provision of health care.
Finance
Asset pricing
We examine implications for asset pricing across a range of areas, including financial market predictability, market efficiency, market reforms, and financial contagion.
(Gebka, Liu, Nguyen, Sollis, Song, Stancu, Su)
Behavioural finance and experimental finance
Our research aims to provide a deeper understanding of why corporations and investors make the financial decisions they do, examining topics such as the disposition effect, escalation, house money effect, investor emotions, investor herding, investor sentiment, mental accounting, reference points.
(Ahmed, Duxbury, Gebka, Liu, Sewraj, Sollis, Xin)
Corporate finance
We have expertise in corporate finance in areas including M&As, IPOs, investment, strategic information disclosure, earnings management, corporate governance, corporate culture, national culture, leadership, reputational risk.
(Ahmed, Boumparis, Duxbury, Gebka, Hussain, Kanungo, Li, Liu, McLaren, Morey, Papanikolaou, Song, Su, Trinh, Wu, Xiang)
Financial agents
We examine the role of financial agents, including institutional investors, sell-side analyst recommendations, earnings forecasts.
Financial economics
Our expertise in financial economics covers monetary policy transmission, quantitative easing, interest rates and economic growth, macroeconomic activity.
(Boumparis, Gebka, Liu, Papanikolaou, Sollis, Stancu)
Financial econometrics
We employ state of the art quantitative techniques in the context of volatility modelling and forecasting, time series models, high-frequency data analysis.
(Gebka, Kanungo, Nguyen, Sewraj, Sollis, Stancu)
Financial management
Our expertise in financial management includes financial development, financial engineering, securitisation, financial derivatives, off-balance-sheet leverage, hedging, speculation, alternative finance, innovation, etc.
(Elnahass, Morey, Papanikolaou, Sollis, Stancu)
Financial innovations and institutions
We have expertise in financial innovations and institutions, including in the context of FinTech & cryptocurrencies, trust, institutional environment, risk management, regulation & supervision, market structure & competition, efficiency & productivity analysis, bank stability, bank stress tests, Islamic banking, etc.
(Elnahass, Kanungo, Liu, McLaren, Morey, Papanikolaou, Sollis, Tezeny, Trinh, Xiang)
Financial stability
In our research on financial stability, we examine asset price bubbles, credit ratings, financial crises, financial contagion, systemic risk, procyclicality, liquidity, compliance.
(Boumparis, Elnahass, Gebka, Nguyen, Papanikolaou, Sewraj, Sollis, Stancu, Trinh)
Household finance
Our research aims to provide a deeper understanding of why individuals and households make the financial decisions they do, examining topics such as attitudes to cash, credit/debt, pensions, saving, along with cultural dimensions and financial literacy, among others.
(Duxbury)
Research papers
Colleagues in the Accounting and Finance research community publish regularly in world-leading and internationally excellent peer-reviewed journals. Below, you will find a downloadable list of research papers published by our academics in the past three years and a list of some of the journals in which our academics have been published.
Journals
Accounting and Business Research
Accounting Forum
Accounting, Auditing and Accountability Journal
Annals of Tourism Research
British Accounting Review
British Journal of Industrial Relations
British Journal of Management
Business History
Business History Review
Business Strategy and the Environment
Critical Perspectives on Accounting
Economic History Review
Economics Letters
European Financial Management
European Journal of Finance
European Review of Economic History
Financial Accountability and Management
Financial Management
Financial Markets, Institutions and Instruments
Governance
International Journal of Accounting
International Journal of Finance and Economics
International Review of Financial Analysis
Journal of Applied Econometrics
Journal of Banking and Finance
Journal of Business Ethics
Journal of Business Research
Journal of Corporate Finance
Journal of Economic Behavior and Organization
Journal of Empirical Finance
Journal of Financial and Quantitative Analysis
Journal of Financial Econometrics
Journal of Financial Markets
Journal of Financial Services Research
Journal of Financial Stability
Journal of International Financial Markets, Institutions and Money
Journal of International Money and Finance
Journal of Money, Credit and Banking
Journal of Time Series Analysis
Management Science
Quantitative Finance
Review of Economics and Statistics
Review of Quantitative Finance and Accounting
Technological Forecasting and Social Change
Accounting for Food Loss and Waste in the UK Food Sector
Funder: HaSS Faculty Research Fund (companion project to 'Accounting for Food Loss and Waste in the European Food Sector' funded by the University of Portsmouth)
Start date: September 2022
End date: August 2023
Principal investigator: Josephine McLaren
The ICAEW Foundation Bursary
Funder: ICAEW Charitable Trusts
Start date: October 2022
End date: September 2025
Principal investigator: Christopher Soan
GCRF Hub 'Living Deltas'
Funder: Natural Environment Research Council (NERC)
Start date: February 2019
End date: February 2024
Co-investigators: Sue Chilton (Economics), Darren Duxbury (Accounting and Finance)
PWYP Norway
Funder: PWYP Norway
Start date: February 2021
End date: March 2022
Principal investigator: Louise Crawford
5th Alternative Accounts Europe Conference hosted at the Business School - January 2023
The Accounting and Finance research community hosted the 5th Alternative Accounts Europe Conference on the 6 January at the Business School. It was well attended with delegates from France, Canada, Japan, Australia, Ireland and the UK attending in person and a number of colleagues from around the world attending online via the hybrid facilities.
Feedback from the British Accounting and Finance Association (BAFA) Interdisciplinary Perspectives Special Interest Group (conference owners) commented:
"May I take this opportunity, on behalf of the IPSIG Executive Committee, to thank you and all who helped organise and manage the conference. I congratulate you for designing and delivering such an engaging conference which collected and presented a wide range of studies and disciplines in which accounting plays a role. A huge thanks to all the paper reviewers, chairs and technical staff. Feedback from my colleagues and IPSIG members has been very positive and reflects such an excellent and superb conference!"
Dr Teng Li chaired the organising committee with exceptional drive, organisation skills and leadership. Other members of the organising committee: Prof. Josie McLaren, Prof. Louise Crawford, Dr Shanta Davie, Dr Erwei Xiang, Dr Lana Liu, Melis Besen and Dr Amanze Ejiogu (Co-Chair).
NUBS hosts 2022 Tri-university annual conference - November 2022
Newcastle University Business School (NUBS) hosted the 2022 Tri-university annual conference, 3-4 November 2022.
Dr Doris Xin and Dr Jose Liu co-organised this year's Tri-university annual conference, with keynote speeches from Prof. Jason Xiao and Prof. Wenxuan Hou (Joint Editors of the British Accounting Review).
A large number of paper submissions were received from three universities and other institutions, for example, Swansea University, Shanghai International Studies University, etc., and from different research areas, for example, Accounting, Finance, Economics, Management, Marketing, Tourism, etc. A total of 36 papers were presented and discussed in the conference, with potential research collaborations also discussed.
The Tri-university annual conference is a joint initiative of Newcastle University Business School, Cardiff Business School, and the School of Management of Xiamen University since 2015. The conference was held in a hybrid style with a physical location at Newcastle University Business School and online streaming sessions for all international audiences. The objective of the conference is to provide a platform for research collaboration and strengthen interactions between the three participating institutions. In addition to presenting and discussing research papers and projects, we also explore further cooperation in teaching, learning, and administrative training in the future.
More news from 2022
Project awarded: Accounting for Food Loss and Waste in the UK Food Sector - July 2022
The project is part of a joint collaboration between Professor Josie McLaren (Newcastle University) and Professor Lisa Jack and Dr Roza Sagitova (University of Portsmouth). Professor McLaren is leading on the analysis of UK food companies and the Portsmouth team is leading on a companion project focussing on European food companies.
Food loss and waste (FLW) represents a significant global challenge, with recent estimates suggesting that almost 950 million tonnes of food is wasted each year. Reducing FLW is critical, not only due to the costs of the lost food and the lost opportunity to feed more people, but also due to lost resources and wider concerns about food security, greenhouse gas emissions, pollution and waste management. The current environment including inflation and the cost-of-living crisis, together with geopolitical crises creating issues over food security, mean that it is vital to address the issue of FLW. The challenge is recognised in UN SDG12.3, which provides a commitment to (by 2030) halve per capita global food waste at the retail and consumer levels and to reduce food losses along production and supply chains. SDG12.3 has prompted FLW reporting legislation, e.g. the EC Waste Framework Directive.
However, at this stage reporting is voluntary and remains difficult to assess the extent of FLW in the food industry, despite the significance of this sector. To date there is no comprehensive analysis of the current state of play in the UK and connections between academic literature (e.g.accounting/economics/marketing/operations disciplines) and professional reports have not been made. The current project aims to address this gap via a comprehensive analysis of FLW disclosures in the UK food sector and a literature review of academic and professional evidence.
Professor Bartosz Gebka appointed Academic Editor of the scientific journal 'PLOS ONE' - July 2022
Professor Bartosz Gebka has been appointed an Academic Editor of the scientific journal PLOS ONE. The journal publishes multidisciplinary and interdisciplinary research in various areas in science, engineering, medicine, and related social sciences and humanities. PLOS ONE editors evaluate submissions based on criteria of scientific validity, rigour in methods, and ethical standards.
Postgraduate research success as students pass PhDs - July 2022
Quyen Van
Supervisors: Darren Duxbury, Yousry Ahmed
Project title: Mergers and Acquisitions in Sin Industries
Date awarded PhD: July 2022
Rana Alharbi
Supervisors: Marwa Elnahas, Josie McLaren
Project title: Board diversity and Women Directors' Attributes: New Insights from Bank Risk, Stability and Stock Market Valuations with Evidence from Alternative Banking Models
Date awarded PhD: June 2022
Accomplishments for Dr Vu (Rainy) Trinh - June 2022
Associate Editor appointment
Congratulations to Dr Vu Trinh (Rainy) who was recently appointed as Associate Editor of the following journal: Vision: The Journal of Business Perspective.
Funded Consultancy Project, titled Responsible Business Conduct (RBC) and Sustainable Investment in ASEAN
As the principal investigator at Newcastle University, Dr Vu Trinh (Rainy) joined a research team (section lead) to produce the consultancy report on Responsible Business Conduct (RBC) and Sustainable Investment in ASEAN. This project (EUR 28,000) is funded by the Organisation for Economic Co-operation and Development (OECD) and conducted by the Association of Vietnamese Scientists and Experts (AVSE Global – located in France).
Professor Darren Duxbury invited to join expert panel at EIOPA 2022 conference - June 2022
EIOPA 2022 conference: From uncertainty to strength: Supervision for an economy in transformation
Professor Darren Duxbury joined an expert panel in a live discussion on "Protection gaps: Addressing behavioural change" at the EIPOA 2022 conference. Darren discussed how behavioural insights can be used to understand and help to address protection gaps in the insurance and pensions markets. He drew on his own work in behavioural finance, including reference to the UKRI GCRF Living Deltas Hub.
About EIOPA
EIOPA is at the heart of insurance and occupational pensions supervision in the EU. Our aim is to foster financial stability and confidence in the insurance and pensions markets.
EIOPA is an independent advisory body to the European Commission, the European Parliament and the Council of the European Union. We are one of the EU agencies carrying out specific legal, technical or scientific tasks and giving evidence-based advice. In this way, we help shape informed policies and laws at EU and national levels. EIOPA is one of three European Supervisory Authorities. The other two are the European Banking Authority (EBA) and the European Securities and Markets Authority (ESMA).
You view the live stream of Darren's panel on the EIOPA website. The panel discussion starts at 1:01:30 and Darren contributes at 1:06:00 and intermittently from 1:48:36.
NUBS Chair of Finance invited to present at Mint Directors Conference - May 2022
Professor Darren Duxbury was invited to present his work on intentions to use cash (a funded collaboration with NatWest) at the Mint Directors Conference in May and also joined a live Q&A panel.
The title of Darren's work is: Behavioural Drivers of Intentions to Use Cash: UK Survey Evidence
About the MDC
The Mint Directors Conference (MDC) is the peak body of government mints worldwide. It was founded in 1962 by the directors of 10 Western European mints: Austria, Belgium, Finland, France, Netherlands, Norway, Spain, Sweden, Switzerland and the United Kingdom.
Initially the MDC was an association of colleagues and friends who attended the meetings as Directors of Mints, not as representatives of their governments. Today the organisation represents the national mints of 41 countries and over 100 industry representatives.
The MDC promotes awareness of the mint industry's role, contribution and significance. It also works collaboratively with Member Mints to promote the development and prolonged use of coinage within their nations to ensure maximised returns to their governments and their communities.
Dr Marwa Elnahass shortlisted for Engagement and Place Award - May 2022
Dr Marwa Elnahass was shortlisted for the Established Career Academic Award at the University's Engagement and Place Awards for her paper 'Voluntary Carbon Markets in ASEAN: Challenges and Opportunities for Scaling Up'. Her paper was developed to bring attention to policymakers of issues raised by COP26 participants.
Find out more about the awards.
Flying Start Programme wins PQ Award - April 2022
Newcastle University Business School's Flying Start programme, in partnership with PwC and ICAEW, has won one of the three PQ 'Editor's Special Awards' for 2022. The PQ Awards are national awards, celebrating successes within the accountancy sector.
The awards were held in London on Monday 25 April, with our Subject Group Head of Accounting and Finance, Chris Soan, Degree Programme Director, Helen Currie and Naomi Challans, Talent Manager at PwC in attendance to accept the award.
Appointment of Stuart Price as Visiting Professor of Practice - April 2022
We're proud to announce we have appointed Stuart Price as a Visiting Professor of Practice for an initial term of three years. Stuart has been Managing Director of JP Morgan Asset Management, a part of JP Morgan Chase, since 2018. We're looking forward to learning from the wealth of knowledge Stuart will bring from his time in the finance sector.
Levelling Up, Housing and Communities Committee - March 2022
On Wednesday 9 March 2022, Accounting and Finance research community member, Dr Amanze Ejiogu, Senior Lecturer in Accounting took part in Parliament's Levelling Up, Housing and Communities Committee.
Dr Ejiogu presented evidence on the subject of 'The Regulation of Social Housing'.
Challenging gender norms in accounting and finance - March 2022
In the first of a new series about equality, diversity in accounting and finance, Senior Lecturer in Accounting and Finance, Dr Shanta Davie, shares her story about how defining moments in her childhood and career journey established who she is as a woman today and the direction of her academic research and teaching.
Associate Editor appointment - January 2022
Congratulations to Professor Darren Duxbury who accepted an invitation to take on the role of Associate Editor of the Review of Behavioral Finance.
Research resources
Staff and students of Accounting and Finance benefit from access to a range of discipline-relevant databases, for instance:
Bloomberg Professional
Refinitiv Workspace, which incorporates former:
WRDS, which includes:

COMPUSTAT
CRSP
CSMAR
200 Ivy DB US (Optionmetrics)

Orbis Cross Border Investment
Orbis Europe
Orbis Asia Pacific
FAME
Nexis®
Statista
For a full list and description of our resources please see the Library's webpage.
Members of the Accounting and Finance Research Community further benefit from access to the behavioural and experimental computer lab located in the School.
Find out more about our School's research