Marketing: Consumers, Communications and Services
Examing different themes, our research community uses their extensive and global knowledge to further the field of marketing.
About our research community
The Marketing research community aims to engage in knowledge shaping current societal debates across different areas of marketing through a multi-methodological approach and interdisciplinary understanding.
Key themes
Our community of academics and researchers explore a number of themes through our marketing research.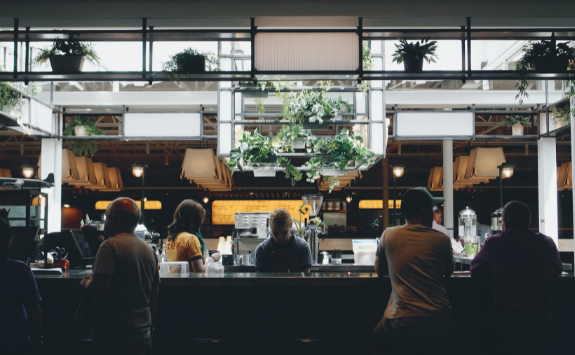 Consumer behaviour
We examine human behaviour in diverse marketplaces and look at identifying ways to improve people's lives, while strengthening organisations' sustainability.
Communications
We focus on the exchanged branded messages between consumers and companies. Consumer insights are generated through the examination of both traditional marketing communications tools and novel online contexts.
Services marketing
We study how to contribute to the success of service organisations by improving the quality of their services, increasing their profitability, and stimulating service innovations.
Current projects
Energy Village
Funder: Northern Gas Networks Limited
Start date: February 2022
End date: July 2023
Principal Investigator: Savvas Papagiannidis
Co-Investigator: Diana Gregory-Smith
Creative Spark Year 4
Funder: British Council
Start date: October 2021
End date: July 2022
Principal investigator: Vicky Mountford Brown (Innovation, Enterprise and Digital Business)
Co-investigators: Fiona Whitehurst, Paul Richter (Innovation, Enterprise and Digital Business), Lucy Hatt (Marketing: Consumers, Communications and Services)
AI and Big Data workshops
Funder: Society for the Advancement of Management Studies (SAMS)
Start date: March 2020
End date: February 2023
Principal investigator: Savvas Papagiannidis
KTP Vindolanda CT
Funder: Innovate UK/Vindolanda Trust
Start date: July 2020
End date: June 2022
Co-investigator: Natalia Yannopoulou
Enhancing the Effectiveness of Vocational Education in Vietnam
Funder: Northern Gas Networks Limited
Start date: February 2022
End date: July 2023
Co-investigators: Diana Gregory-Smith, Savvas Papagiannidis
FAIRWATER Energy Village
Funder: OFWAT
Start date: November 2021
End date: October 2025
Co-investigators: Diana Gregory-Smith, Savvas Papagiannidis
Previous projects
Identifying and Mapping Threshold Concepts of Entrepreneurship Across University Entrepreneurship Programmes
Funder: Enterprise Educators UK
Start date: August 2020
End date: July 2021
Principal investigator: Lucy Hatt
PACE: Privacy-Aware Cloud Ecosystems (SAGE Computing)
Funder: EPSRC
Start date: August 2018
End date: December 2021
Co-investigator: Savvas Papagiannidis
Developing life-skills course
Funder: British Academy
Start date: March 2020
End date: December 2021
Principal investigator: Andrew Lindridge
Find out more about our School's research