Flying Start Programme: 20th Anniversary
Celebrating the 20th anniversary of our Flying Start programme, in partnership with PwC and ICAEW
We are celebrating alongside current students, alumni and staff by capturing their views and experiences of the programme since its inception in 2002.
Our partnership with PwC allows students to get the most out of their time with us. Our dedicated staff from both Newcastle University Business School and PwC support students throughout their studies. Students will develop business skills, gain real experience through paid work placements and progress towards a professional accreditation as an ICAEW Chartered Accountant.
As pioneers of this first-of-its-kind degree, you'll find out how the course has developed over the last 20 years and see where you can end up by starting your journey on the Flying Start degree.
Background
Four year honours degree in Business, Accounting and Finance
Small class sizes with a family feel and community
Three integrated placements in PwC's Audit business during years 2 to 4
Students take 12 of 15 ICAEW ACA exams as part of the degree
Around half the technical work experience is completed that's required to qualify as a Chartered Accountant
Graduates may receive a full-time job offer to join PwC as a Senior Associate, if a 2:1 or above is achieved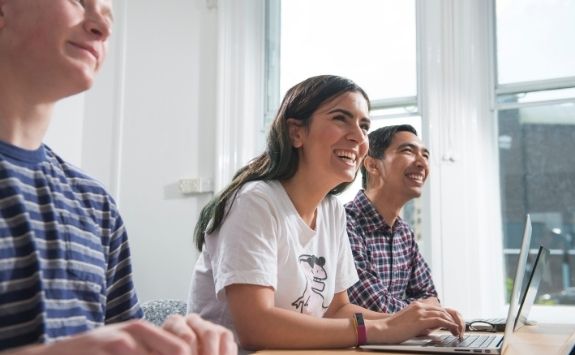 "Make the most of the relationships you build during your work placements, you never know when they may be helpful to your career years later."