Further Study
Discover more about further study options and how to apply.
On this page, you can find both Careers Service and external events on further study.
See details of upcoming live events below. You can also find recordings from careers sessions and webinars.
Upcoming events
Events will be listed by date below. Clicking on each link below will take you to MyCareer for more details and to find out how to attend.
Recorded events and webinars
Access our recorded careers sessions and webinars, for you to watch in your own time.
Thinking of further study? 5 things you need to know
Thinking about applying for further study?
Unsure whether it is the right career move for you?
Our 11 minute presentation will give you practical advice to help you consider your options.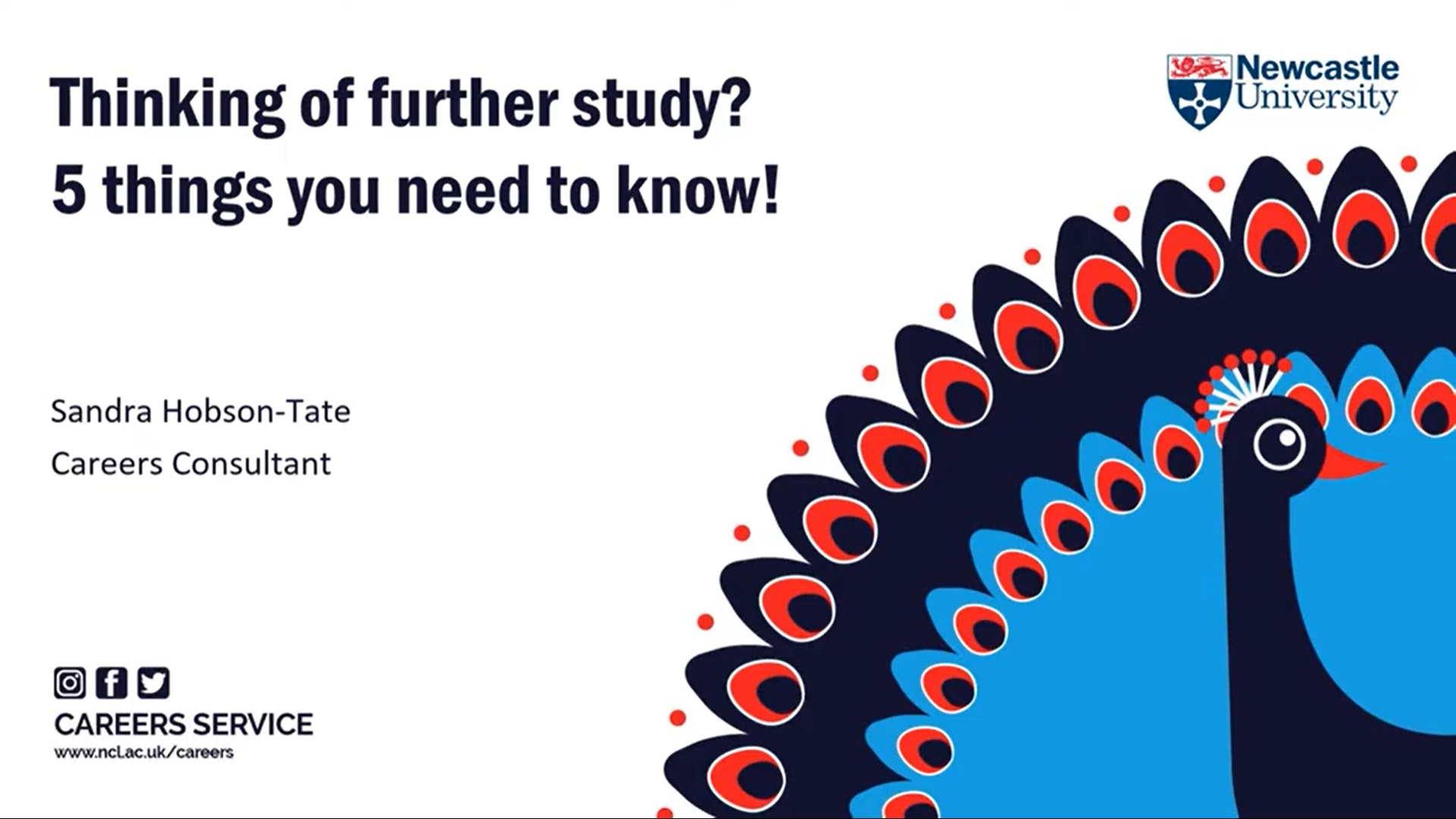 How to write a personal statement for postgraduate study
Watch our 10 minute personal statement presentation to find out how to make your application for postgraduate study stand out.