Making Contacts & Using LinkedIn
Making Contacts & Using LinkedIn
Learn more about how making contacts and networking can be valuable for your career.
Making contacts and using platforms such as LinkedIn can be valuable, whether it's to help you research possible career options, find out more about an employer or ask for advice and insights from people working in areas that interest you.
On this page, you can find both Careers Service and external events on making contacts, networking and using LinkedIn. We also work closely with top graduate employers who offer events specifically for Newcastle University students.
See below for details of upcoming live events. You can also find recordings from previous events and webinars below.
Upcoming events
Events will be listed by date below.
NCL Careers Webinar - How to use LinkedIn
So you've heard that having a LinkedIn profile is important, but is it actually? And if so, why?
Date/Time: 13 October 2021, 12:00 - 12:35
Venue: online
Recorded events and webinars
This is where we'll post any recorded sessions and webinars, for you to watch in your own time.
Make the most of LinkedIn
Our series of tutorials on how to make the most of LinkedIn cover the following topics: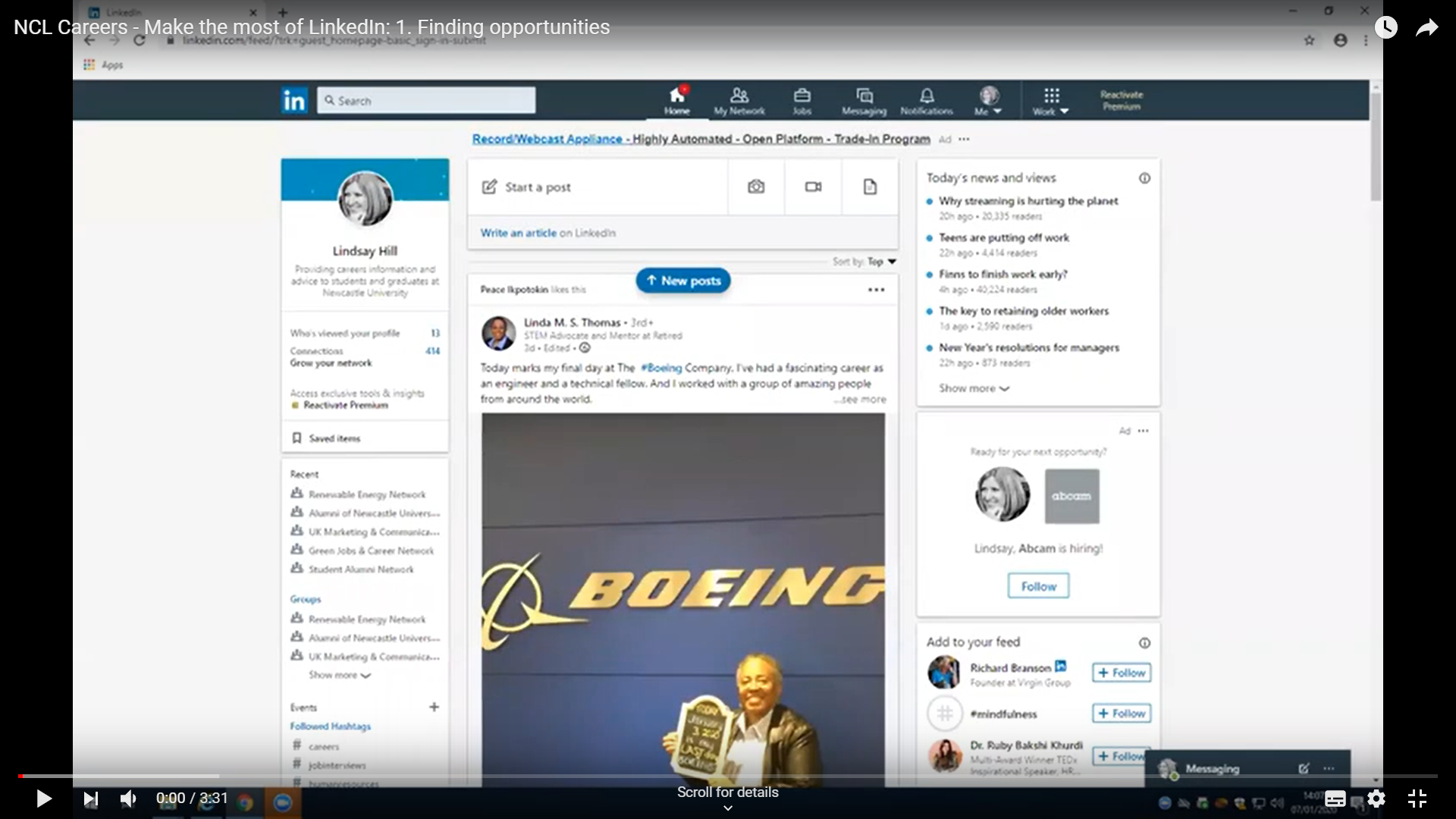 How to use LinkedIn
Watch our 12 minute LinkedIn presentation to learn how to:
maintain an effective LinkedIn profile
connect with employers
conduct useful career research
search for jobs and work experience