Placements & Work Experience
Placements and Work Experience
Our events cover the various ways you can organise work experience, including placements and internships.
On this page, you can find Careers Service events and sessions. We also work closely with top graduate employers who offer events specifically for Newcastle University students.
See details of upcoming live events below. You can also find recordings from our careers sessions and webinars.
External events
We also advertise events on finding work experience offered by external organisations.
Upcoming Careers Service events
Events will be listed by date below.
Recorded events and webinars
Access our recorded careers sessions and webinars, for you to watch in your own time.
How to gain experience during your studies
Watch our 12 minute work experience presentation if you're interested in gaining experience but not sure where to start.
We offer insights into the range of experiences available and signpost you to useful resources.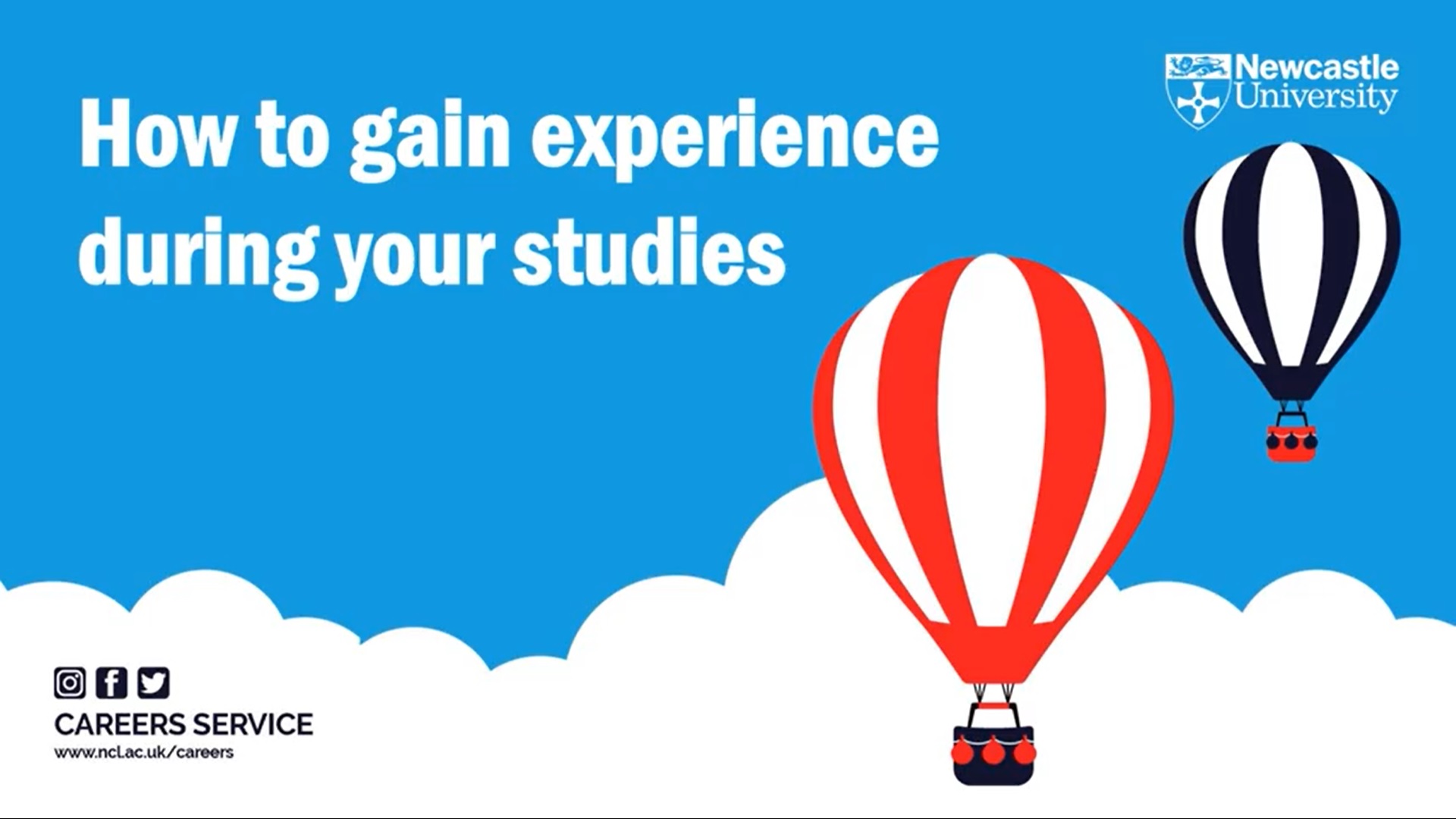 How to find a placement year
Thinking about doing a year-long placement? Watch our 14 minute presentation where we will explore:
where to look for a placement
how to look most effectively
where to find additional information and support