Accueast
My company provides high quality Chinese-English translation. We differentiate ourselves from other competitors through our software. Our software allows customers to track and trace their project and the customer can also view the profile of everyone working on their project; such as project managers and linguists. I am a sole trader and owner of this business.
What made you start your own business?
I just had a kind of dream. I wanted to work for myself and create a translation company which was very different. Currently, there is not a very high standard in the translation market. They hire whoever they want and, unless you are bilingual you don't know whether it is correct and often have no idea what you have received.
I am going to hire to a certain standard and give the customer more transparency in their working process. This is why I wanted to develop a software that would allow the customer to track and trace progress, and also allow them to see the competence of everyone working for them. They will know that we are really doing translation projects of high quality.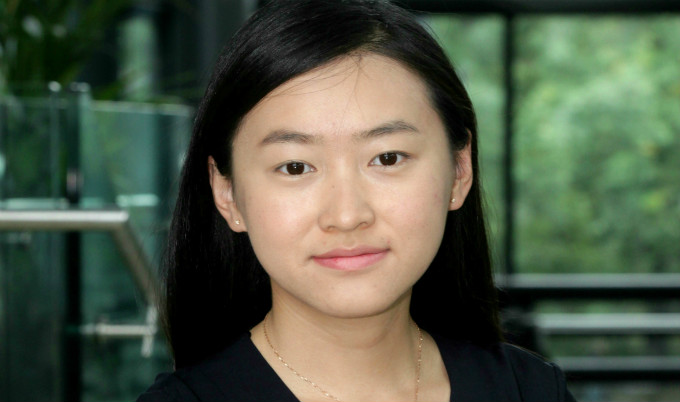 Achievements so far...
Being here is a big achievement. I needed to secure a visa and do everything here. When I pitched for my visa only half of the people got that visa. When I extended my visa I needed to show what kind of things I have done in the first year and I secured it.
When I applied for the Foundership I think a lot of people submitted their application but after two rounds of interviews they selected only 8 of us. All my colleagues are great so I think I'm quite fortunate and proud of myself to be with them.
Experiences on the Foundership Programme
Being part of the Foundership Programme, there are requirements to check your business every week and you are driven to develop your business and make progress every day. If you really need the grant, they promise at the beginning you need to develop your business model and prove this is going to be effective in the market so it is a very intense programme. You will learn a lot from your colleagues and I have also learned a lot from everyone here. They have given me so much help.
Every week we meet our mentor. I report on everything I have done in the last week and will have a new plan in place for the next week, so you have small goals and you have a big end goal for the end of the Foundership. My idea is really now a business, the problem now is marketing it to my target customers.
What advice would you give for starting a new business?
I think just focus and do things. Dare to dream. When I was here in May 2015 I really had nothing except a very blurred idea and I didn't have a visa. I didn't have any money to start up this business but I just did everything.
When you start to feel you want to set up a business there are a lot of challenges and things you are unsure about. For the first few months you do not have any salary and when you do make some money you need to reinvest that for the future. There are a lot of uncertainties and challenges but if you are determined and think your idea really is great you need to try it.