Harriet and Melissa Creatures of XIX
Harriet Skinner and Melissa Whipp
Creatures of XIX
Harriet Skinner Creatures of XIX – Trade as Collection XIX LLP
We design activewear and swimwear, usually with a risqué edge. Our niche market is pole dancing, and most of our apparel is geared towards the fierce and bold women that engage in both dance, pole dance & pole fitness. Using innovative fabrics, our lines are unique and forward thinking. The most innovative of our products is Gecko Grip Apparel (a fabric that assists in gripping to the pole, and would also benefit sporting disciplines that require breathable, flexible and grippy apparel). Gecko Grip offers a wardrobe alternative to the usual pole apparel, and has been hailed for helping people train for longer, especially in certain climates.
What made you start your own business?
I met Melissa at the University Pole Dance Society. After years developing Gecko XIX fabric, I knew a partnership was the way forward, and that Melissa would be perfect after always wanting her own business but not yet having the right product or idea. Enjoying projects and tasks at University with Melissa, I asked Melissa about building a business with her. It was only 4 months later that Gecko Grip Fabric had a breakthrough, and since then the range has been growing. You can read the Gecko Grip Development story here.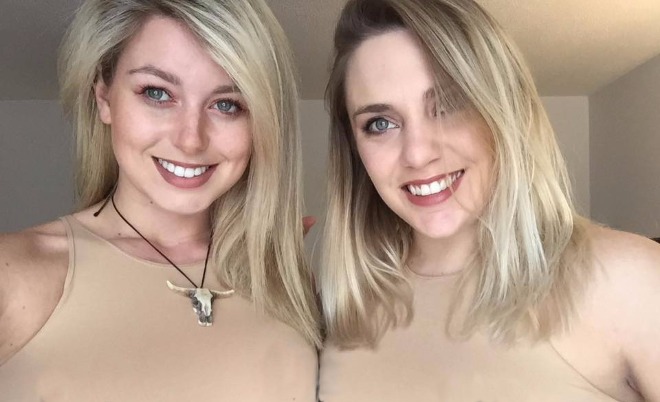 Achievements so far…
There are three events that have stood out to us:
1. The first Gecko Grip leggings that could hold my body weight upside down!
2. The launch video featuring two pole dancers, arriving in our dropbox a few days before the official launch. It looked so professional and made everything feel that little bit more real. It's still the best marketing video we have created to date.
3. Seeing people wearing our apparel, at events or online. People connecting with the brand, with us, and loving our apparel was really amazing.
Experiences on the Foundership Programme
We took out a Virgin Start-Up Loan, enabling us to manufacture the leggings. Being so technical, they took a while to make and we launched them the second week into the Foundership Programme. We sold out in two weeks and for us that was really a turning point - people liked our Gecko Grip Leggings and our Gecko XIX Fabric worked!
The Foundership Programme was great as there were other businesses around us, meaning we could laugh and moan and empathise with other start-ups - and it gave us a working space so we didn't have to work from the sofa!
Have you had to overcome any challenges along the way?
We often hear that starting is the hardest part - for us that is a myth. Starting is quite easy and really fun, but when you carry on you hit different obstacles. When you leave comfortable corporate jobs, and build your business 12 hours a day and 7 days a week, just about scraping by, for months just to break even - that's hard. You need grit and persistence to get through that, and seeing the business grow is totally worth the constant reinvestment of everything you make.
What advice would you give for starting your own business?
If you have an idea, just do it. When you start looking into it you'll realise it's not as hard as you think. The thing is, when I was starting my business I thought it would be really difficult and really hard and yes, it is, but it comes in stages. You'll get one challenge, and you'll do it, then the next challenge, it just goes on.
If you try to be fully prepared before starting - you'll never start! You never really know everything you'd need to do until you are on that journey. We believe there are two types of people in this world - people who do things, and people who talk about wanting to do things and also make excuses as to why they haven't done it yet. So go for it, and soon!
Lastly, get advice from other start-up owners or business owners who are just a few years down the line. We were lucky to have Radfan give us a ton of advice and the founders of Radfan were so helpful. Also, in the early days if you find talent make sure you work together - our videographer Blue Vision Creative made our video so incredible and that made a huge difference to our launch!