IADR 2021
This is a dedicated page to our virtual activity at the International Association for Dental Research Conference.
125 years of Newcastle Dental Sciences
IADR pre-meet session
- SESSION NOW CLOSED
We are 125 years old! To mark this occasion, we will host a session on the Tuesday of IADR week (20th July, 13:00 BST).
It celebrates our international collaborations in two areas of our research, oral biofilms and orofacial pain.
Each session will feature one of Newcastle's leading scientist, one of their esteemed collaborators and two early career researchers.
Newcastle University is a really good place to do research, we've got lots of scientists all working on their individual areas, but they're always nearby to provide different perspectives.
What's happening?
Follow our action at IADR through our live Twitter feed and hashtags #IADR2021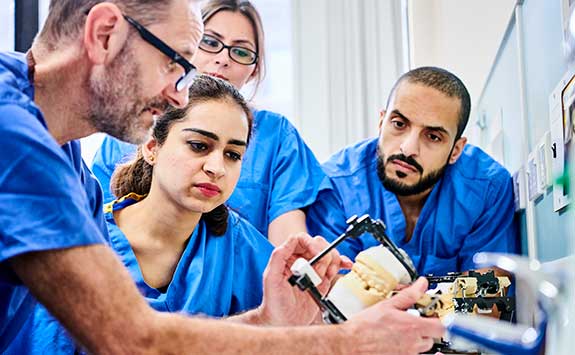 Save the tooth!
We hope you have enjoyed visiting our IADR virtual booth and our IADR webpage. As our personal and work life become ever more a virtual experience, we also wanted to provide you with a bit of fun with our minigame.
Who will be top of the leader board? Avoid the chocolate, capture the good stuff and above all save the tooth!
Research facilities at Newcastle
Welcome to the School of Dental Sciences. We are going to take you on a tour of our research facilities.
We have a range of facilities that support our staff and students to undertake excellent and innovative oral health research.
Research and teaching in Newcastle
Our NIHR Doctoral Research Fellow in Paediatric Dentistry, Greig Taylor, will take you through the life of a researcher and clinical teacher at Newcastle in a short video made in collaboration with the NHS.
He explains why he chose to start his research career journey in the North East and Cumbria.