Research Project Title:
A Pathway to Murder: Defining a Poetry of Violence in the Work of Pascale Petit and Simon Armitage; and a portfolio of poetry 'Lee'.
Supervisors:
Prof Bill Herbert and Dr Tara Bergin
Contact Details:
Email: n.crick2@newcastle.ac.uk
Research Interests:
Contemporary Poetry
Voice & Perception
Narrative
Simon Armitage
Pascale Petit
Ekphrastic Poetry
Trauma & Violence
Diversity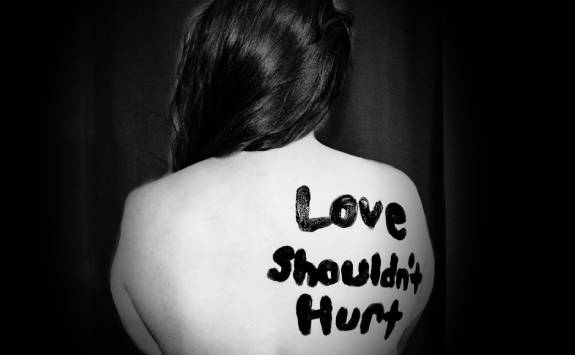 Brief Outline of Research Project:
My research examines how a pathway of violence is implied in Black Roses: The Killing of Sophie Lancaster by Simon Armitage and The Zoo Father by Pascale Petit. According to Richard Hugo, our "triggering subjects like our words come from obsessions we must submit to" (The Triggering Town). Hugo's words are inspirational in light of the modern intensity of the word 'triggering'. Hugo discusses ways of writing poetry using triggering subjects; subjects that conjure emotion giving life to the poem. I will augment Hugo's exploration of triggering to research how a pathway to violence is portrayed in poetry; a fictionalized pathway.
I will write a narrative sequence exploring the early life and development into adulthood of a male individual who becomes a violent person, with the potential to kill. This individual will be a fictional character called Lee. It is my intention that, through composing poems for this study, I will create my own definition of violence in poetry.
Publications
Poetry published and forthcoming in range of literary journals and anthologies online and in print, including:
Stand Magazine, The Cardiff Review, Orbis, The Moth, Banshee, Lighthouse, Crannog, The Honest Ulsterman, Bare Fiction, The Manchester Review, Poetry Salzburg Review, The Verve Anthology of Diversity Poems: 'We've Done Nothing Wrong. We've Got Nothing to Hide', The Interpreter's House, Strix, Ink Sweat and Tears, Mslexia, The Lonely Crowd, New Welsh Review, Hippocrates Prize Anthology 2019, The Stony Thursday Book.
Poems (in a pamphlet)
Co-Incidental 5 (The Black Light Engine Room Press, 2019)
The Poetry Review, The Tangerine, Agenda, PERVERSE, The Dark Horse
Placements and Funding
Creative-practitioner-in-residence at the Wellcome Centre for Mitochondrial Research at Newcastle University (2020)
Awards
Nominated for The Pushcart Prize, 2016 and 2017
Runner-up finalist in the PBS & Mslexia Women's Poetry Competition, 2018
Shortlisted for The Anthony Cronin International Poetry Award, 2018 (Wexford Literary Festival 2018)
Commended in the Hippocrates Open Awards for Poetry and Medicine, 2019
Commended in the Verve Poetry Festival Competition, 2020 (on the theme of diversity)
Awarded second prize in the Newcastle Poetry Competition, 2020
Special mention by judge Ilya Kaminsky in the Poetry London Prize, 2020
Highly commended in the Folklore Poetry Prize, 2020
Highly commended in the Wales Poetry Award, 2020
Commended in the Sentinel Literary Quarterly poetry competition, 2021
Nomination for The Forward Prize for Best Single Poem, 2021
Conferences and Presentations
'Sexual Violence, Consent and Creative Practice', Newcastle University in connection with the Gender Research Group, April 2020
Showcase creative work at 'Euromit 2020' conference at The Sage, Gateshead, June 2020
Regularly performing my poetry as a headliner at literary events, on open mic and at competition events
Research Groups and Memberships:
What Were You Thinking Group
Alternative Criticism Group
Gender Research Group
Anthropocene Research Network
Creative Writing Group
Medical Humanities Group
Projects:
Co-Editor of a small literary press, Fragmented Voices, based in Newcastle and Prague.