Research Project Title:
Poetry in Digital Media: Investigating the Remediation of Poetry through Critical and Creative Practice
Supervisors:
Prof Linda Anderson and Dr James Cummings
Contact Details:
Email: p.a.hebden@ncl.ac.uk
Research Interests:
Contemporary Poetry
Digital Media
Creative Practice-Based Research
Exploratory Programming
Digital Literature
Contemporary Comics and Graphic Novels
Artists' Books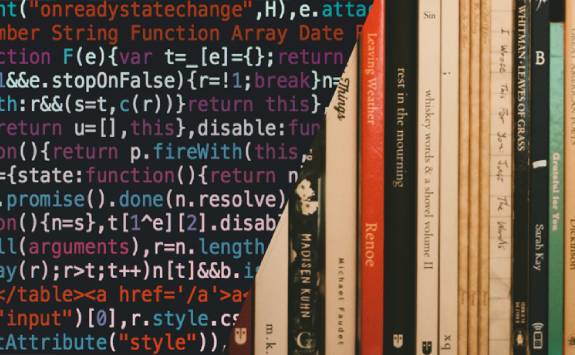 Brief Outline of Research Project:
My practice-based research investigates how the presentation of poetry through digital media affects the audience's encounter with the text, particularly when thinking of the poem as a transmedial artefact. This work mainly focuses on presentation through mobile touchscreen devices and digital media based installations. My critical work examines a selection of existing mobile applications for poetry and performs media-specific analyses on them, investigating how the novel mode of interaction introduced into the reading interface by each app affects our perception of the poetry presented.
Research Activities:
Placements and Funding
Northern Bridge AHRC National Productivity Investment Fund PhD Studentship (3 years)
placement at the British Library Contemporary British Collections (3 months)
Conferences
presented my creative research in the form of an installation at the 'Corroding the Now' conference at Birkbeck, University of London, 12-13th April 2019
installation at the Newcastle Poetry Festival at Northern Stage, Newcastle upon Tyne, 1-14th May 2019
poster presentation at the BEYOND conference at the Assembly Rooms, Edinburgh, 20-21st November 2019
Academic Background:
BA (Hons) English Literature, Newcastle University
MA Creative Writing, Newcastle University
Website: