Stephanie Lyttle
Doctoral Student in Creative Writing.
Email: s.lyttle2@newcastle.ac.uk
Supervisors: Dr Preti Taneja, Dr Lucy Pearson and Prof Kim Reynolds (temporary)
Research Project Title: 'Strange Magic': A Creative and Critical Exploration of the Construction of Bisexuality in Young Adult Fantasy Fiction
Brief Outline of Research Project:
My research primarily asks: in the absence of explicit labelling, in what ways does 21st century young adult fantasy rely on the transactional nature of magic-based metaphors to do the "work" of constructing a picture of bisexual adolescence? How does the othering experience of "growing up magic" mirror the othering experience of growing up bisexual?
This work simultaneously informs and is informed by the accompanying YA novel I will write; my (horror)fantasy-romance aims to provide an unambiguous portrait of female bisexuality, unstifled by the male gaze.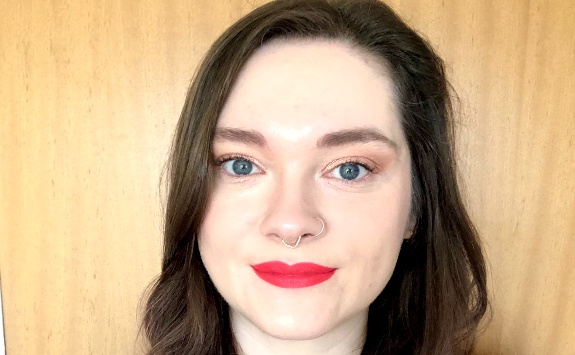 Research interests
Queerness in popular culture
Young Adult and children's literature
Genre fiction (fantasy, romance, sci-fi)
Monstrosity and monster theory
Bodies
Robots/androids/cyborgs/AI in fiction
Video games
The Gothic
Research activities
Publications
short story in Blackbird Anthology vol II, 2019.
Awards
Joint winner of Grierson Prize for poetry composition, Edinburgh University, 2014.
Shortlisted/highly commended for writing prizes including the Bridport Prize for Flash Fiction and Ink Tears.
Conferences
February 2021 – 'YA Fantasy: A 'Magic Pill' for the Problem of Bisexual Representation?', Northern Bridge Lockdown Seminar Series (online).
April 2021 – Chair for panel on the Gothic, Northern Bridge Lockdown Seminar Series (online).
May 2021 - 'Polyamory in Fantasy YA: What's Stopping Us?' and roundtable panel discussion on YA Fantasy, Let's Talk About Sex in YA conference, Cambridge University (online).
May 2021 – 'Monsters, Magic, and the Masses: Reflections on Utilising Creative Writing PhD Research in Community Engagement', ADSS Seminar Series, Northumbria University (online).
Research groups
Children's Literature Unit Graduate Group
Memberships
Outreach Projects
Summer 2020: Produced course for KS4 pupils for charity The Brilliant Club: 'Robots, Monsters, AIDS, and Organ Donation: Body Issues in Fantasy and Science Fiction'.
October 2020, ongoing: Commissioned to produce and deliver series of fantasy/magic/monster-based creative writing workshops for Seven Stories: The National Centre for Children's Books.
March-April 2021: Commissioned to provide creative writing workshops on fantasy forests for The Forests Project, a collaboration between Seven Stories and Durham University.
Teaching
2020/21: Seminar Leader on undergraduate modules 'Introduction to Literary Studies 1' and 'Transformations'.
MA (undergraduate) in English Language and Literature, Edinburgh University, 2011-2015.
MA English (Creative Writing), Queen's University Belfast, 2017.