Andrew Latimer
Doctoral Student in Literature.
Supervisors: Dr Helen Freshwater and Dr Alex Niven
Research Project Title: Contemporary Theatre in North East England 2016-19
Brief Outline of Research Project:
My research examines the contemporary theatrical culture of the North East of England using four case studies from across the region – two amateur and two professional. In each chapter, I respond to a particular term that each theatre company uses to characterise their work. I examine these terms in relation to one theatrical production made by each theatre company during the 2017/18 theatre calendar, and in doing so intervene in a number of ongoing debates regarding contemporary performance, regional theatre, heritage, spectatorship, and amateur/professional theatre cultures.
I consider how November Club's production of Beyond the End of the Road performs its framing as 'authentic'; how Live Theatre's production of The Terminal Velocity of Snowflakes performs its framing as 'contemporary'; how Darlington Operatic Society's production of Priscilla, Queen of the Desert performs its framing as 'lavish'; and how the People's Theatre's production of HEATON! performs it framing as 'official'.
Research Interests:
Contemporary performance
Popular performance
Regional theatre
Theatre historiography
Class
Spectatorship
Amateur theatre heritage
Rural/urban theatre cultures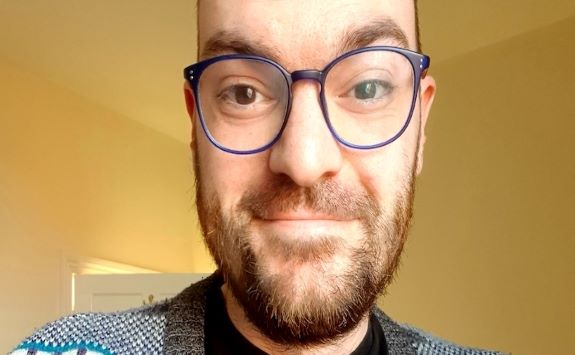 Research Interests:
Contemporary performance
Popular performance
Regional theatre
Theatre historiography
Class
Spectatorship
Amateur theatre heritage
Rural/urban theatre cultures
Placements and Funding
Research Excellence Academy scholarship
Memberships
Theatre and Performance Research Association (TaPRA)
North East Labour History Society
Outreach Projects
People's Theatre and Shoe Tree Arts – Blue Plaque for Florence Bell
November Club – Rural Touring Musical in Northumberland
Academic Background:
MA World Politics and Popular Culture, Newcastle University
BA (Hons) Drama and Theatre Arts, Queen Margaret University
Website:
https://andrewlatimer.com
https://www.linkedin.com/in/andrewjlatimer/